Apple has won yet again the informal battle for Christmas. Apple products, and the iPhone in particular, are highly coveted Christmas gifts, and there's new data to prove it.
The folks at Flurry concluded in their most recent research note that Apple saw two device activations for every Samsung device.
"This year, 44% of new phone activations were Apple devices with Samsung seeing 21%," Flurry said. Samsung's share is 1% higher than last year, but Apple devices are still dominant. Flurry did not specify which iPhones were the most popular with buyers this Christmas.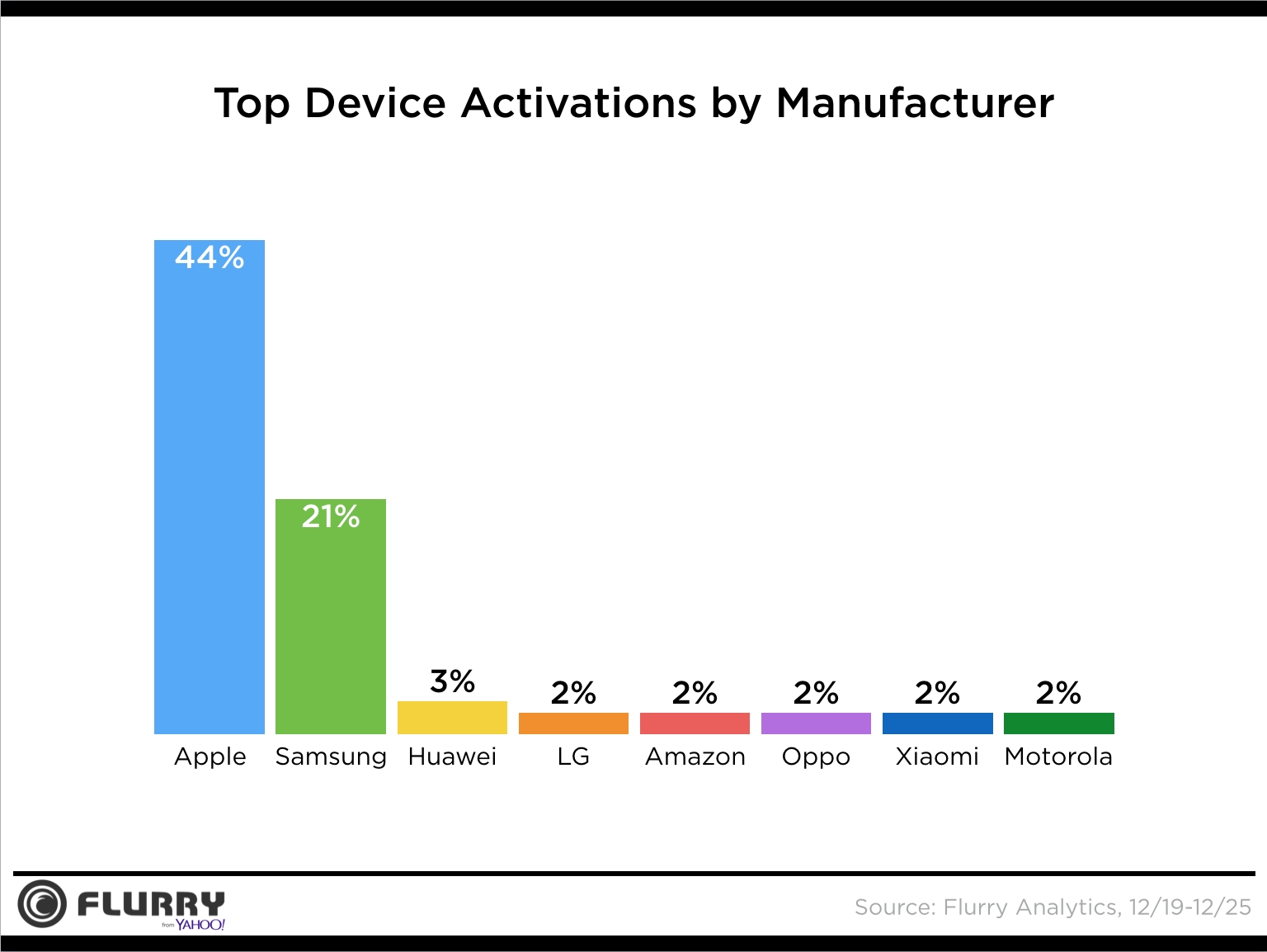 Third and fourth positions are held by Huawei and LG, even if these phone makers don't have an individual device within the top 35 devices activated. Missing from the chart above is the Google Pixel phones, which are yet to reach iPhone fame.
Flurry's findings also revealed that phablet devices are increasingly more popular with buyers, eating away at medium phone market share, as seen in the following graphic.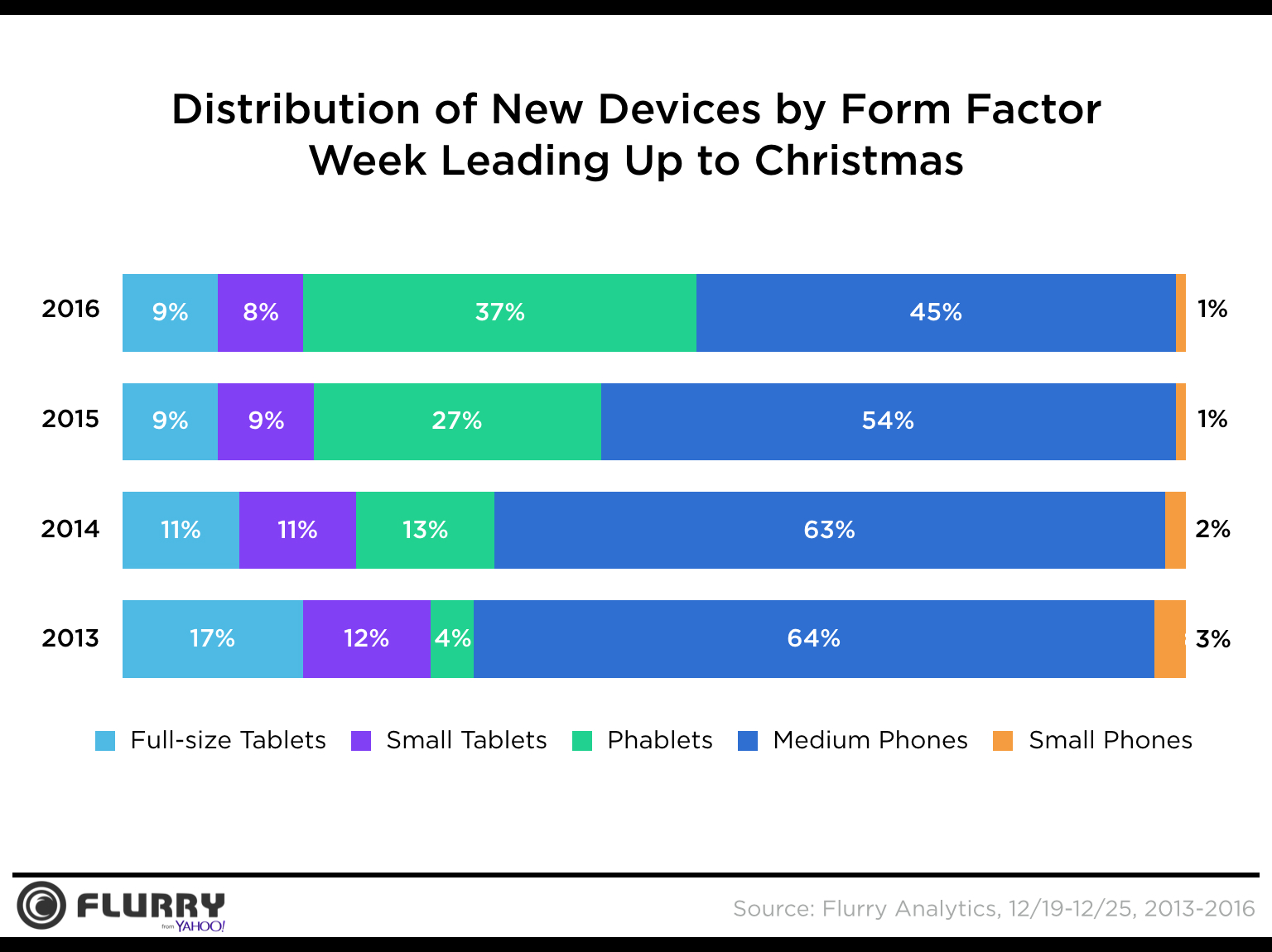 Tablet activations are relatively flat compared to last year.
When it comes to app downloads, Christmas Day was the biggest day for them. Smartphone and tablet users installed two times as many apps on Christmas than on any other day in December. The most popular apps installed on Christmas are included in the following categories: Messaging & Social, Games, Music, Media, & Entertainment, and Kids & Family apps.