The iPhone 15 series might get capacitive buttons instead of physical ones, which could open the door to even more button customization. But we don't have to wait for the iPhone 15 to take advantage of an iPhone lock button trick that's already hiding in iOS settings. All you have to do is enable this feature to get even more utility from an iPhone button that has plenty of uses already.
Before I show you the new iPhone lock button trick, let's quickly recap what the button can do out of the box:
Click it once while the iPhone is off to turn it on
Click it once while the iPhone is on to turn the screen off or on
Click and hold the Standby/Lock and Volume Up buttons to bring up the SOS screen or turn off the iPhone
Click it at the same time as the Volume Up button to take a screenshot
Click it twice with the screen on or off to bring up Apple Pay cards
Click it twice inside apps to pay with Apple Pay
Click and hold to open Siri
This is where I tell you that the iPhone's lock button also supports a triple-click gesture that's hidden in the Settings app.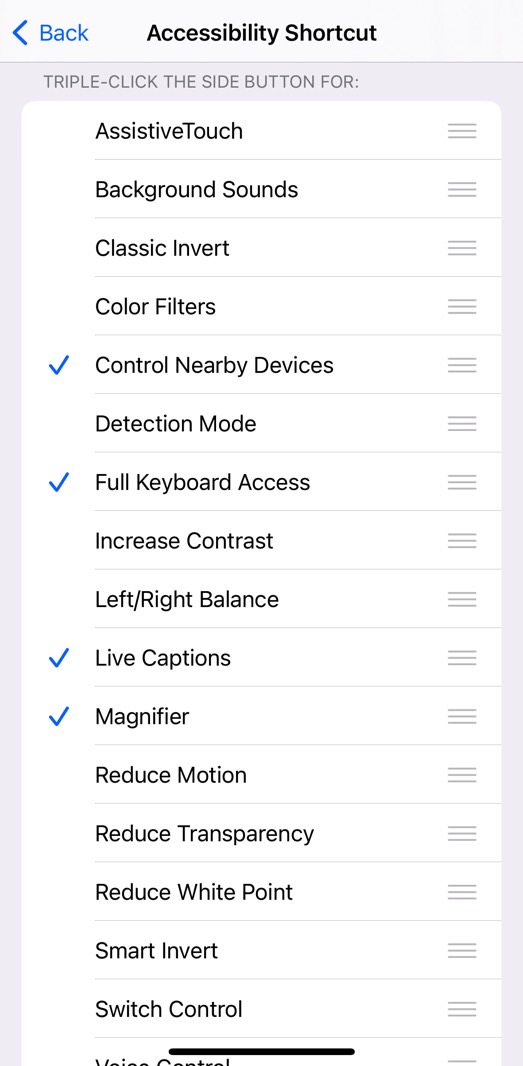 People love this iPhone lock button trick
This particular feature isn't as widely known because it's an Accessibility tool. But the shortcut might come in handy for certain iPhone actions that you find yourself using often.
Here's how to enable the triple-click gesture:
Go to Settings
Tap on Accessibility
Scroll down to Accessibility Shortcut
Select all the features you want to associate with the lock button
That's all you have to do to enable the feature. As you can see in these screenshots, the triple-click gesture is already associated with this list of iPhone actions.
For example, I set the triple-click button on my iPhone to bring up various features: Control Nearby Devices, Full Keyboard Access, Live Captions, Magnifier, and Zoom.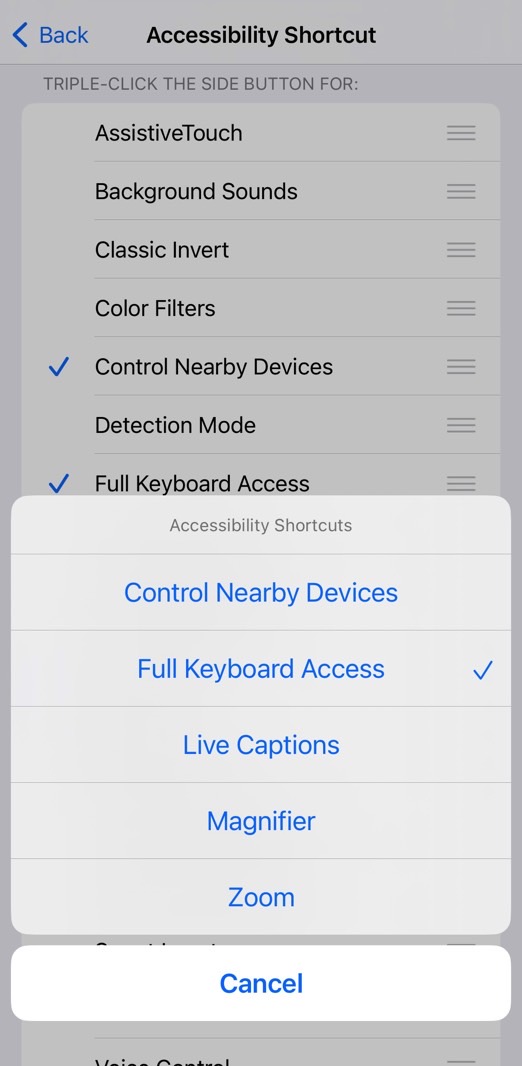 That's right — you can set up as many actions as you want. The next time you triple-click the lock button, a list will show the actions available to you. Just select one from the list.
You can change the list as many times as you want by going to the same menu. Or, if you just select one action, the iPhone will forgo the list and just perform your chosen function as soon as you triple-click the lock button.