Ikea a few years ago started selling furniture that contains circuitry that charges devices wirelessly. That's not something new. But now that the iPhone 8 and iPhone X are going to be the first Apple products to support wireless charging out of the box, Ikea is launching a brand new campaign to promote its products. The new advertising initiative targets Apple fans directly, and it's hilarious.
"IKEA has been very progressive with wireless charging, and we are thrilled that new iPhone owners finally can make use of one of the most powerful lamps we've ever made," Creative Director at IKEA Creative Hub Morten Kjær told Design Taxi
Ikea is using some of Apple's signature slogans and adapts it for its needs. That's how This changes everything becomes This charges everything.
Similarly, Apple's Think different becomes Ikea's Link different.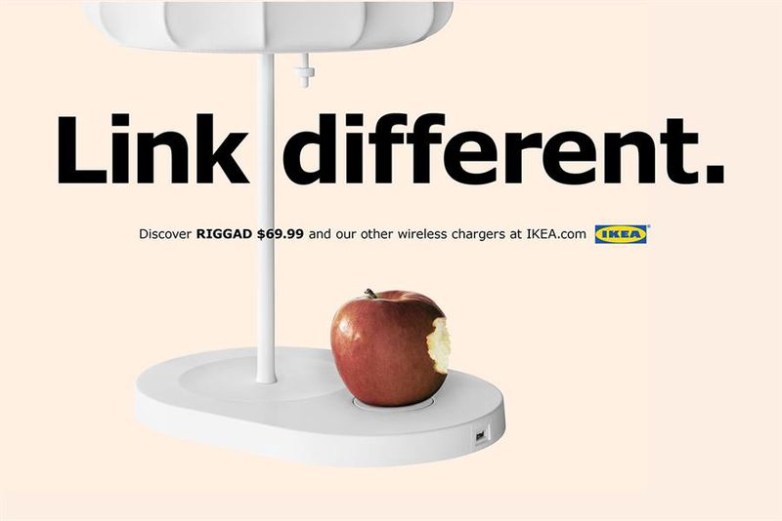 The iconic One more thing… is also prominently featured in an Ikea ad version. It now says: One more thing… It's also a lamp.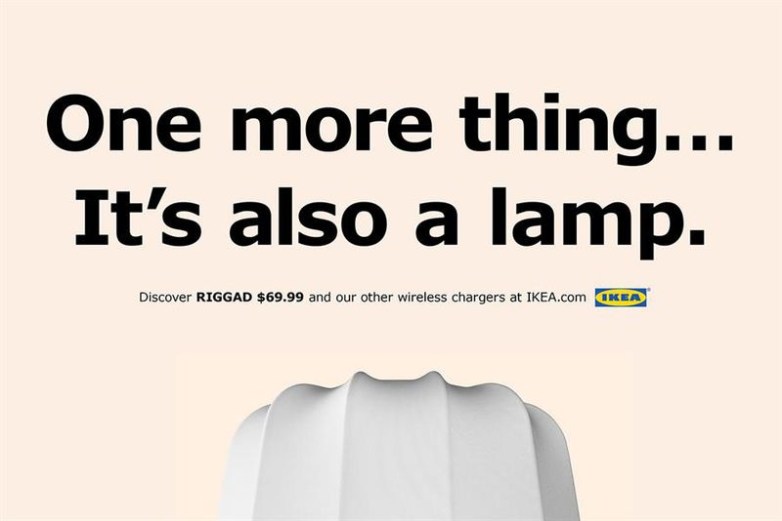 Then there's also your regular Siri jab: Siri, what lamp should I buy reads an ad.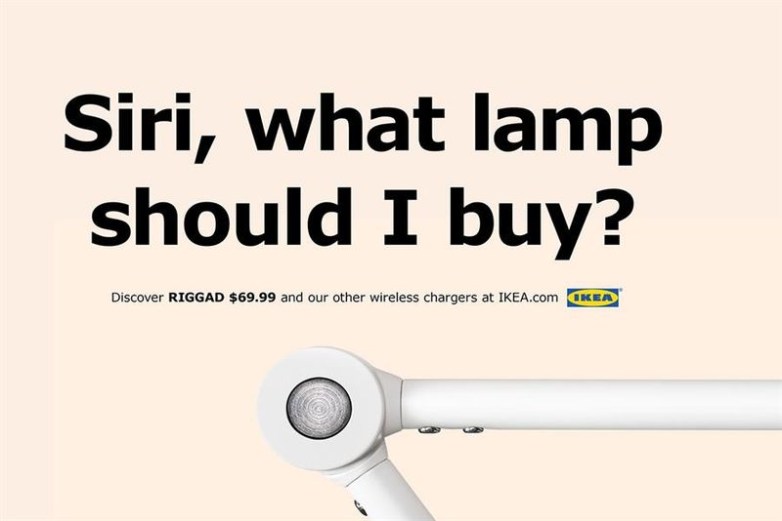 Apple juice is also one other iPhone-centric commercial from Ikea.
Expect to see these ads everywhere, now that Ikea is looking to relaunch its wireless charging products.
As for the iPhone 8 and iPhone X, they work with regular Qi wireless chargers, including the ones that power Ikea's own furniture and lamps. Apple doesn't sell a charger of its own yet, but it will launch AirPower at some point in the future.