We have less than a week to go until Apple unveils the iPhone 8, which will be the star of the company's September 12th press conference. The phone should go on sale soon after that, with preorders expected on September 15th and a launch scheduled for September 22nd at the earliest. But we don't have to wait that long to see the iPhone 8's most impressive new change in action.
The iPhone 8 is going to bring over a variety of new features. But the phone's screen will be its most important one, and Redmond Pie has a great way to prove it.
Just about anybody can score iPhone 8 dummy units right now, and Redmond Pie did just that. It then photographed the iPhone 8 models next to all other iPhones Apple has released so far. The images show how much the phone has increased in size since the original iPhone. But they also show how impressive the iPhone 8's screen design is compared to last year's iPhones. Gone are the top and bottom bezels, leaving more room for screen real estate. In fact, these images might even make the iPhone 8's top notch tolerable.
Here's a comparison with the original iPhone, which had a 3.5-inch screen: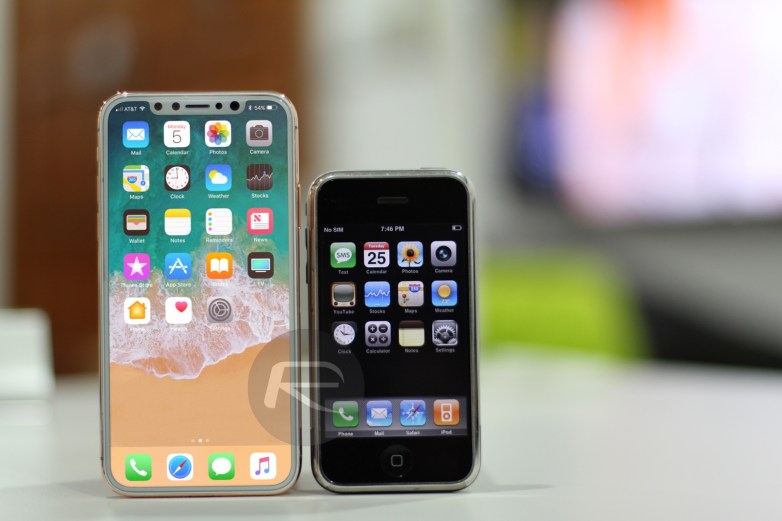 The iPhone 5 was the first 4-inch iPhone: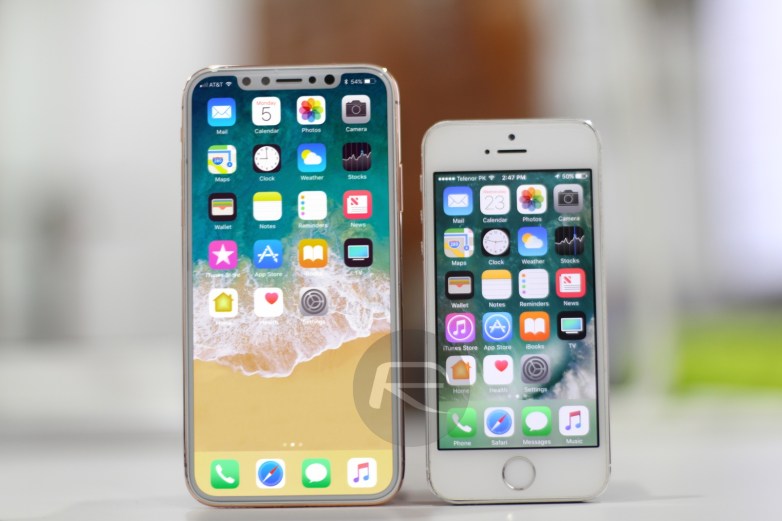 The iPhone 6 brought us 4.7-inch and 5.5-inch iPhones. Here's a comparison between the 4.7-inch iPhone 6s, the 5.5-inch iPhone 7 Plus, and the blush gold and black versions of the iPhone 8: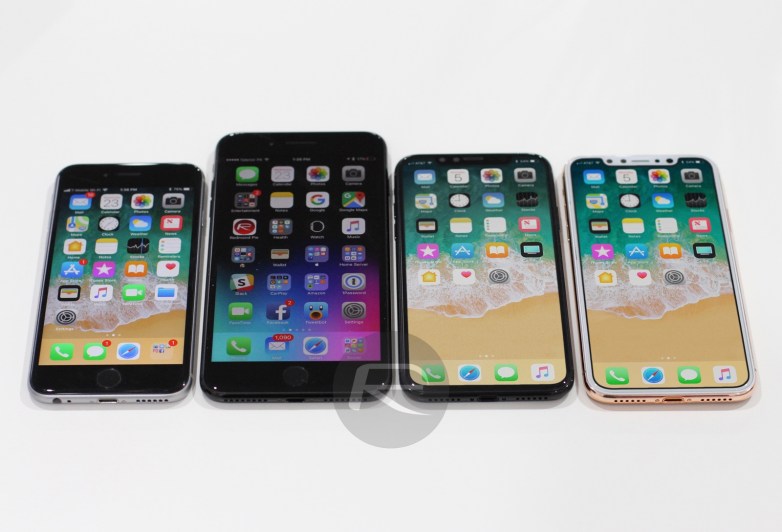 This is what the same phones look like when you flip them:
You can check out Redmond Pie's full gallery at this link.