The iPhone 8 and iPhone 8 Plus is available to the public, which means we're going to learn all its secrets now that the phone is available in the wild. Until now, only a select number of reviewers had access to the iPhone 8, and they're the kind of people who won't take the phone apart to see what's inside or put it through intensive stress tests. Others, however, specialize exactly in that sort of thing, and the first iPhone 8 teardown is here, ready to share some of the iPhone 8's hidden secrets.
There's probably no better teardown authority than iFixit, and the company specializing in do-it-yourself repairs already bought an iPhone 8 in Australia and took it apart.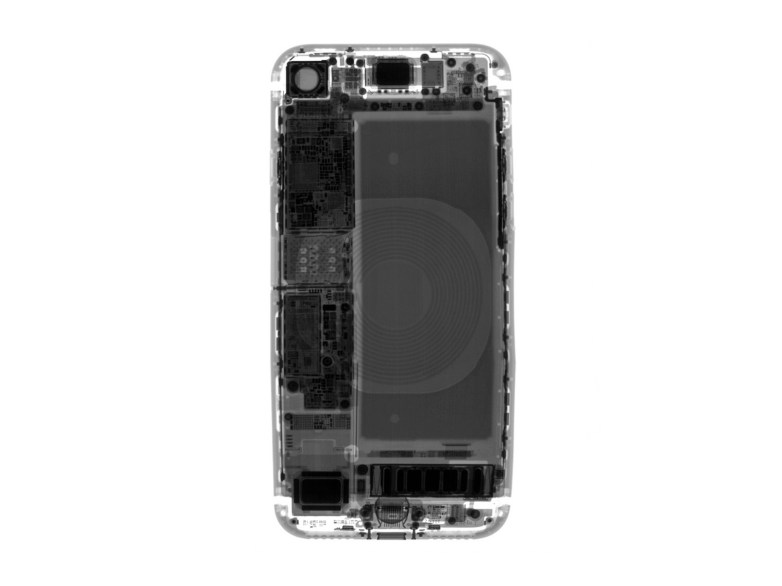 In its official teardown of the iPhone 8, iFixit found the internal design of the iPhone to be generally similar to the iPhone 7. However, the iPhone 8 has a back cover made of glass, while the iPhone 7 has an aluminum unibody. That's because the iPhone 8 supports wireless charging out of the box, and iFixit found that component inside the phone, just as expected.
The logic board and battery designs are exactly what you'd expect from a 4.7-inch iPhone at this point. Apple had plenty of time to perfect the design.
However, the teardown confirms the specs that Apple will never mention on stage or on its website. The Apple A11 Bionic chip is layered over 2GB of SK Hynix LPDDR4 RAM. The NAND flash is made by Toshiba, the memory company Apple wants a stake in, and the LTE chip comes from Qualcomm.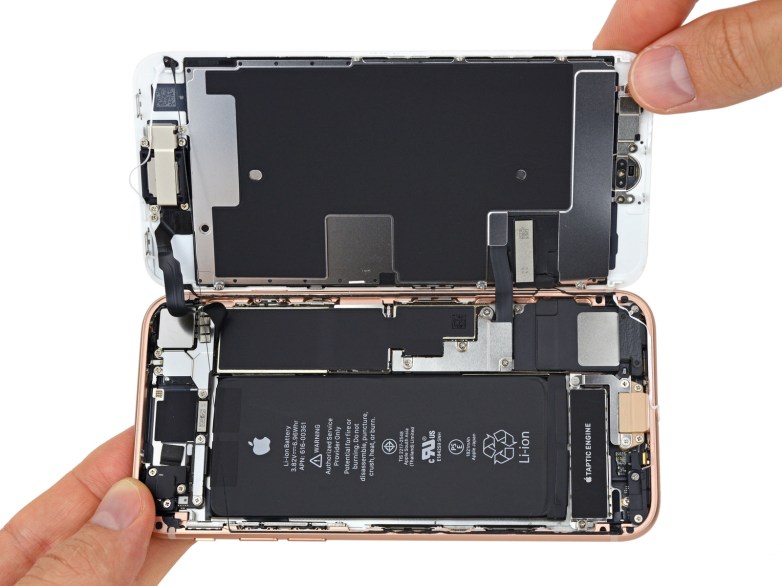 The battery, meanwhile, is a 3.82V 1,821 mAh cell that will deliver up to 6.96 Wh of power. Yes, it's slightly smaller than the iPhone 7's 7.45 Wh battery, but the iPhone 8 will offer about the same battery life as its predecessor.
Recent reports did say the iPhone 8 will have 2GB of RAM and a smaller battery than the iPhone 7 and the teardown confirms them.
Now, if you're thinking about repairing the iPhone 8 yourself, you'd better think twice. iFIxit didn't provide a repairability score for it as its teardown is still ongoing, but this is still an iPhone, meaning it'll be just as hard to repair as previous models.