With Apple reportedly still trying to improve yields associated with embedding the Touch ID sensor into the iPhone 8 display, a new report from iDropNews suggests that the company will not opt to place the sensor on the back of the device. This is particularly encouraging news as a recently leaked schematic of the iPhone 8 seemed to indicate otherwise.
As it turns out, the leaked iPhone 8 schematic we highlighted yesterday is in the EVT (Engineering Validation Test) phase, which is to say that it's just one of many prototypes Apple was busy exploring. Indeed, it's no secret that Apple often tests a handful of different iPhone models before choosing a final design and sending it off for mass production. Once a final design is approved, it goes through DVT (Design Validation Test) phase. In other words, there's still plenty of reason for iPhone enthusiasts hoping for a radical new redesign to get excited.
That said, iDropNews, citing a source working within Foxconn, writes that Apple is currently testing two different iPhone 8 designs but that the design likely to enter mass production will be the sleek-looking device with an embedded Touch ID we've been dreaming of.
[The] informant divulged there are two iPhone 8 prototypes currently being tested. The first model features Touch ID on the rear, however the second model does in fact feature Touch ID underneath the display. There are a few major differences between the two prototypes listed below. Based on the following information, we're hoping this version becomes the official design for the iPhone 8, and the source is confident that it will be.
According to the report, the iPhone 8 will feature 4mm bezels around the entire OLED display. Additionally, the report relays that the device will feature an 'invisible' front-facing camera along with a larger power button.
Helping us envision what this mythical iPhone 8 might look like, iDropNews yesterday published some eye-popping new renders which provide us with clearer idea as to what the final iPhone 8 design will look like.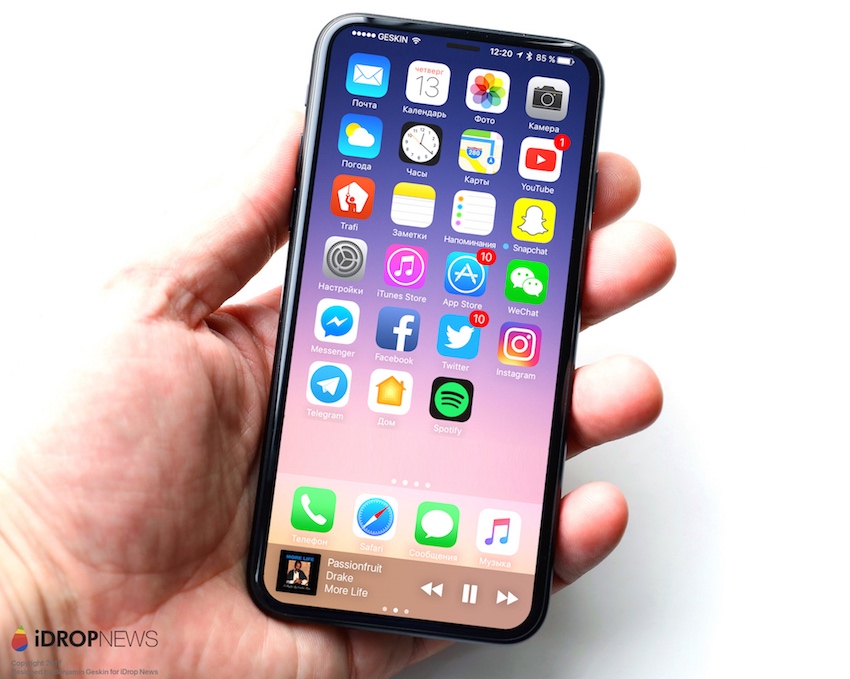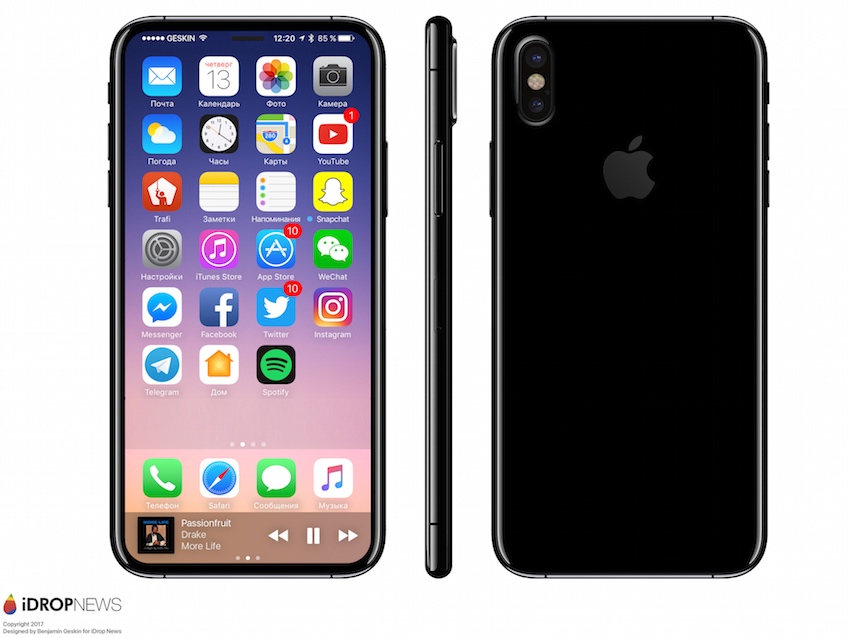 Placing the Touch ID sensor on the back of the iPhone 8 would certainly make life easier for Apple engineers, but such a design would undoubtedly be a huge step backwards with respect to usability. An edgeless display is certainly something most everyone wants to see, but sacrificing easy access to Touch ID — a feature most people use dozens of times a day at the very least — would be a net negative as far as the overall design is concerned.
Design issues aside, an analyst report recently disclosed that the iPhone 8 will include 3GB of RAM and will come in 64GB and 256GB storage options. Additionally, Apple's next-gen device will reportedly include improved water resistance, fast-charging capabilities, and incredible battery life.