Earlier this week, we saw an extensive hands-on video with a purported iPhone 8 dummy unit. It may have not been a fully functional device, but it certainly ticked off all the boxes regarding our expectations for Apple's 2017 flagship iPhone. Today, we have one more video showing what appears to be the same type of iPhone 8 model, which features the exact same design and can be seen next to an iPhone 7 Plus for comparison.
Obtained by Shai Mizrachi and posted on YouTube by 9to5Mac, the device looks exactly like the iPhone 8 that we've seen in multiple leaks so far this year.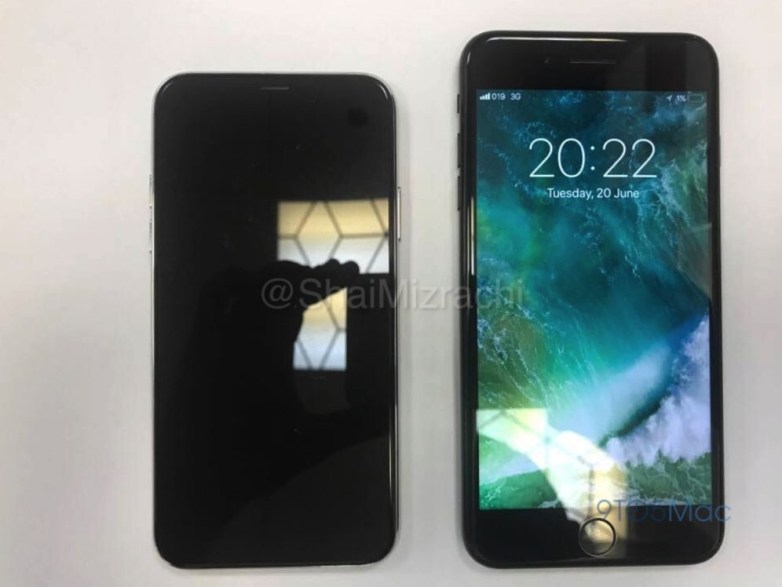 The handset features an all-screen design, a vertical dual-lens camera on the back, and an elongated power button. It lacks a physical home button on the front, and there's no Touch ID fingerprint sensor on the back either. In other words, this is the iPhone 8 design we expect from Apple this year, since it matches the most recent leaks and rumors.
9to5Mac also shared a few photos of the iPhone 8 next to an iPhone 7 Plus. They indicate the iPhone 8 will be smaller than the Plus versions, and likely similar in size to the iPhone 7. However, the iPhone 8's display should occupy almost the entire front side of the handset, except for an area near the top of the screen.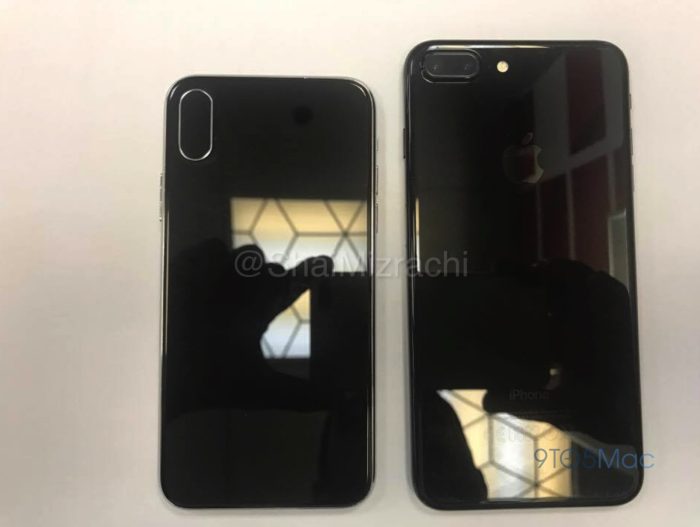 That front-facing camera and sensors on the iPhone 8 aren't clearly visible in these images or in the video. Only the front speaker's location can be easily spotted.
The iPhone 8 should be unveiled at some point in mid-September and released at some point in the weeks following the keynote event. Check out the full video below.