If the onslaught of iPhone 8 leaks we've seen in the past few days is any indication, it appears that our worst fears about the iPhone 8's new form factor are completely unfounded. Specifically, leaked schematics and case moldings suggest that Apple will not place a Touch ID sensor on the back of the device, a design decision which would have arguably negated the utility of Touch ID and Apple Pay altogether.
Instead, rumor has it that Apple has figured out a way to embed the Touch ID sensor into the OLED display itself, thereby paving the way for a front facing display that is essentially one giant piece of glass. All the more compelling is that the iPhone 8 bezel is said to be just 4mm all around the display. In short, the iPhone 8 may very well be the sleekest smartphone design we've ever seen by the time it hits store shelves.
The latest iPhone 8 leak supporting this design comes to us via a leaked iPhone 8 mold and diagram originally unearthed by Slashleaks.
The most notable thing about the mold above is that there's no cut-out for Touch ID sensor on the back. Additionally, it's probably a safe bet at this point that the camera module on the iPhone 8 will be positioned vertically. On a related note, it's widely believed that the iPhone 8 will incorporate advanced 3D cameras that will be used for brand new augmented reality features. The cameras will reportedly make use of 3D sensing technology Apple picked up when it acquired PrimeSense a few years ago. Recall, PrimeSense was the Israeli company responsible for supplying the technology Microsoft used on its first-gen version of Kinect. Not one to mince words, reputed Apple analyst Ming-Chi Kuo has previously stated that Apple's camera technology on the iPhone 8 has the potential to "reinvent the user experience."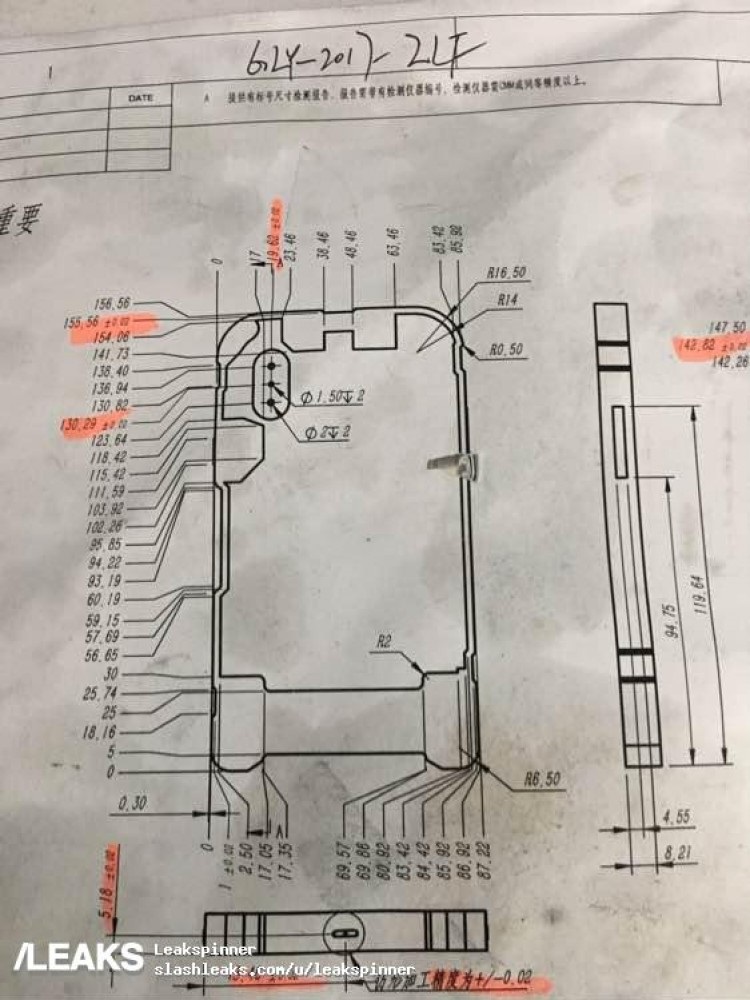 And while Apple's specific plans with augmented reality remain to be seen, some of the iPhone 8 concepts we've seen illustrate why augmented reality could be a huge mobile game-changer. As a prime example, the two iPhone 8 concept photos below — from designer Gabor Balogh — are particularly breathtaking.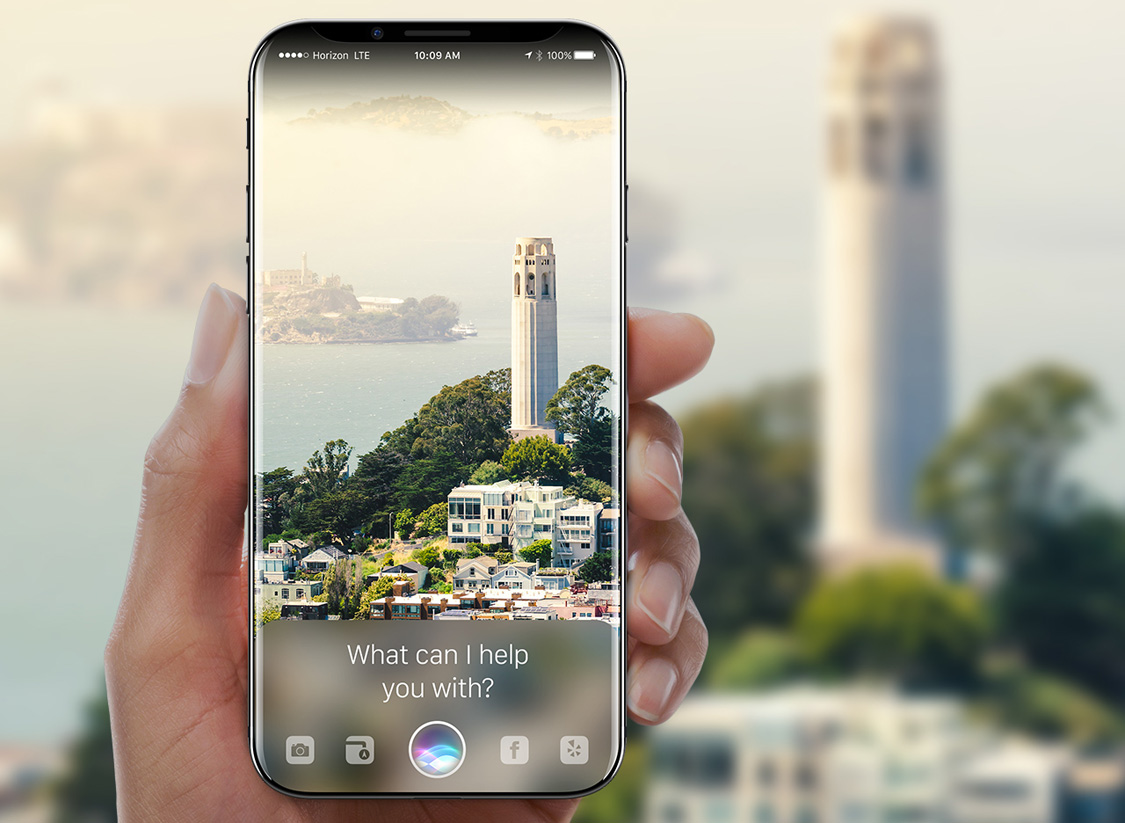 Incidentally, it's also believed that the iPhone 8 will include facial recognition technology that is so advanced it can be used for mobile-based biometric authentication. Recall, Apple reportedly acquired a company called Realface, a start-up with impressively advanced algorithms capable of detecting individual faces and even specific emotions in real-time.
A demo of Realface's software in action can be seen below.
https://www.youtube.com/watch?v=UNlkxGmIgW0
As for when the iPhone 8 will see the light of day, we may have to wait longer than the typical September launch window. Unfortunately, there have been a chorus of reports pointing to an iPhone 8 release date sometime in October or even November. Still, if the iPhone 8 is anything like the leaked schematics and concept photos we've seen, it will be well worth the wait.