Like the iPhone 7 that preceded it, the iPhone 8 lacks a headphone jack. And it's highly unlikely that any of the future iPhones will bring back the aging standard audio port. There are many ways to deal with the headphone jack's absence, and Apple offers a few alternatives including wireless headphones and a handy dongle. 

But one problem remains: you can't recharge the iPhone and use wired headphones at the same time. Enter the brand new dongle you need right now, one that Apple is already selling in its stores.
It's not an Apple creation, as the $35 dongle is made by Belkin. Yes, you read that right, $35 is the price to pay to recharge the phone's battery and use wired 3.5mm headphones is here.
The Belkin Rockstar has a Lightning connector at one end, and a Lighting connector and a headphone jack at the other end. That way, you can use regular headphones with the iPhone 8 or iPhone 7 while it's charging.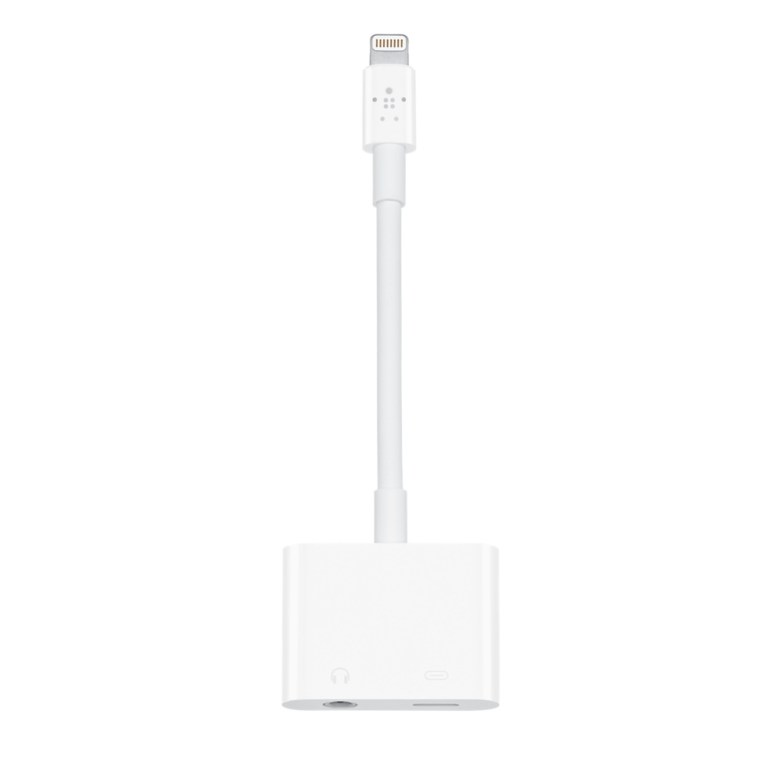 Obviously, if your headphones of choice have a Lightning connector, this dongle isn't for you. Instead, you need the one that sports two Lightning ports, which costs $40.
If you got the old model, then you'll have to "double dongle" to use 3.5mm headphones while the iPhone is charging.
Considering that battery life might be an issue for certain devices, these ugly dongles may be a required purchase, especially if you're adamant about using headphones that still deliver sound through 3.5mm jacks.
Rather than buying even more dongles, you could always sell those expensive headphones and buy wireless headphones instead. Apple's AirPods are a great choice, and you'll come to realize that as soon as you've used them.