In a bizarre turn of events, the shipping version of iOS 11 was leaked to a handful of tech blogs over the weekend and, in the process, developers have managed to provide us with a treasure trove of information regarding some previously unknown iOS features. Aside from a slew of system enhancements which include new camera modes and animated emojis, the iOS 11 GM also clued us in to what the iPhone 8 user experience is going to look like without a physical home button.
As if that weren't enough, reputed analyst Ming-Chi Kuo recently issued a new research note which sheds even more light on Apple's upcoming iPhone 8. In a note obtained by 9to5Mac, Kuo relays that all iPhone 8 models will feature a black front. This of course should come as no surprise given that the anticipated iPhone 8 design features a notch which houses the earpiece and a slew of advanced 3D cameras. As illustrated below, a white notch would look extremely inelegant.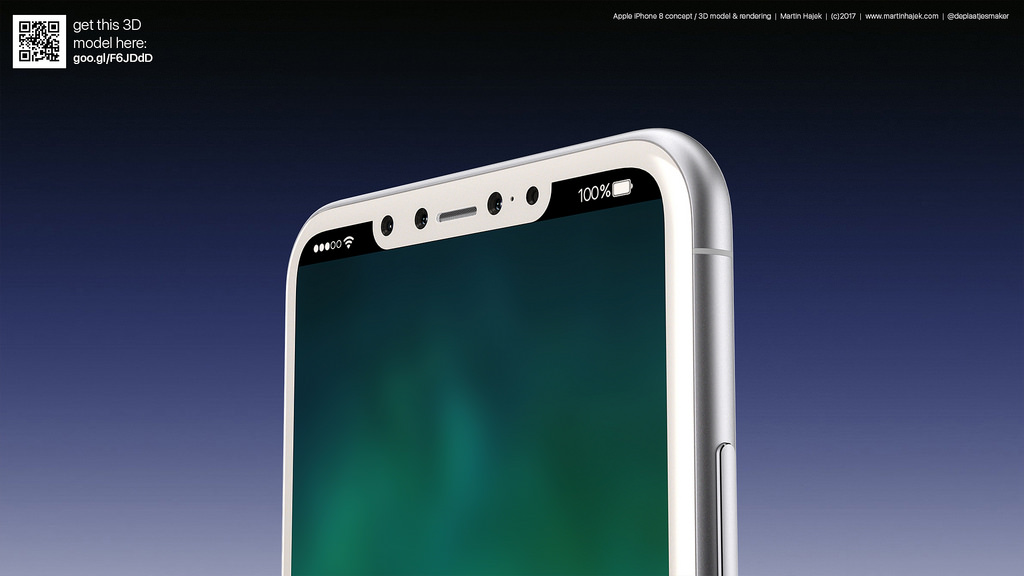 On the other hand, because OLED displays can support extremely dark blacks, a black coated front will give off the illusion that there's no notch at all, assuming of course that the left and right "flaps" are black as well.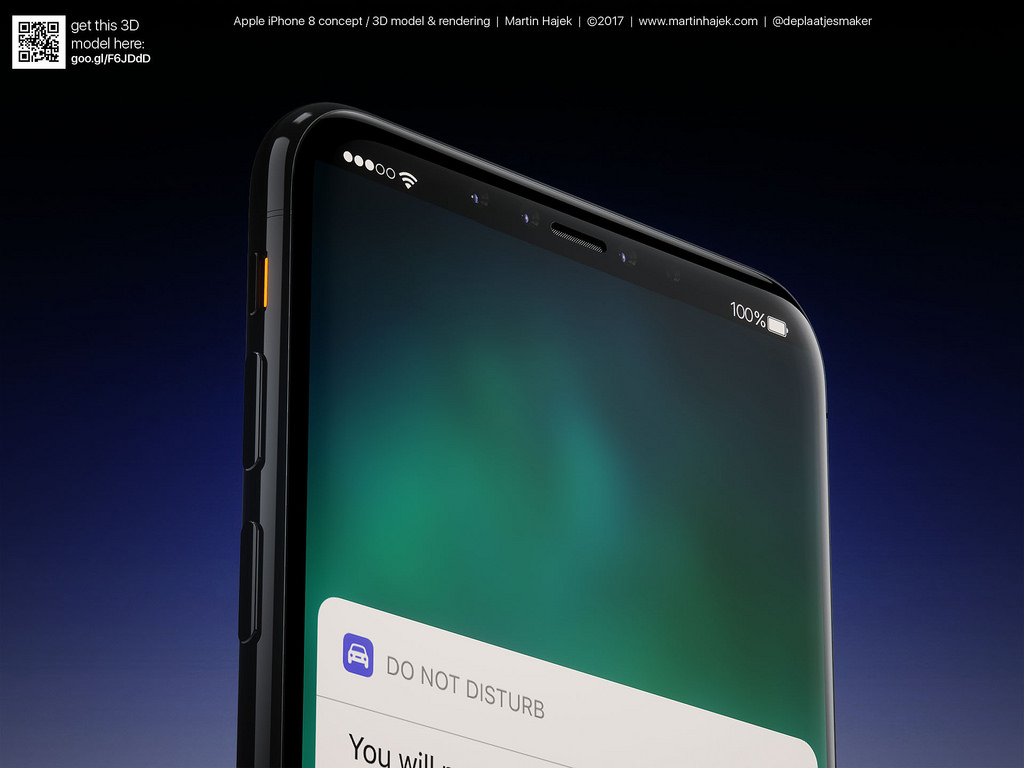 Kuo's note also tips us off as to what iPhone 8 colors we can look forward to. The note reads in part: "We believe all OLED iPhone models (white, black, and gold casings) have front black-coating glass."
Indeed, these rumored iPhone 8 colors align to previous rumors we've seen sprout up over the past few months. Notably, though, the gold iPhone 8 will reportedly look different from the current gold and rose gold iPhone models. According to reports, the iPhone 8 will be available in a new "Blush Gold" color option that will closely resemble copper. Alleged dummy iPhone 8 models highlighting the iPhone 8's color options originally surfaced a few weeks back and can be seen below.