Is Apple's new 2016 phablet going to be called the iPhone 7 Plus? Will it be called the iPhone 7 Pro instead, so that Apple's iPhone branding aligns with its iPad branding? Or will Apple launch two different phablet models, including the Plus we're all expecting and a higher-end Pro?
As much as we already know about Apple's upcoming new iPhone lineup, there are still plenty of questions that remain unanswered. We know new iPhones are coming and we know exactly what they're going to look like thanks to countless leaks. We also know plenty about their specs and features — including Apple's widely publicized decision to ditch the standard 3.5mm headphone jack. There has been a bit of confusion as far as how many new iPhones Apple is planning to announce though, and a new leak might shed some light on it.
DON'T MISS: Leaked photo shows the iPhone 7 we all want but aren't going to get
iPhone 7 leaks have been coming fast and furious lately. In fact, we just got our first look at the iPhone 7 on video, and it was compared to the iPhone 6s in the footage. The larger iPhone 7 Plus/Pro has been a bit more elusive though, but one of our biggest questions surrounding the new model might have just been answered.
An anonymous Weibo user account that has since been deleted (via iPhoneabonnementen) just posted two photos of interest. Here's the first:
In the photos, three new iPhones are seemingly pictured and they're labeled "iPhone 7 Pro," "iPhone 7 Plus" and "iPhone 7." Earlier reports stated that Apple might launch a 4.7-inch iPhone 7 and then two separate 5.5-inch phablets, a base model iPhone 7 Plus and a high-end iPhone 7 Pro. There's absolutely nothing to say that the photo is authentic, but the devices pictured match earlier leaks that are believed to be legitimate.
The second photo is even more mysterious: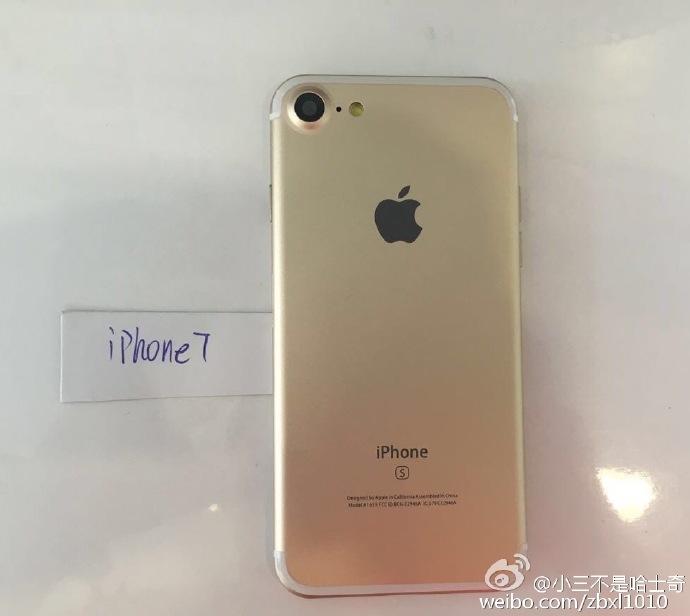 Here we see what appear to be a 4.7-inch iPhone 7 but it clearly has "S" branding on the back. It has never been clear if Apple intends to use the name "iPhone 7" on this year's iPhone models since they mark another incremental design update, but we're not sure how Apple would incorporate the "S" branding into the name for a second consecutive year.