Apple confirmed the overheating bug affecting iPhone 15 Pro and 15 Pro Max units a few days ago. The company explained the causes. Apple also debunked some of the speculations around the problem and promised a software fix that would prevent the new iPhone from heating up excessively. Apple also said it wouldn't throttle the performance of the powerful A17 Pro. This might have seemed like the way to go to prevent overheating.
The iPhone maker issued the fix relatively soon after that, dropping the iOS 17.0.3 update on Wednesday. Early tests performed after Apple pushed out the update shows Apple did not touch the A17 Pro performance.
iPhone 15 Pro and 15 Pro Max users found their devices to overheat during a few specific cases. The handset can get hot while playing games or running resource-intensive apps. Some units can overheat while the phone is charging. Finally, using some iPhone 15 Pros while charging the battery can lead to overheating.
Apple offered a few reasons for this behavior when addressing the matter. Third-party apps, a bug in iOS 17, and the initial iPhone 15 setup might be to blame for early overheating instances. What's not a reason for concern is the titanium frame or the USB-C port.
Apple was also clear on the performance of the A17 Pro. The update fixing the overheating issue would not throttle performance on iPhone 15 Pro and 15 Pro Max.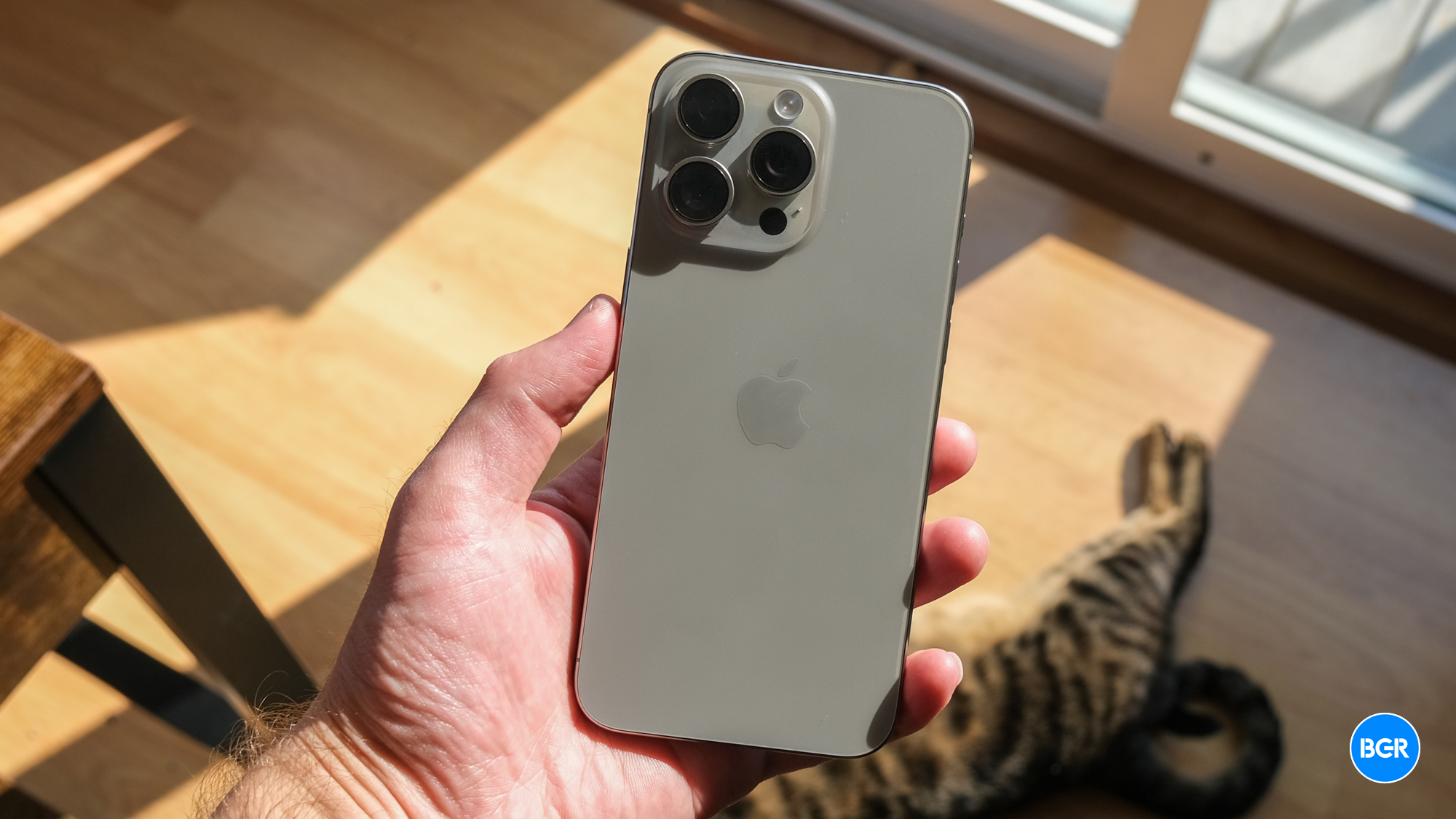 The easiest way to check the iPhone's performance after such a critical update is to run benchmark tests on the Pro units running iOS 17.0.3. That's what 9to5Mac and AppleInsider did with the iPhone 15 Pros in the hours following the update.
As a reminder, the iPhone 15 Pro benchmarks have shown the A17 Pro outclasses everything from the competition. The chip performs better in tests than Apple's M2, which powers MacBook Air, Pro, and iPad Pro devices.
Unsurprisingly, the new benchmark tests showed results on par with the tests on iPhone 15 Pros running previous versions of iOS 17. I say unsurprisingly because I wouldn't have expected Apple to quietly downgrade the performance of the A17 Pro without informing users beforehand. These benchmark tests would make such a trick easy to discover.
I wondered earlier this week what would happen if Apple's update can't fix the overheating iPhone 15 Pro issue. We'll still have to wait for an answer to that question. That is, real-life use will tell us whether the iPhone 15 Pro and 15 Pro Max continue to overheat after the iOS 17.0.3 update. Benchmark tests only tell us that the update hasn't nerfed the chips.
I'll also point out that extra heat is normal while playing games and running other games that put that A17 Pro to good use. But it'll be interesting to see if iPhone 15 Pro users report any other instances of overheating.