This coming Tuesday, Apple will hold a special media event in Brooklyn where the company is expected to unveil a range of new hardware, including a pair of new iPad Pro models in 11-inch and 12.9-inch form factors. Without question, the biggest change coming to Apple's forthcoming iPad Pro models is a brand new redesign that borrows some heavy design cues from the iPhone X. Specifically, Apple's next-gen iPad Pros will incorporate Face ID functionality and, in turn, will not feature a home button.
Rumors of a sleeker iPad Pro design have been making the rounds for quite some time now, and we've even seen a few renders (based on leaked CAD images) of what we can expect to see from Apple later this week. With Apple's event just one day away, 9to5Mac over the weekend found even more proof pointing to a radical iPad Pro redesign on the horizon. Hidden within the depths of iOS is an iPad Pro icon which all but confirms what the new form factor will bring to the table.
The newly unearthed icon can be seen below.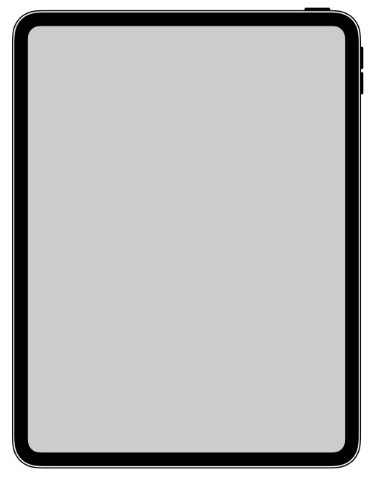 It's clearly not an edgeless display like what you see on the iPhone X, but it's certainly a more compelling form factor. Also, if you take a look at some of the aforementioned iPad Pro renders below, you'll notice how there's no notch and that the Face ID sensors blend seamlessly right into the bezel.
https://bgr.com/wp-content/uploads/2018/09/ipad-pro-12-9-render.jpg?quality=98&strip=all&strip=all
Incidentally, there are rumblings that Face ID on Apple's new iPad will work in both portrait and landscape orientations, a smart design choice given how frequently the iPad is used in landscape.
As for other iPad Pro design changes worth mentioning, the new tablets will reportedly not ship with a 3.5mm headphone jack. Consequently, we've seen reports that Apple's new iPad Pros might be as thin as 5.86mm, which would make the devices the thinnest iPad models we've seen yet.