Apple was the first company to integrate a voice-controlled virtual assistant into a smartphone's operating system, although its main competitors such as Google, Amazon and Microsoft have since come up with similar solutions. Apple hasn't stopped evolving Siri, however. In fact, a new discovery reveals that Apple is interested in bringing Siri to one of its best mobile products, iMessage, and further increasing the assistant's capabilities.
DON'T MISS: Best Buy's pre-Black Friday 2016 sale is live right now – here are the 20 best deals
A patent application titled Virtual assistant in a communication session describes a Siri assistant of the future that would be able to respond to queries performed directly inside an iMessage chat, and then act accordingly.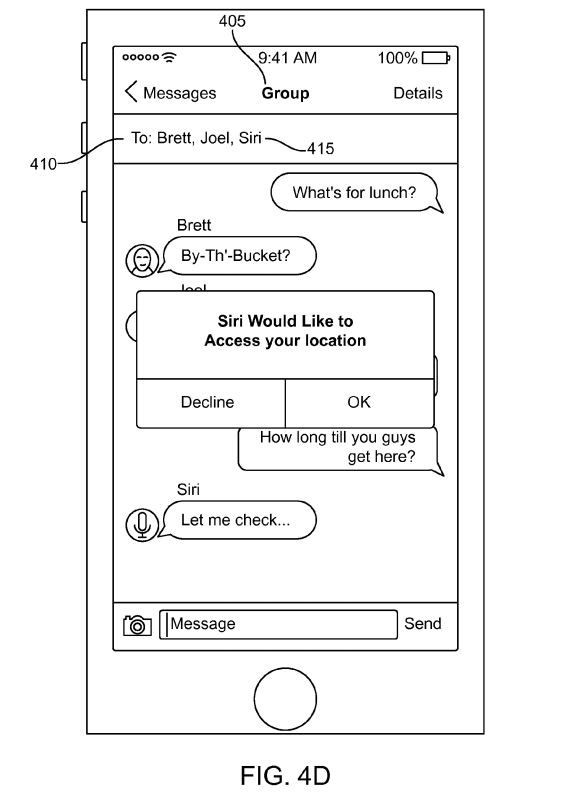 If that sounds familiar, it's because Google is already doing it in its Google Assistant, which is now available on its Pixel phones and the Google Home accessory.
Some may say that Google surpassed Apple in this regard, but others will argue that Apple is falling behind simply because it wants to protect user privacy above all else. Products like Google Assistant need to tap into user data to be able to respond to commands and perform appropriate actions. To do so, Google decided against encrypting its newly released Allo messaging app by default, since the Assistant needs to communicate with Google's servers.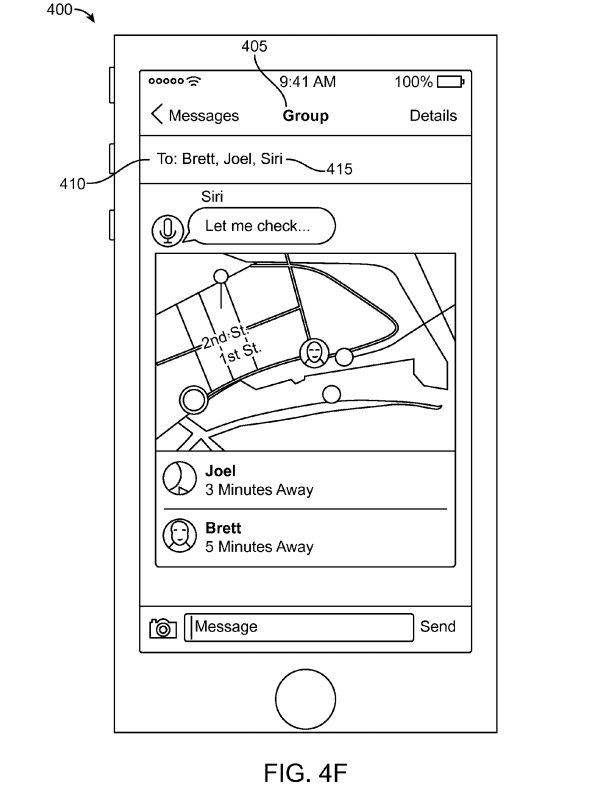 On the other hand, iMessage is end-to-end encrypted by default, and it would be surprising to see Apple change the security setting all for the sake of bringing Siri to iMessage.
The patent does offer several clues that suggest user privacy and safety are still a top priority for Apple. For example, members of an iMessage chat would be notified that at least one party is using the Siri assistant, and it would offer to activate AI on their device. Users would also be able to approve or deny what personal data Siri can access during chats.
Here's a cool example of the direction Apple may be headed: Siri would ask permission to access location data in order to offer nearby restaurant suggestions to a group of people, and then it could make a reservation for them.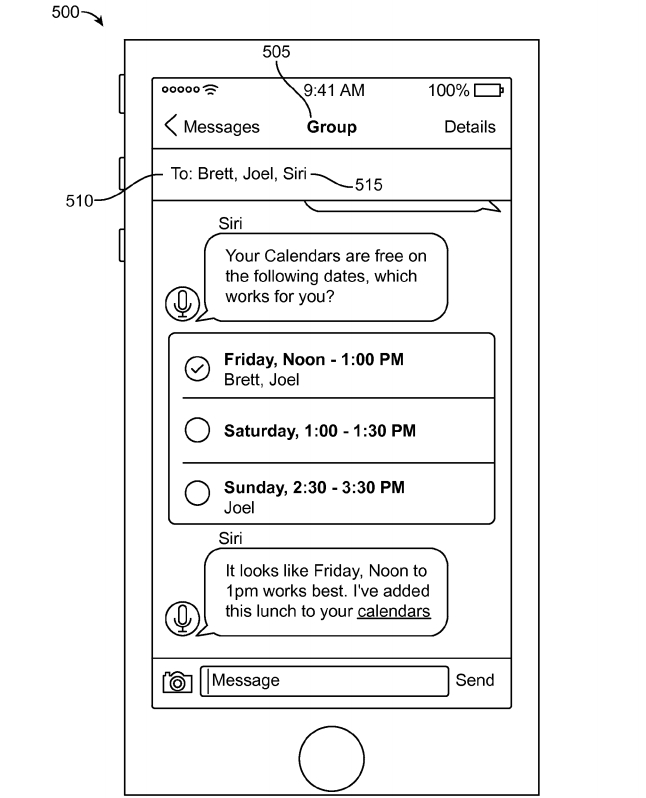 One other interesting feature that Apple is working on is support for payments inside iMessage. And yes, Siri would be able to handle these peer-to-peer payments. This isn't the rumored Apple Pay peer-to-peer payment feature, although it wouldn't be surprising to see Apple Pay evolve. IN the case of this patent, Siri would detect what payment apps users have installed on their devices and then complete a financial transaction using a selected method. Touch ID would still be used to authenticate and secure payments.
You can already send PayPal payments to friends using Siri right now, but the feature isn't integrated into Apple's popular messaging platform.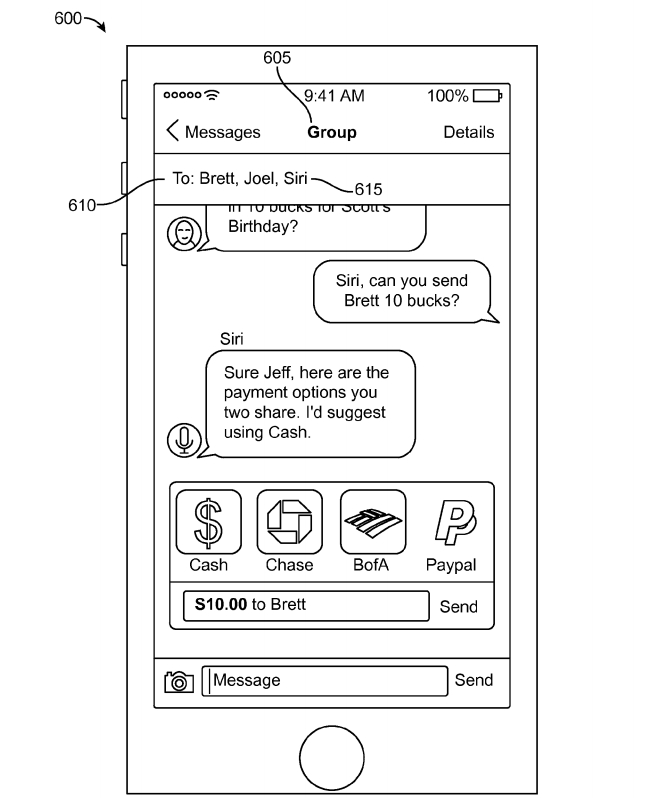 As with all patents, it's possible that these technologies may never see the light of day. But given Apple's interest in both expanding Siri's functionality and enriching the iMessage experience, we may see this type of integration hit iPhones, iPads and Macs very soon.