WWDC is now less than two weeks away and, somewhat surprisingly, we don't really know much about what Apple has in store for us. Sure, we know that Craig Federighi will take the wraps off of iOS 12, but rumor has it that some of the more intriguing features Apple had planned for iOS 12 have since been pushed back to iOS 13. As you may have heard, iOS 12 will reportedly focus more on system performance improvements than outward facing features.
In light of this, there's a chance that WWDC this year will be somewhat boring compared to events of years past. Still, Apple has been known to pull a rabbit out of the hat sometimes so perhaps there are some big announcements brewing that simply haven't been leaked out just yet. All that aside, and with no significant iOS rumors to speak of, we recently stumbled across a pair of iOS 12 concept designs that set out to reimagine what a revamped notifications scheme and refreshed Apple Music app might look like.
First up, let's take a look at what iOS might look like if Apple opted to handle its notification system differently courtesy of Matt Birchler over at Birchtree. One of the more interesting ideas in Birchler's mockups involve grouped notifications.
"Bundling notifications from a single app together means your brain doesn't have to phase shift all the time when scrolling through your notifications," Birchler writes. "In this case, we have 4 messages from 2 people together in one space. This would normally take up far more space and be far less efficient than making each one of these their own notification and making me scroll down until I get to the oldest so I can start reading the conversation in reverse."
A few mockups of Birchler's iOS 12 concept designs can be viewed below.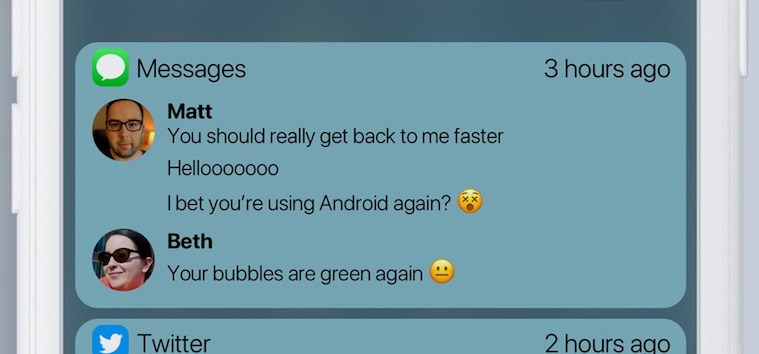 Moving along, designer Álvaro Pabesio recently published a series of interesting Apple Music mockups which sets out to reinvent the Apple Music user experience. While Apple Music has certainly improved by leaps and bounds in recent years, many people still find Spotify to offer up a more intuitive UI. Pabesio's mockups seek to level that playing field.
Below are a few of his more interesting concept ideas.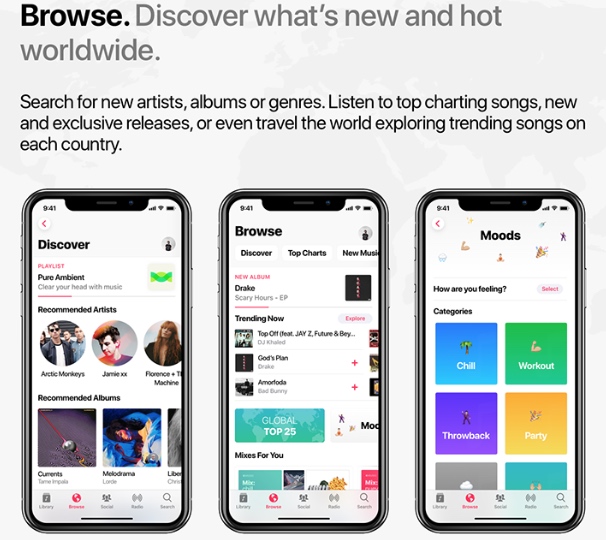 The ability to create public or private playlists is certainly intriguing.
Pabesio has a number of interesting ideas about how to improve Apple Music and it's definitely worth checking out his full list of mockups over here.