It's finally the day many iPhone, iPad, and iPod touch users around the world have been waiting for. The final iOS 11 version will be rolling out on Tuesday to compatible devices around the world. iOS 11 was available in beta since June, and we have already discovered its best tricks since then. It brings over a large number of new features, and it'll totally change the way you use the iPad. You may have already tested iOS 11, but most users haven't, and they'll receive software update pings later on Tuesday — here's what they need to know.
Compatible devices
iOS 11 is indeed the biggest update for iPad ever, and a major release for iPhone. But not all iOS devices are created alike, meaning that various older models are about to be "killed." Rather than offer a sub-par experience, Apple chose to simply discontinue support for older models, which means some users won't get to use iOS 11 on their existing gadgets.
You have to have at least an iPhone 5s, iPad mini 2, or iPod touch 6th generation to run iOS 11. Here's the full list: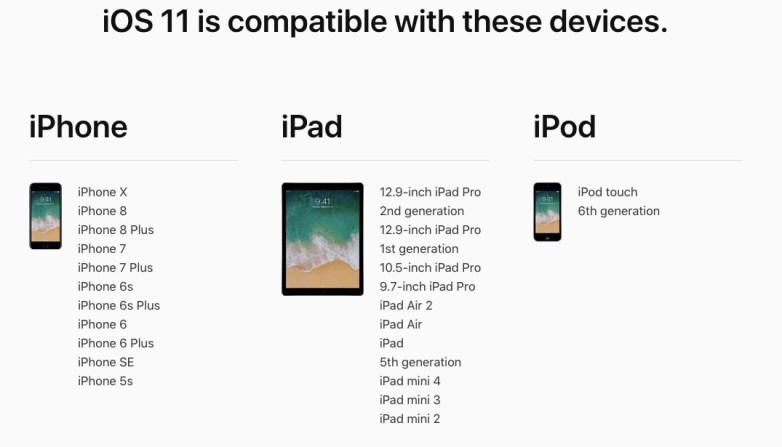 Backup first
This isn't the first time Apple releases an iOS update, and it's likely you won't encounter any issues whatsoever. But let's keep in mind that hundreds of millions of iOS device users will install iOS 11 at the same time. On the off chance that something goes terribly wrong, you wouldn't want to risk losing some of your personal data, including precious memories.
Whether you back up your phone or tablet automatically, or whether you do it manually, take a few minutes to make sure you do it before iOS 11 rolls out.
While you're at it, you might want to delete content that you hardly use, including apps and videos, to make room for the update. There are still plenty of iOS 11 users who rock 16GB devices.
The actual update process
Like every year, there are two ways of updating your phone. One involves wires, and one doesn't. The easiest way to do it is to go to the Settings app when you receive a prompt that iOS 11 is available for download, and start the process. Now, you'll have to make sure you've got a steady internet source to download the file, which may be as big as 2GB. Battery life is also something to pay attention to. The update process won't start unless you have at least 50% charge left.
You can choose to do it via iTunes, but you'll need to hook up the iPhone to your computer. The advantage here is that you get to backup your device locally before the update starts, and your iPhone charges while you wait.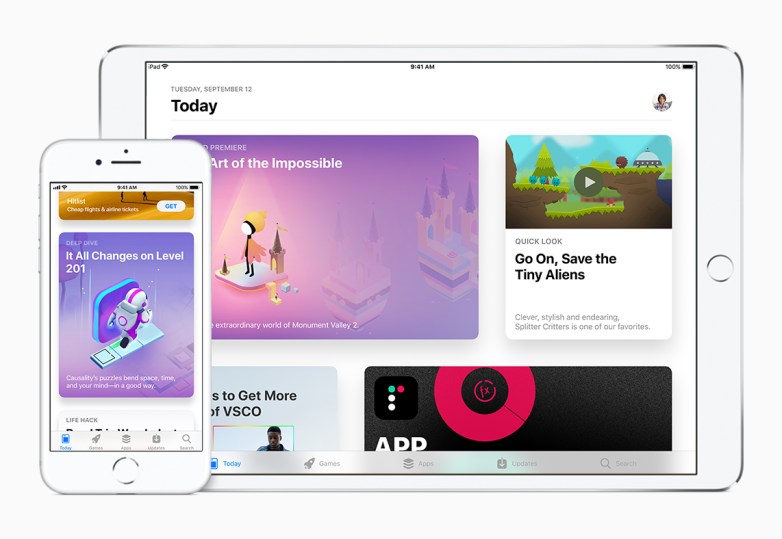 You can also postpone the update to tonight, and have the iPhone or iPad upgrade itself while you're asleep and while it's charging. By the time you wake up and assuming everything goes well, you'll find yourself using an iOS 11 device.
Finally, if Apple does end up experiencing any server issues once it starts rolling out iOS 11, you should wait before upgrading. Do it tomorrow or in the following days. After all, you've waited this long for it.
Downgrade still an option
If for any reason, you don't like iOS 11, you'll be able to downgrade to iOS 10.3.3 right away. For a time, Apple will continue signing both operating versions for each device, so now will be the chance to do so. Say you're still attached to your iOS 10 jailbreak, or you want to use some 32-bit apps that developers aren't overhauling for iOS 11, then you'll just have to switch back to iOS 10 as soon as you can. Also, if you find iOS 11 to be too slow on the older iPhone 5s and iPad mini 2, you should also consider reverting back to last year's software update.