iOS 11 is finally upon us, which means you should be getting ready to install Apple's new mobile operating system on your iPhone, iPad, or iPod touch. Before you do, however, you should know that iOS 11 is an app breaker. However, that's not a bad thing, and you shouldn't really worry about it.
With iOS 11, Apple is dropping 32-bit app support. That means all the old apps that were not updated to 64-bit since Apple introduced the iPhone 5s in 2013 will no longer run on any device upgraded to iOS 11.
If you're worried that some of the favorite apps won't make the jump to iOS 11, you shouldn't be. Either developers will finally update them to 64-bit shortly, or you should really find alternatives. After all, if a developer isn't really interested in keeping an app around, you probably shouldn't bother using it.
How does one check whether an app is compatible with iOS 11? Well, Apple already warned users and developers that 32-bit apps will not be supported on iOS 11. But if you're unsure whether any of your apps will be affected, you should check it yourself.
On your iOS 10.3 device, go to the Settings app, tap General and then About. Locate Applications and tap on it. If nothing happens, then you don't have 32-bit apps installed. If you're taken to a new menu, that's where you'll see a list of the apps that lack 32-bit support. As soon as you update to iOS 11, these apps will no longer launch.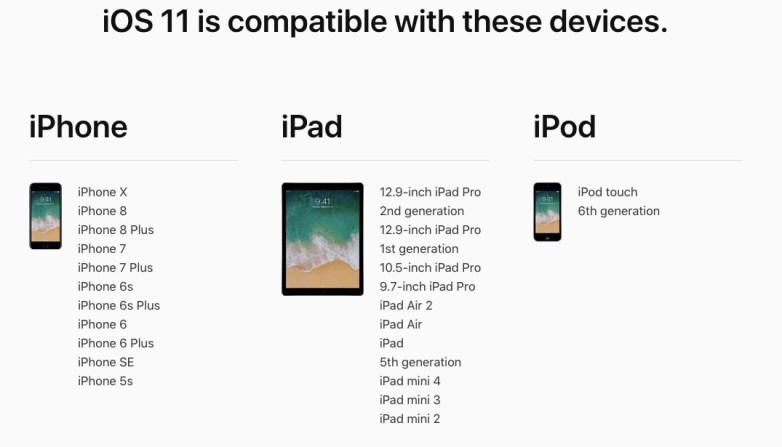 Apps aren't the only casualties of iOS 11, though — the new software also kills iPhones and iPads. How does iOS 11 kill devices? Well, some older smartphones and tablets will no longer be supported by iOS 11.
If you think it's bad news your iPhone 5c can't handle iOS 11 then think again! Nobody likes a poor iOS experience on older devices, and the 5c simply doesn't have enough oomph to handle iOS 11. But the fact the iPhone 5c can't run iOS 11 is also tied to Apple's decision not to support 32-bit apps. You see, the iPhone 5c doesn't have the 64-bit chip that came with the iPhone 5s that year, so there's no way it can run an operating system that kills 32-bit apps.