After unveiling iOS 11 at WWDC 2017 back in June, Apple is finally ready to unleash the update into the world. Rolling out today, the latest version of Apple's mobile OS has dozens of new features and improvements worth checking out, but the one that seems to be getting the most attention is ARKit, which gives app developers the ability to more easily implement augmented reality experiences into their apps.
It could be years before AR functionality becomes commonplace in the most popular mobile apps (providing it ever does), but here are a few AR-enabled apps you can try today to see what the future has in store.
CARROT Weather
Shortly before iOS 11 launched, the creators of CARROT Weather added an AR Mode to the popular weather app. With it, you can view a chosen forecast in augmented reality right in front of you. A fun addition.
Download CARROT Weather ($3.99)
---
Complete Anatomy 2018 (iPad)
"Bring the full 3D anatomical model into the real world through augmented reality," reads the description on the App Store. "Tap the AR Mode button to open the camera, select a flat surface to place the model, and view it from any side and any angle. Your anatomy atlas has never been this real."
Download Complete Anatomy 2018 (Free)
---
Edmunds
"The Edmunds app for iPhone with Apple iOS 11 makes shopping for a car even easier with a new augmented reality (AR) feature that helps you visualize and determine whether vehicles will fit in your garage, parking space, driveway, or anywhere you wish," reads the description on the YouTube video.
---
Fitness AR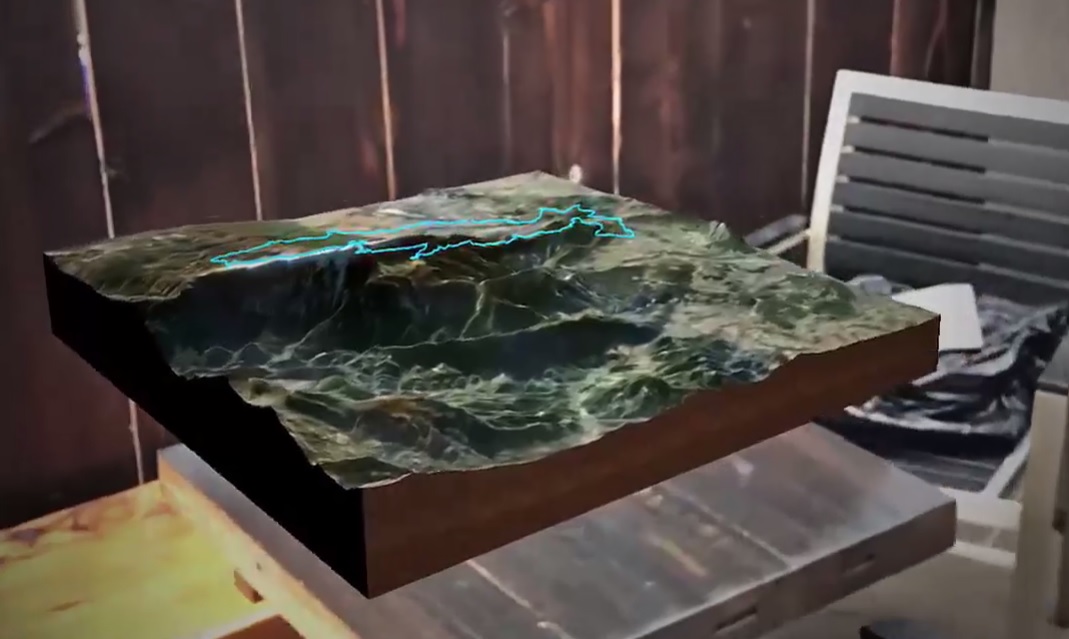 One of the coolest implementations we've seen so far, the Fitness AR app pulls in data from your Strava app to display your run, hike or climb and displays it on a 3D map that can be viewed with an iOS 11 device.
---
IKEA Place
Ever wanted to know what you living room would look like with a new carpet, a new lamp and a chair in that unoccupied corner? With IKEA's new AR app, you don't have to wonder any more. Just pick a piece of furniture from IKEA's catalog and place it in your room to get a preview without every having to leave the house or spend a dime. This is definitely one of the best "show off" apps for ARKit's launch.
---
PCalc Lite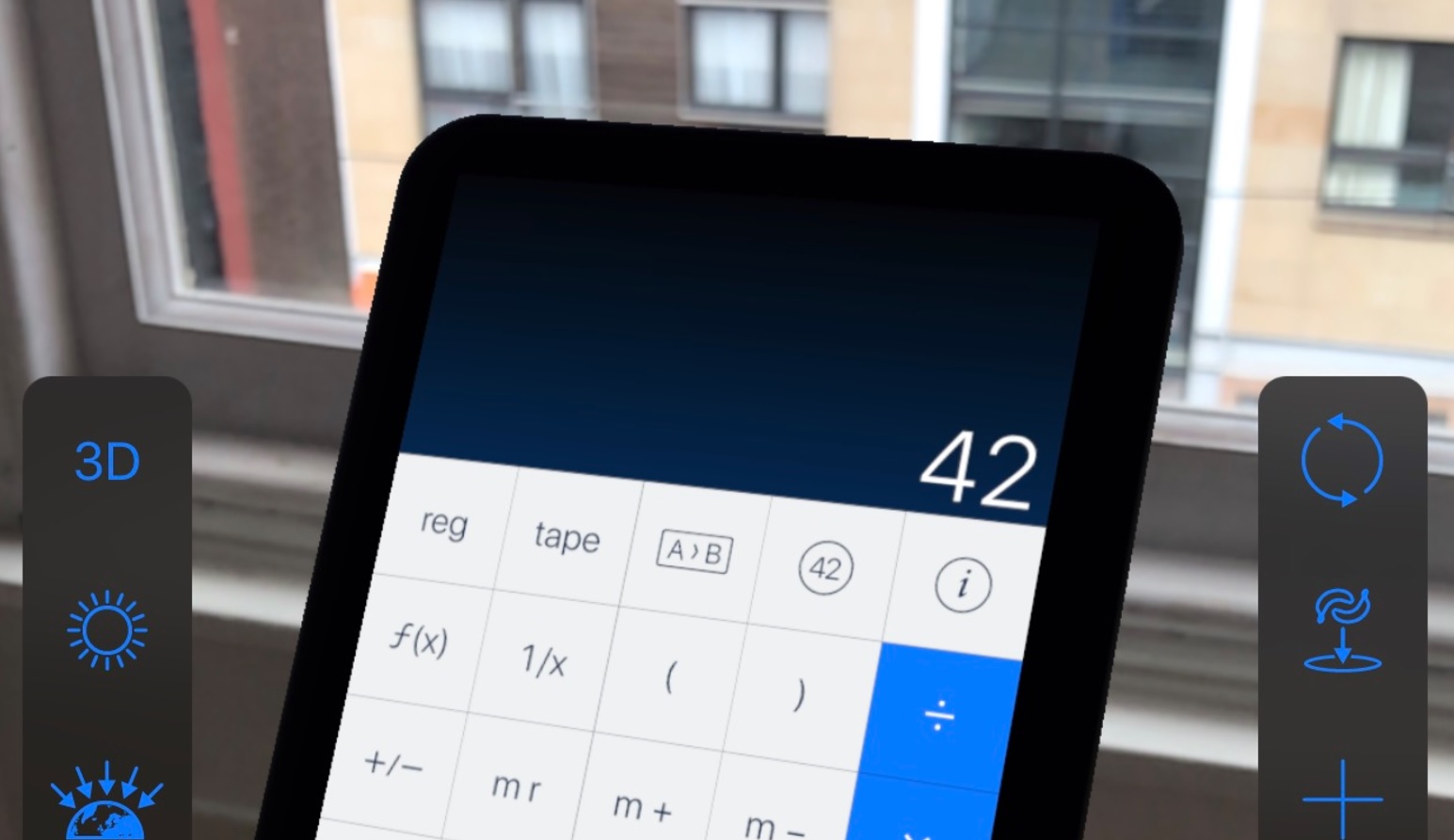 One of the more popular calculator apps, PCalc, has received an admittedly "silly" bonus AR mode in one of its latest updates. Nothing life- changing here, but if you're desperate for more AR, you can find some here.
---
Warhammer 40,000: Freeblade
There still aren't many full-scale AR games on the market, but you can get a taste of AR gaming with the new AR photo mode in Warhammer 40,000: Freeblade. The mode allows players to take photos of their unstoppable war machines in the real world and share those photos with friends.