If you updated to iOS 11 after it launched on Tuesday, chances are that you've noticed your battery is draining at an alarming rate. The bad news is that you're not imagining it. The good news is that you are not alone. On Thursday, mobile security firm Wandera dove into the update and discovered that iPhone and iPad users who upgraded to iOS 11 are seeing their battery life decay more than twice as fast as it was on iOS 10.
In order to determine what kind of effect iOS 11 was having on Apple devices, Wandera "looked at a subset of 50,000 moderate to heavy iPhone and iPad users" on its networks running iOS 11 and iOS 10 to compare the average battery decay rate since the launch of the new version of iOS: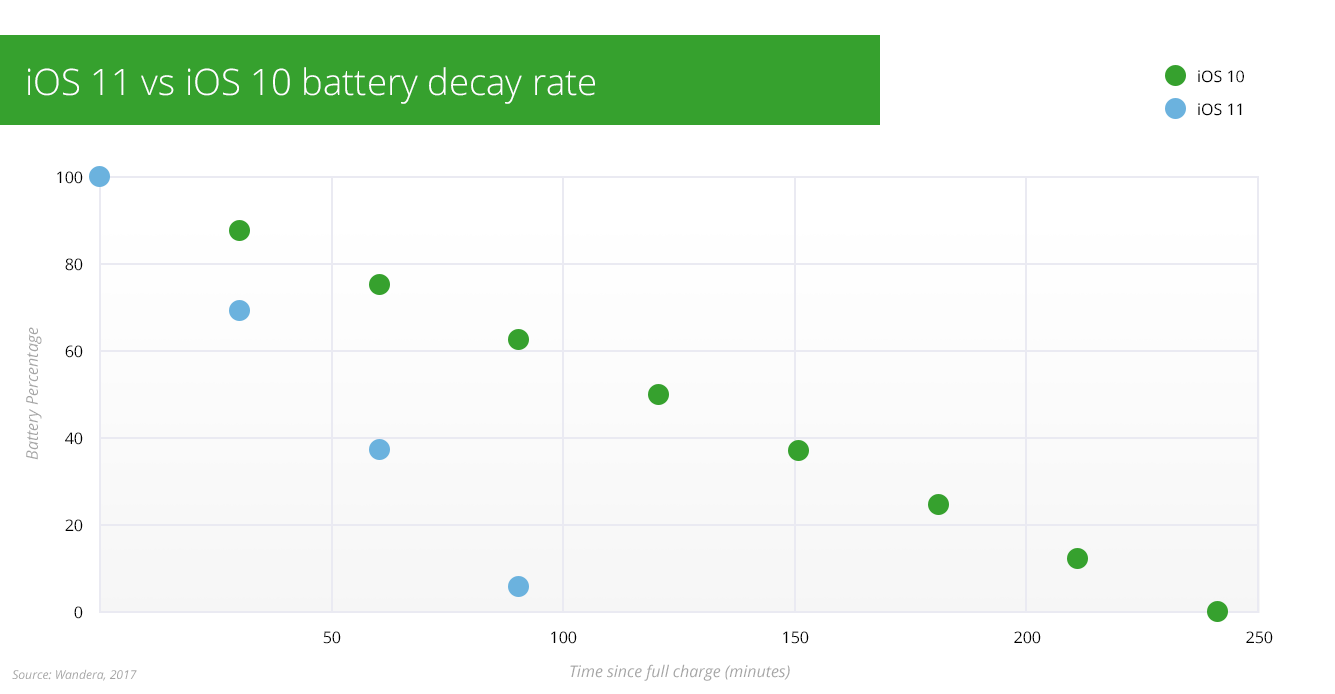 According to Wandera's data, the average time it takes for an iOS 10 device to drop from 100% battery life to 0% is 240 minutes. The average for iOS 11 is 96 minutes. That's a stunning 60% drop-off, and an absolute killer for anyone using an older Apple phone or tablet that already struggles to hold a charge.
Once the iPhone 8 and iPhone 8 Plus begin arriving on doorsteps today, and the iPhone X ships in November, these numbers should begin to improve. But if you're on an older device and have no plans to upgrade to a new phone or tablet this year, you're just going to have to live with the consequences and hope that your battery life improves over time. We've also offered a few battery-saving tips over here, if you're desperate for a quick fix.