With crossovers and SUVs dominating auto sales these days it's clear that many people just don't think a traditional sedan has enough room for all their… stuff. Speaking broadly, cars are pretty much the same size as they used to be. Hulking beasts from many decades ago were replaced by compact models, but now the trend seems to be "the bigger, the better."
Infiniti's brand new all-electric roadster prototype — fittingly named Prototype 10 — takes things in the opposite direction. And by opposite, I mean it essentially has no interior whatsoever. It's a four-wheeled electric rocket that was built for the sole purpose of enjoying the drive.
"The INFINITI Prototype 10 echoes the layout and design of some of the most evocative car designs of all time, where power was celebrated through high-powered single-seat competition cars," Karim Habib, executive design director for Infiniti, explains in a statement. "Our new concept speaks of an electrified future, something which is reflected in its form and details. It is appropriate that we found inspiration in an optimistic bygone era in which cars were characterized by the simple love of driving."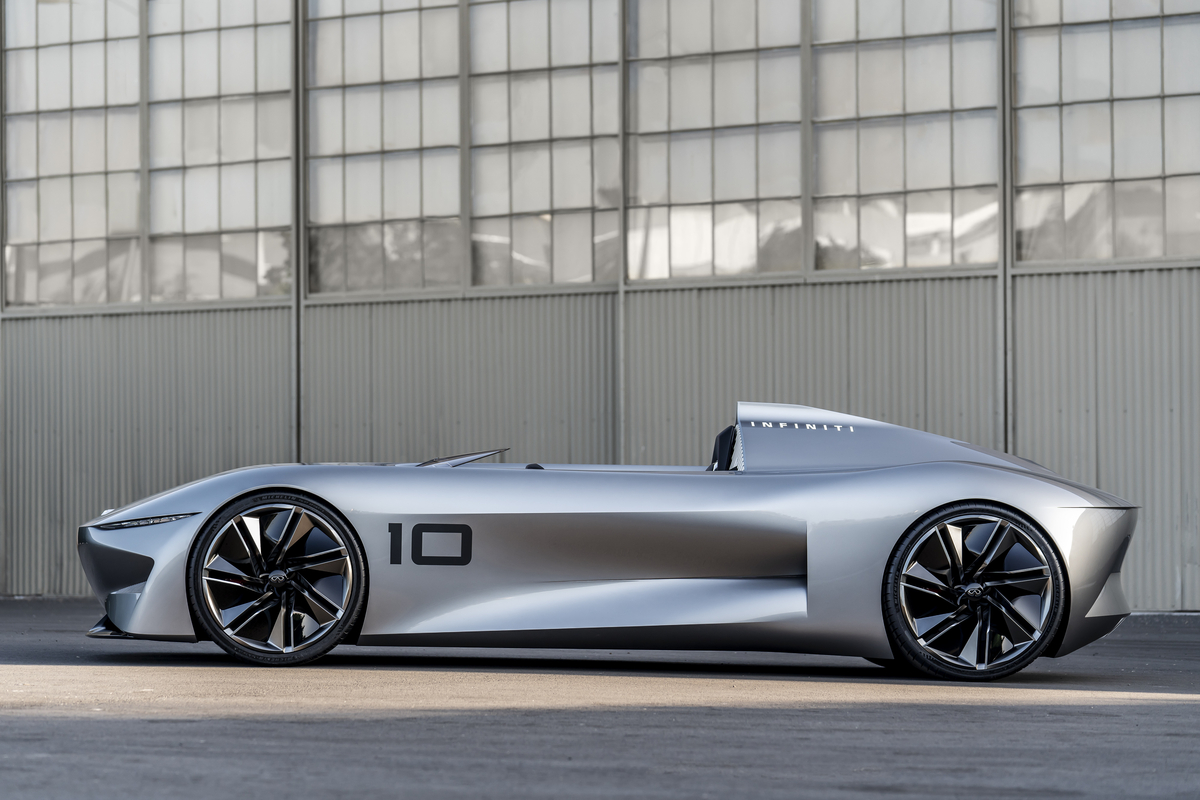 As a prototype, the car doesn't have to do anything but look cool, and it easily accomplishes that feat. It truly does look like the natural evolution of an old race car from the 1950s. The fact that it's all-electric is a nice touch, and also allows the vehicle's front-end to be designed like a bullet as opposed to a gaping maw with a radiator hiding behind.
Unfortunately, as you're staring in awe at the shiny new roadster you'll have to repeatedly remind yourself that it's really just a prototype. Infiniti won't be producing anything like this, and you'll never actually see one of these things cruising down your local boulevard. Nevertheless, Infiniti notes that the new concept "hints at future design cues for the brand," which seems like good news if you like cool looking cars.