At MWC 2018 this year, Huawei decided to only unveil a laptop and a new tablet series. I say only because there's no new Huawei flagship phone to talk about at this point in time. Well, there is one, but the Huawei P20 is still just a rumor at this point.
But if you are looking for new Android experiences from Huawei, you should remember this new name: MediaPad M5. It's a new family of Android devices that includes three distinct models, but the most interesting one is the Pro version, which is basically an Android laptop.
Just like with the MateBook X laptop, Huawei insists that its new tablets have smaller bezels than the competition. The competition, of course, consist of Apple's iPad mini and iPad Pro.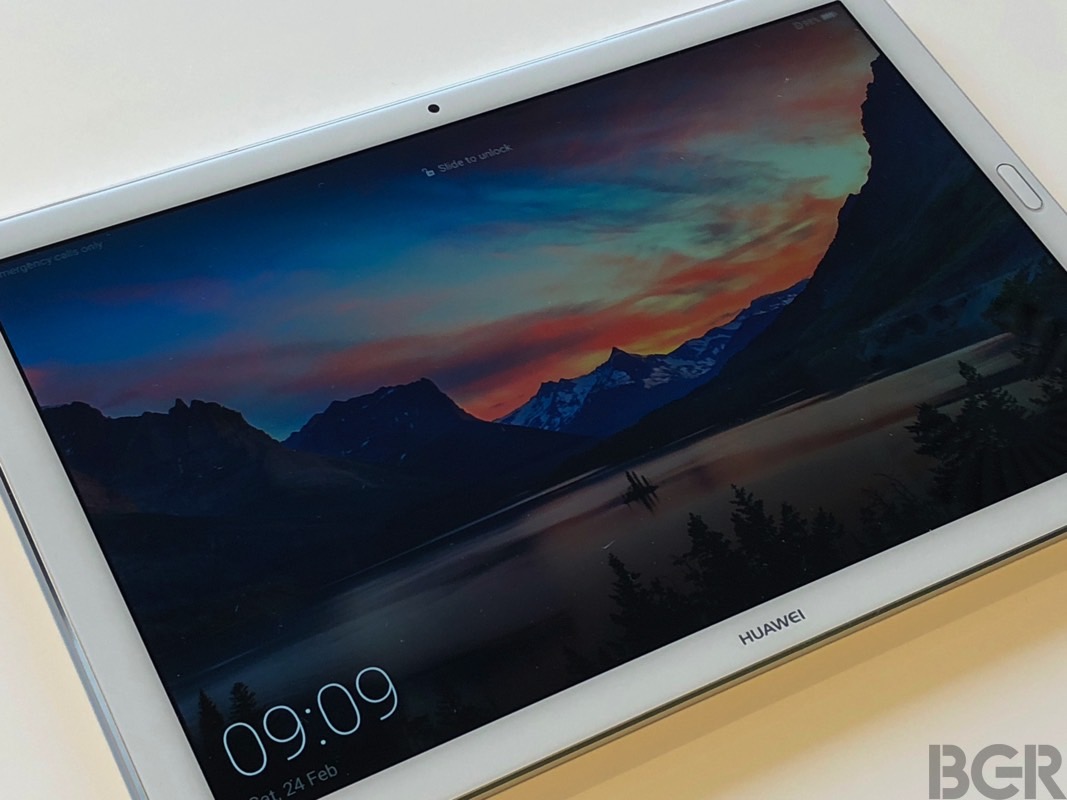 The MediaPad M5 comes with 8.4-inch and 10.8-inch screens and feature metal unibody designs as well as the world's first 2.5D glass seen on tablets. That's the kind of glass that curves slightly at the edges, a design trend we've seen on many devices, especially iPhones. It's not the 3D "edge" popularized by Samsung's Galaxy S and Note phones.
The tablets are fairly thin at 7.3mm, but you can expect a camera bump on the back. Other than the size differences, which also affect battery capacity (5,100 mAh vs. 7,500 mAh) and weight (316g vs. 498g), the 8.4-inch and 10.8-inch MediaPad M6 tablets are identical when it comes to hardware.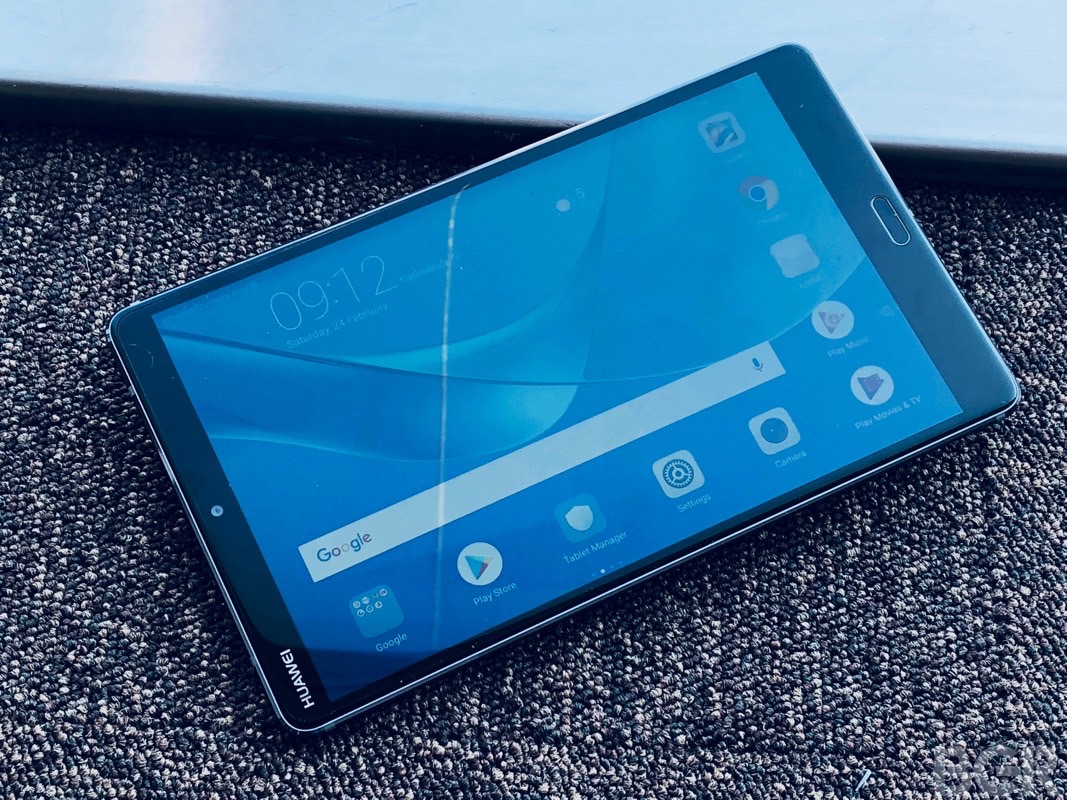 We're looking at 2560 x 1600 IPS displays, a Kirin 960 processor, 4GB of RAM, 32/64/128GB of storage, microSD support, a 13-megapixel rear camera, an 8-megapixel selfie camera, dual-band Wi-Fi 802.11 a/b/g/n/ac, Bluetooth 4.2, Harman Kardon speakers, Huawei Histen 3D sound, a USB-C port (but no 3.5mm headphone jack) and Android 8.0 Oreo under the hood (with EMUI 8.0 on top).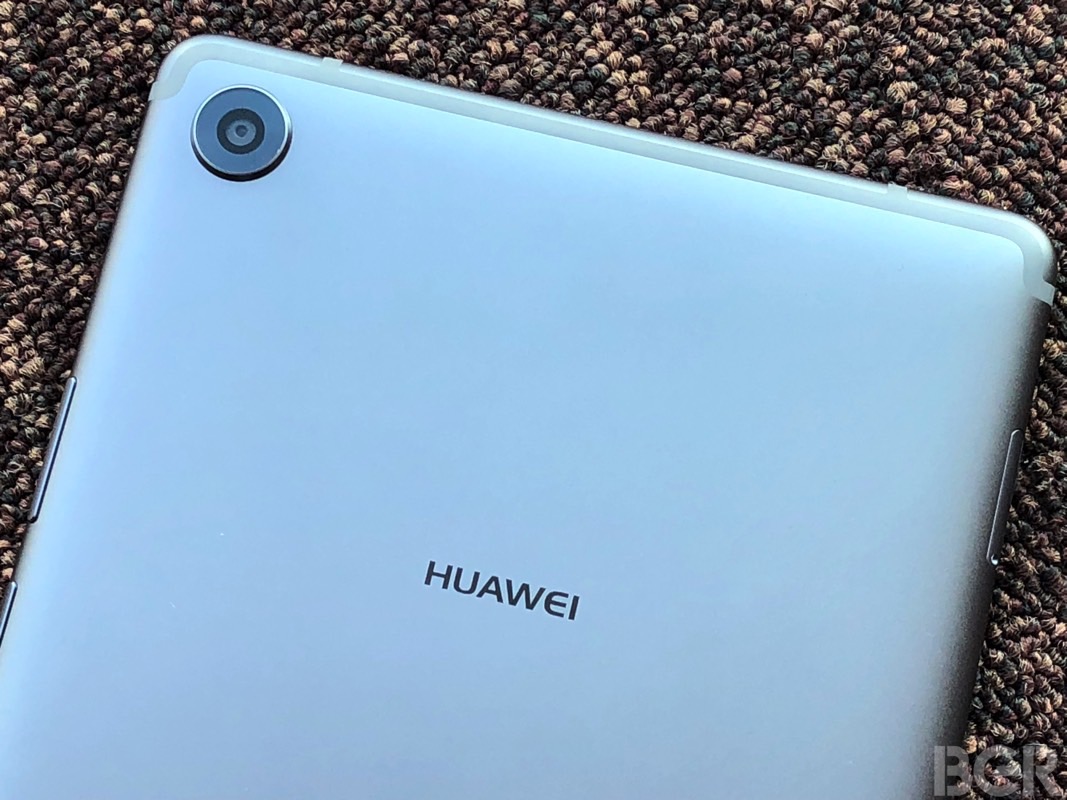 In other words, you're going to get the same experience from either model, and Huawei insists the tablet can handle both work and play.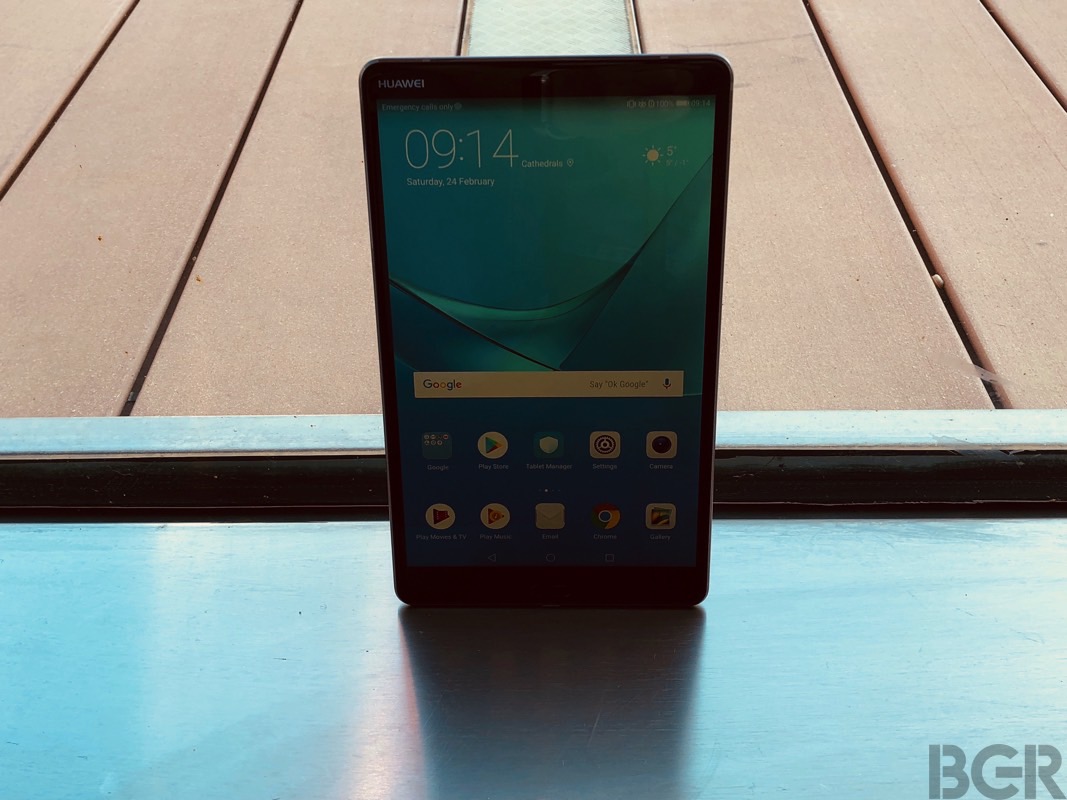 Now, if you need a Pro version of an Android tablet, that's when the Huawei MediaPad M5 Pro comes in. Before you get too excited, I'll tell you that the Pro is just a regular 10.8-inch MediaPad M5 that's paired with a full laptop keyboard dock and an M-Pen stylus. On the software side, Huawei customized Android to give it a more Windows-like experience. Expect a taskbar and Windows-like multitasking. However, the Pro model only comes in a single version, 64GB, for most markets, with China set to receive a 128GB model as well.
Sadly, the accessories do not fit the 8.4-inch version, which means you'll need to purchase the more expensive 10.8-inch model for a Pro experience.