At this year's Mobile World Congress trade show, Huawei pulled off what Samsung did at MWC 2017 last year. If you don't recall what happened last year, I'll remind you that the Galaxy S8 cast a long shadow over the Spanish mobile show, but Samsung ultimately did not unveil the device in Barcelona. Instead, it came out with a brand new line of laptops and tablets.
This year, it's Huawei's turn to make us wait for its rumored flagship. Admittedly, the Huawei P line isn't as popular as the Galaxy S, but rumors do paint a compelling picture of the P20 so far.
Alas, Huawei did unveil a couple of exciting products at this year's show, and the first one is a compact laptop that looks like a MacBook Air, packs a Pro punch, and features an all-screen display that's better than Dell's edgeless laptops. Many things make this particular technology popular, but Huawei's keyboard cam is the most interesting one. It's called the Huawei MateBook X Pro, and it's much more compelling than you might think.
Remember how we all want all-screen smartphones right now? Well, be prepared for all-screen laptops and tablets. The MateBook X Pro is a perfect example. It features a screen-to-body ratio of 91% which is impressive for a notebook, to say the least. There's a 13.9-inch FullView screen on this laptop — notice how the screen size seems to be irregular when compared to most 13.5-inch notebooks, but that's because the bezels are so small on this machine. We're looking at 3K resolution with a 3:2 aspect ratio, 100% sRGB color gamut, and multitouch support. And it's all protected by Corning Gorilla Glass, too.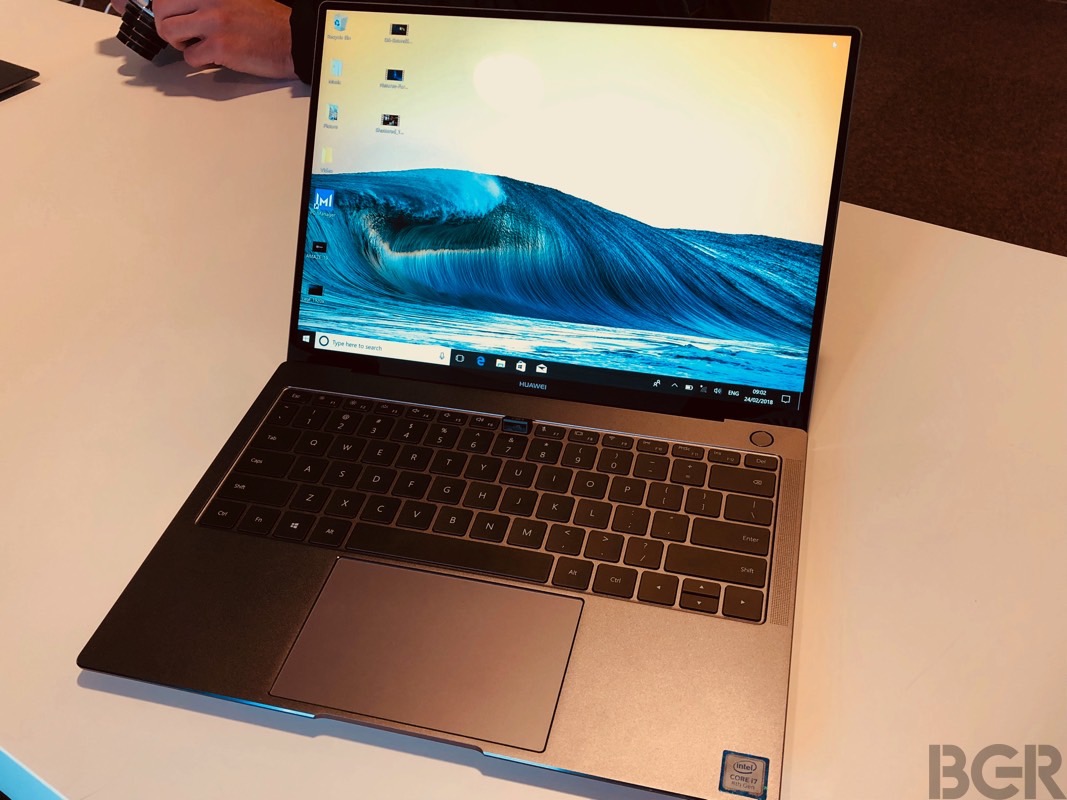 Just because it looks like a MacBook Air, and Huawei did point out that the MateBook X Pro is thinner than Apple's iconic laptop, it's not as limited as the Air when it comes to hardware. An 8th-generation Intel Core i7/i5 powers this computer, right alongside 8GB of RAM (or 16GB) and a discrete Nvidia GeForce MX150 card, if the base Intel UHD Graphics 620 don't suffice.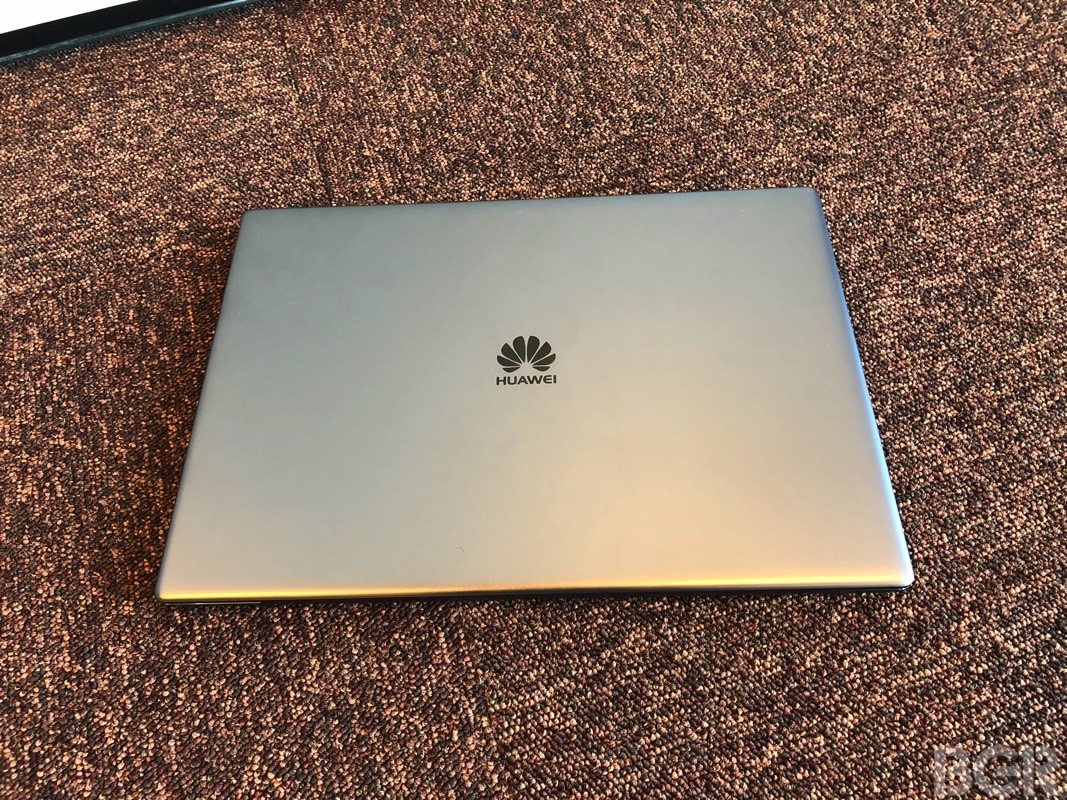 Other specs include 256GB or 512GB of fast NVMe SSD storage, two USB-C ports (one does Thunderbolt 3), a regular USB port, Bluetooth 4.1, and a fingerprint sensor built into the power button. Huawei also mentioned that the laptop will turn on in less than eight seconds when powered off.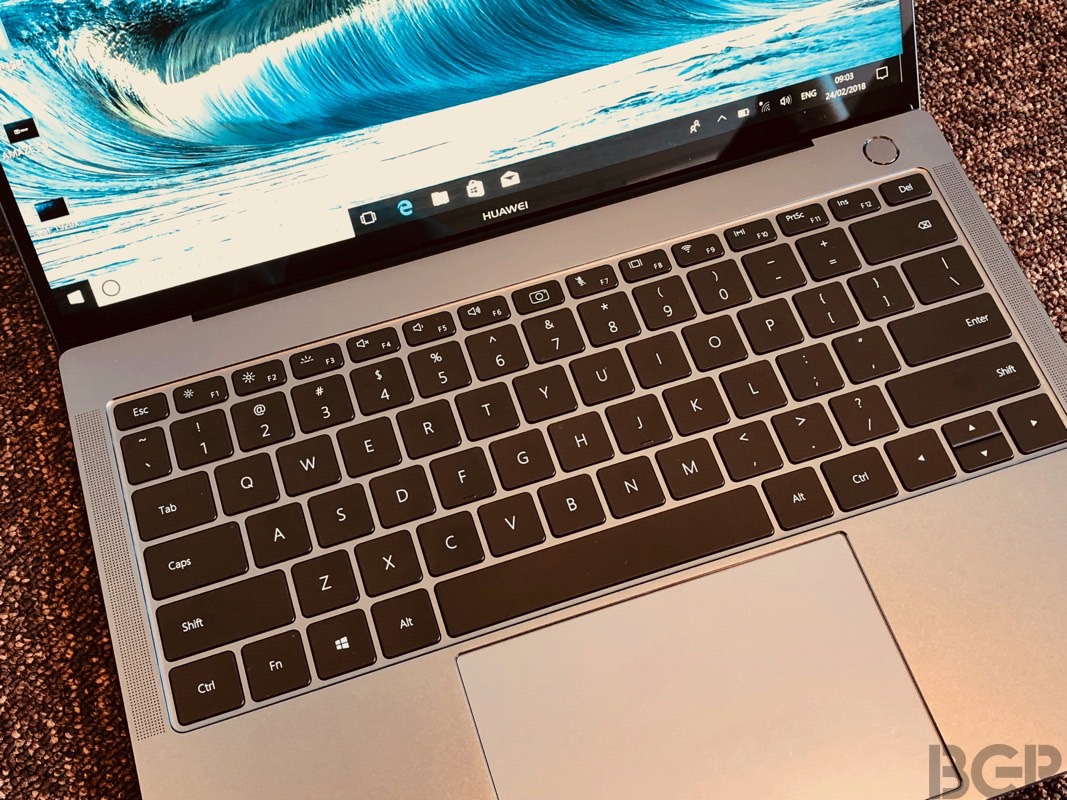 There's also a backlit keyboard that looks a lot like the MacBook Air, and a considerable trackpad as well.
Battery life, meanwhile, is at 12 hours according to Huawei's tests, and the 65W USB-C charger will charge your Android device too. Speaking of Android devices, the computer does pack a new Huawei app that supports fast data transfer between Android and Windows.
So where's the camera? If you watched the press conference then you already know. It's hidden beneath one of the function keys (F5). Press it gently and it pops up for those video calls you need to make — there are four digital microphones and speakers to help with that. Press it gently again, and it goes away for good. I do say gently because, knowing myself, I would keep playing with it for absolutely no reason. On a different note, there's no need to cover your camera with tape anymore, since this one is hidden away when you're not using it.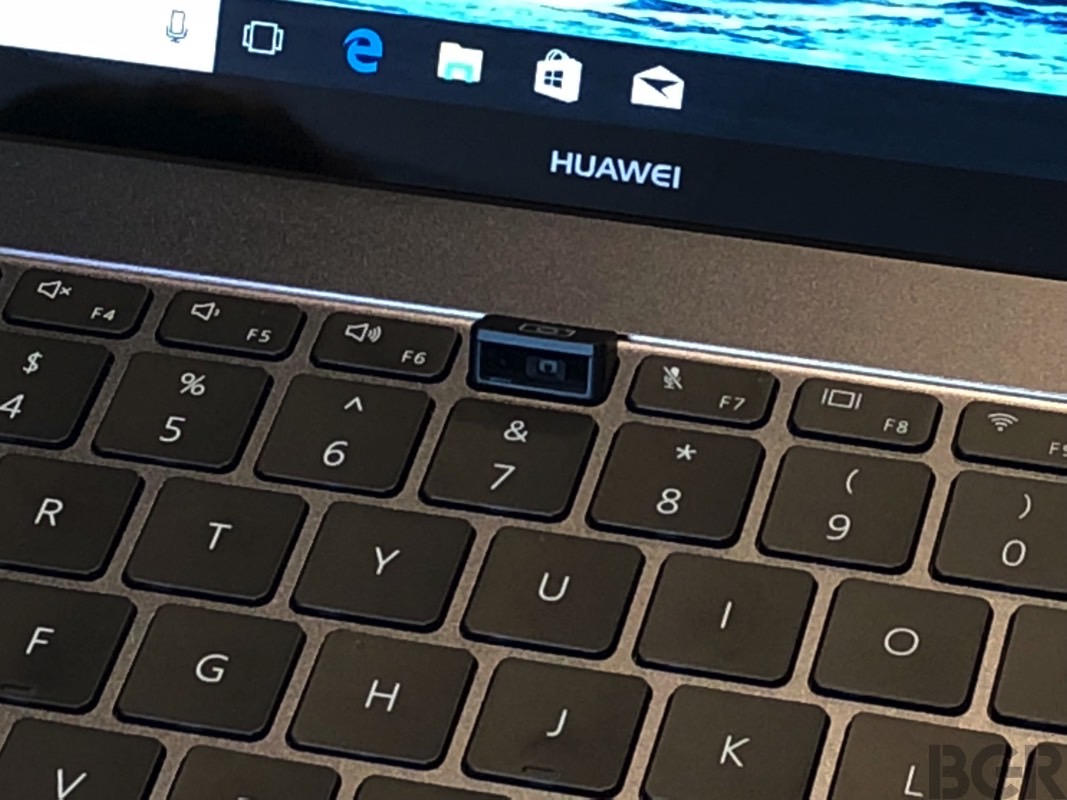 While I haven't been able to actually use it as computer during my brief time with it, I'll say that the MateBook X Pro does look like a step in the right direction. It's quite easy to hold and operate with one hand (it weighs 1.33kg), and that screen is just amazing.