The Amazon Echo is a handy smart home device, but what if I told you it can do more than just turn on your lights and play music? Did you know you can turn your Echo into a motion sensor? Well, you can, and it's easy to do. Here's what you need to know.
The Amazon Echo is great for voice commands, but you might not realize that it also has ultrasound sensors built into it, allowing the device to detect when someone walks into the room. This is handy for turning on lights automatically when you enter a room, but it's also pretty handy for making your Echo device a security motion sensor.
To turn your Amazon Echo into a motion sensor, you will need to open up the Alexa app. From here, tap on Devices, the Amazon Echo you want to use, and then tap Status and look for the Ultrasound Motion Detection setting and ensure it is capable and turned on. If you have an older Echo device, it might not have the ultrasound sensors, and you'll need to upgrade to something like the Echo Dot 5 to take advantage of this neat little hack.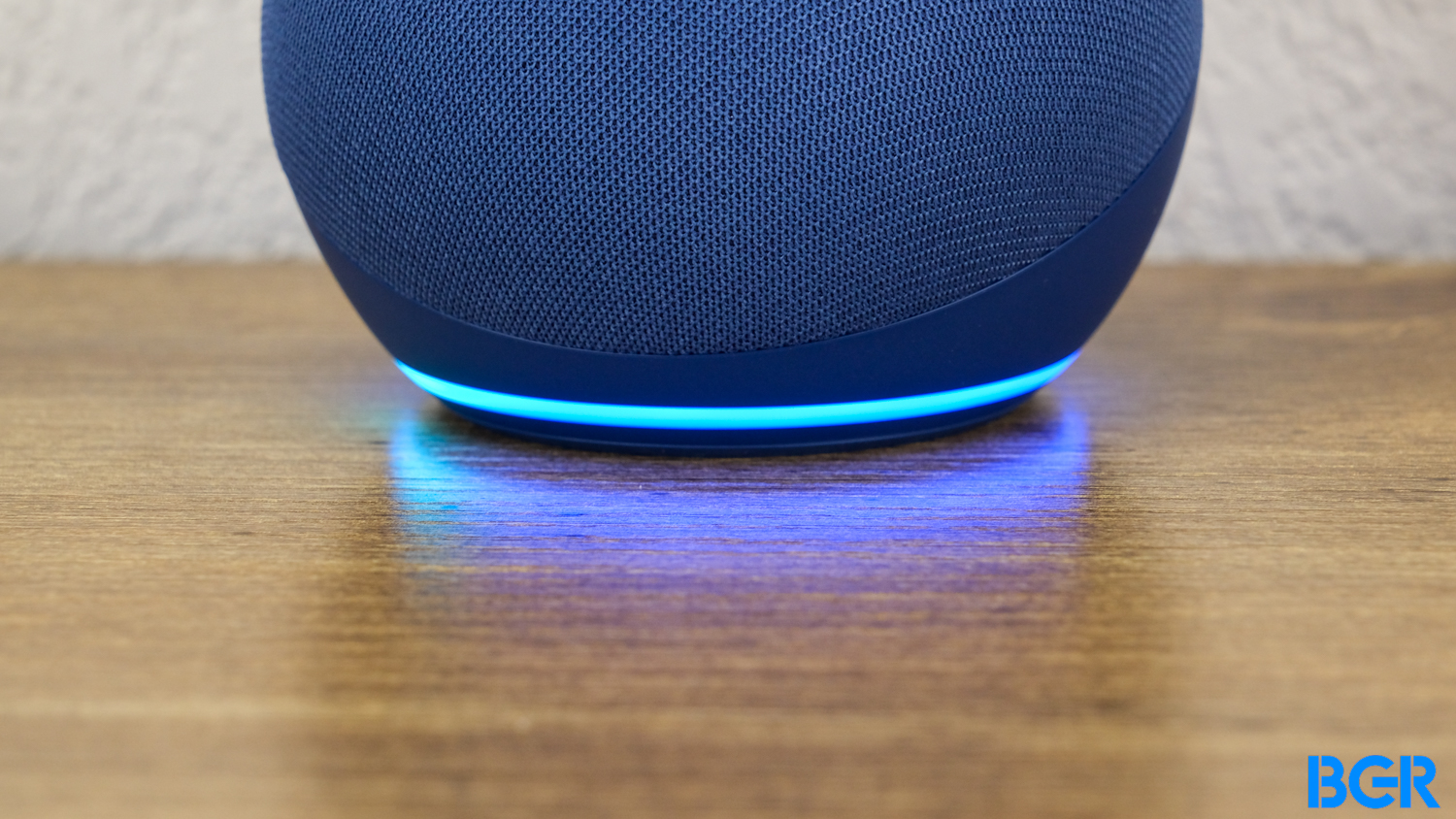 Once that setting is on, tap More, then Routines, and then Create Routine. You'll have to give your Routine a name, something like "intruder alert" will do the trick, though it might be a bit on the nose. Once the Routine is named, tap Next, select When this happens, Smart Home, and then the Echo device you plan to use as a motion sensor.
From here, you're going to need to enable people detection. To do that, select Occupancy under the Echo device's settings, then select the People are detected option from the list. Tap Next and then add the times and days you want this routine to run. This is handy if you only want it active when working in your office or at night, etc.
After selecting the days and times, tap Add action, select Announcement, and type out your announcement in the text field that appears. This is what your Alexa will say when it detects someone in the room during the period that you set up. Now, you can tap Next and finish the setup. Whenever someone walks in the room during the set times, the announcement will go off, alerting the occupants that they are being watched.
You can also take things a step further and add push notifications, alerting you on your device anytime the Echo motion sensor is triggered.