Google is the biggest website in the world and where many people start browsing the internet. But until recently, Google's internet search engine never had the ability to protect your privacy by actually letting you remove personal info from Google Search results.
Thankfully, Google took steps to correct the problem by letting users submit removal requests for personal information. It's not just your phone number or email that Google will try to hide from the internet. Google's Results about you feature also handles very sensitive content, like revenge porn.
Below, I'll show you how to remove your personal data from Google Search results.
What you need to know
Before we start, I need to remind you that Google's Results about you feature is still in beta, and only works in the US for search results in English.
More important is the fact that Google won't remove the information you want to stop from appearing in Search from the internet. Your email address, phone number, and personal images will be available on the websites that publish them. What Google does is stop showing those results about you in Search results.
That's assuming that Google accepts your data removal requests. It might not honor all of them, so that's another thing to be aware of.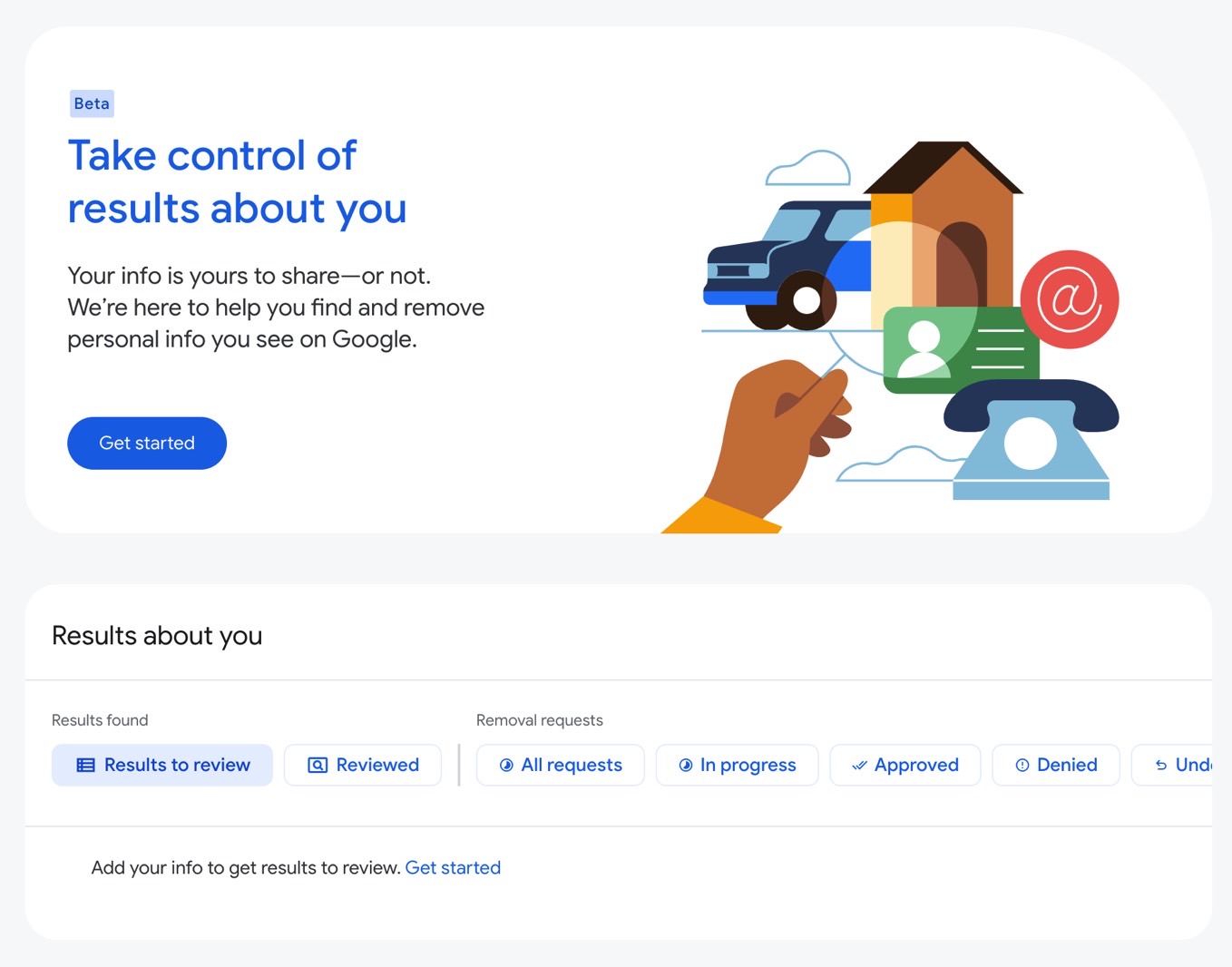 Create a Google account
The first thing you need to do to take advantage of Google Search's Results about you feature is to create a Google account. Most of you likely already have one, but this step is a prerequisite for the search removal process to begin. You can start the process at this link.
If you have a Gmail address, you already have a Google account. There's nothing else you need to do. Therefore, the easiest way to sign up for a Google account is to sign up for Gmail. Also, if you own an Android phone, you likely have a Google account. You'd need one to get content from the Google Play store.
How to remove personal information from Google Search on the web
Once that's done, you have two ways of starting the Search results removal process. You can do it online in an internet browser or the Google app on iPhone or Android.
If you chose the browser route, go to the Results about you section of your account by clicking this link. Again, you'll need to be logged into your account for it to work.
Tap the Get Started button and fill in the form that appears after a couple of information screens from Google.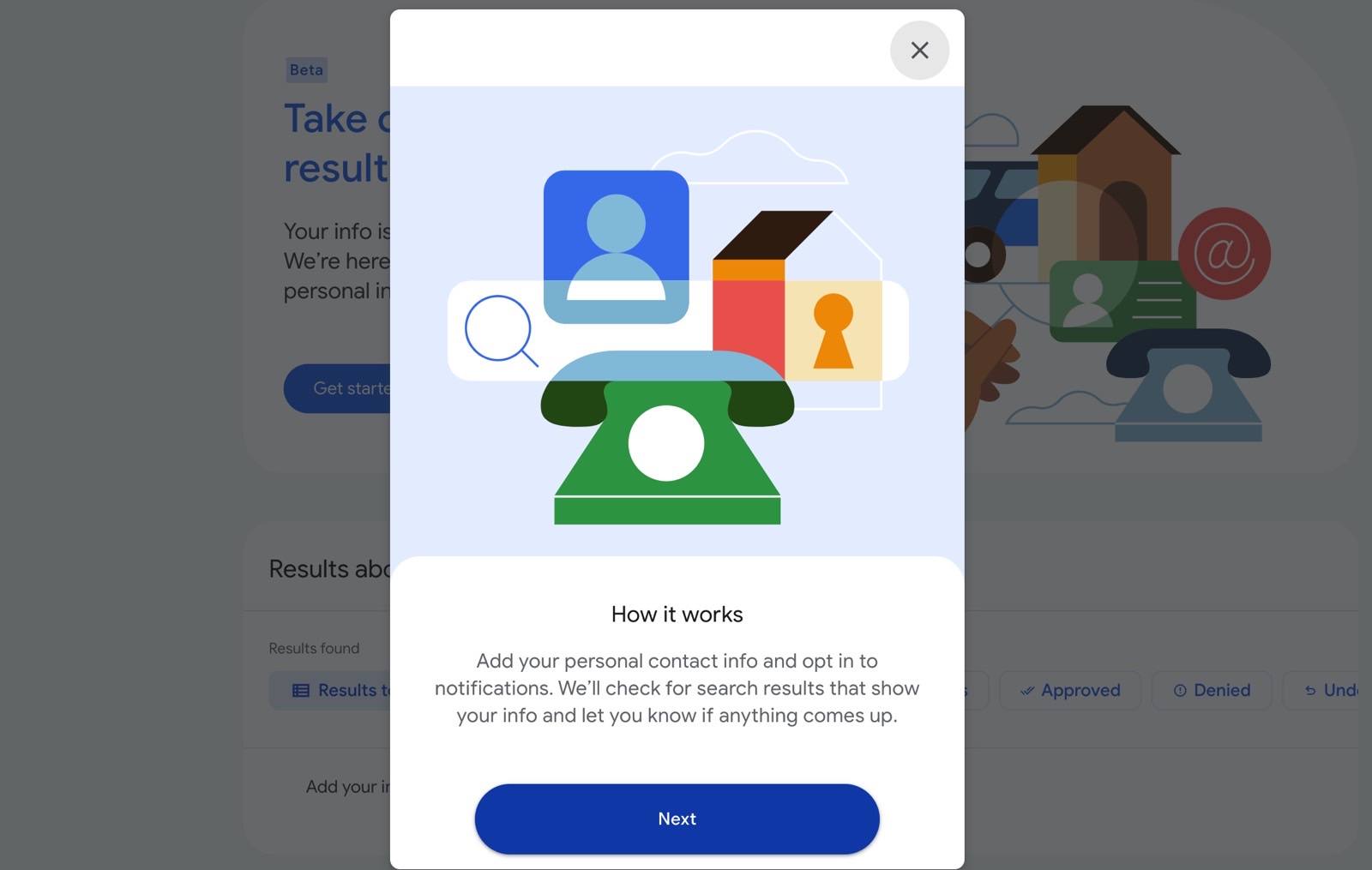 You'll need to give Google your full name, address, phone number, and email. Once that's done, Google's Results about you service will automatically search for your personal data online.
The service will surface links automatically, saving them in a Results to review tab. That's where the removal requests will start.
Google will then monitor the web for your personal data and warn you when it appears online.
The company does say in the FAQ section that it won't use any of the information in the form to personalize your experience across Google products. That's a great privacy feature here, as Google won't use personal information to build up the profile it has on you for ad purposes.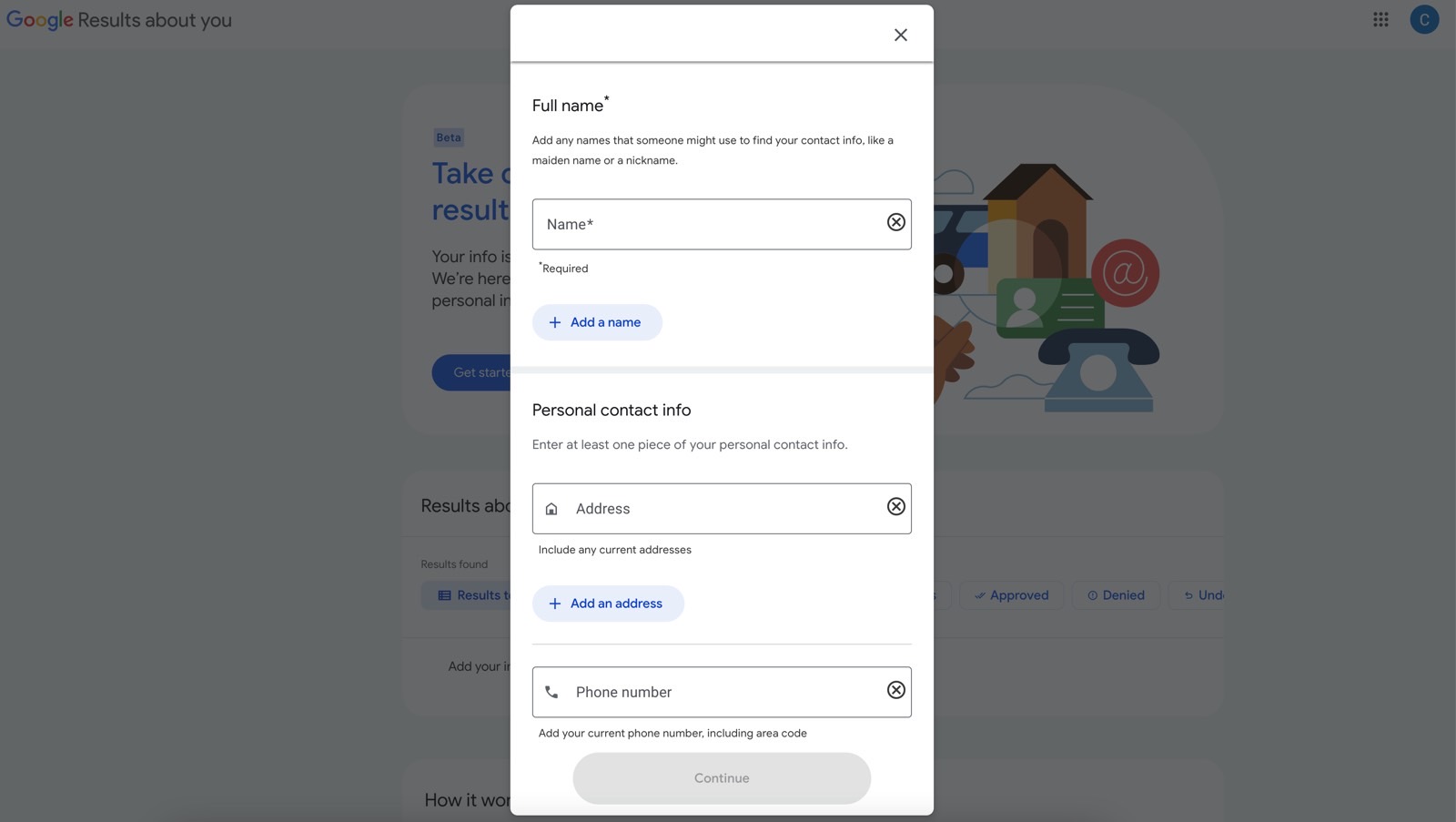 Finally, if you need to remove personal data from Google Search results that does not qualify as personal information, you need to go to at this link.
How to remove personal information from Google Search on Android and iPhone
Most people rely on smartphones for all their computing needs, so you might want to start your personal info removal quest from there. Just go to the Google app, tap on your profile icon, and look for the new Results about you option.
As you can see in the animation, the process is similar to the web procedure. You'll still have to fill in a form with your personal data, and then wait for Google to check the web for instances showing any of your data points.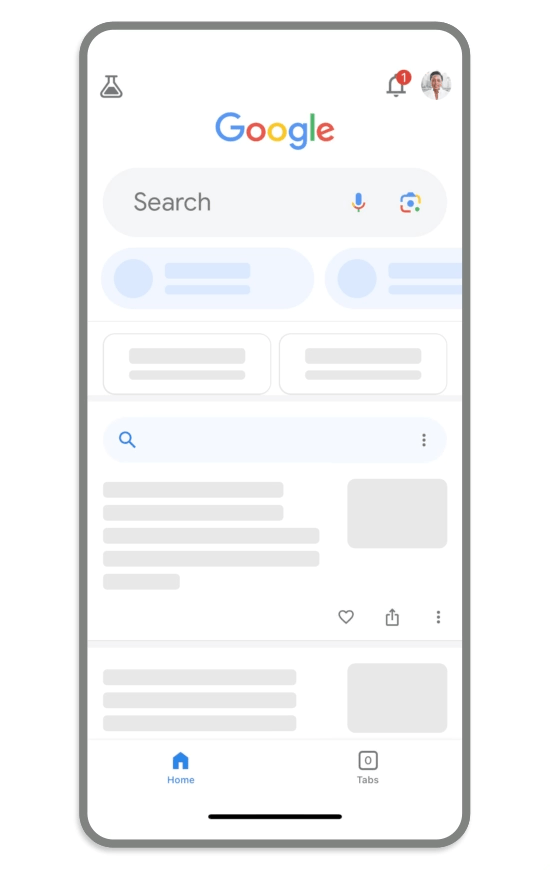 Like before, you'll see the pages where the information shows up, and you'l be able to ask Google to remove the Search results.
No matter the route you take, remember the limitations. The information will not disappear from the web just because Google Search doesn't link to it on its results pages. For that to happen, you'll have to contact the website owner directly.