We've been looking at ChatGPT productivity hacks for the better part of the year as people have found various ways to use generative AI to improve productivity. These tricks mostly concern the workplace, which is the first place we consider when hearing about productivity. But you can use ChatGPT to enhance your productivity outside of the office for the one inescapable routine that always comes up in conversation: What do you want to eat?
Yes, ChatGPT can become your own personal sous-chef. It can help you decide what to eat based on your needs and medical conditions. ChatGPT can help you vary recipes, come up with new ones, and improve the quality of your next meal. It can also help generate shopping lists for specific recipes or come up with meal ideas based on what you have in your fridge and pantry.
When you think about it, planning on what to eat, where to go out, and when to cook takes a lot of your already busy day. And it can lead to bad (read: unhealthy) decisions that can become habits. Just because you're too tired or don't feel like being productive when dealing with these key parts of your day.
But being productive at work isn't possible without energy. You need food for that energy and all the chores that come with it. So better start being productive when dealing with food.
Come up with healthy meal plans
I've been using ChatGPT to find the proper running shoes, so I reduce the risk of certain injuries, increase overall comfort, and speed up my personal best. I've also used ChatGPT to develop a training plan to run half-marathons again. I bring these up as they're key details to what I'm about to tell you next.
I used ChatGPT to create a varied, nutritious, 7-day meal plan to complement my half-marathon training program. Then, I tweaked that plan to ensure my calorie intake went up as I increased my weekly mileage.
Also, I'm not running to lose weight. I did that during the pandemic by eating healthier home-cooked meals. I now want to keep my current weight, maybe even increase it slightly, all without compromising my training plan.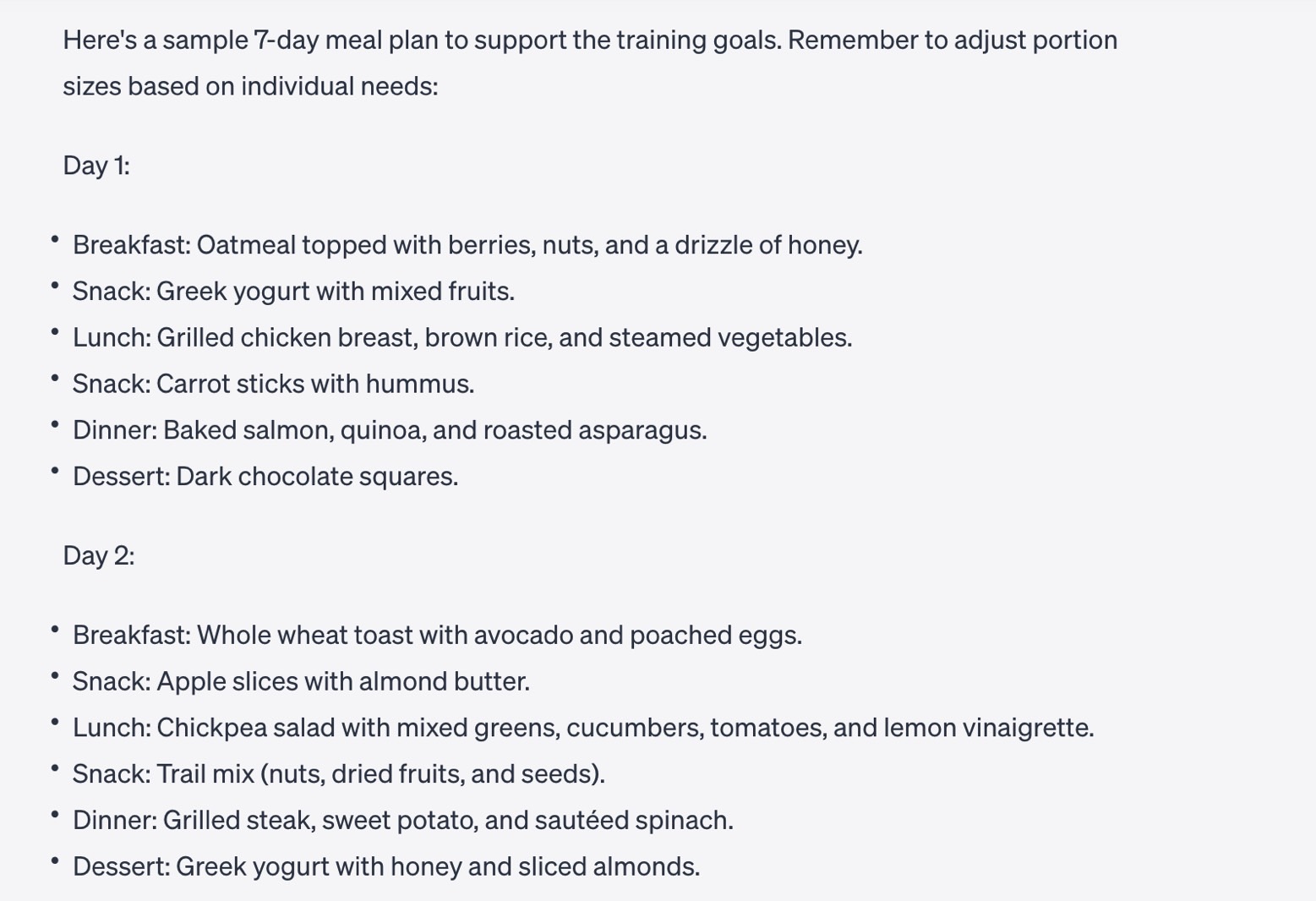 I could have read blogs and watched YouTube in order to come up with meal plans like the ones ChatGPT offered. And I could have checked in with an expert. But ChatGPT provides adequate results instantly. I can further tweak them to meet my needs later on.
That's just an example. You don't need to run a marathon to use ChatGPT as your personal food assistant. And since it can save you so much time, you absolutely should be using ChatGPT in the kitchen. You'll find a few quick ideas for how to integrate the chatbot below.
Ask ChatGPT for new recipes
You're tired of eating the same food over and over. I get it. That's where ChatGPT comes in. Ask the chatbot for new recipes and detailed cooking techniques. Not only will it provide them, but it will also teach you how to prepare meals.
Tell ChatGPT to generate shopping lists
You can also have the bot generate shopping lists based on a recipe. Maybe you asked for a gluten-free Italian pasta recipe and need all the ingredients. If you're paying for ChatGPT Plus, you can integrate it with Instacart and do your shopping faster.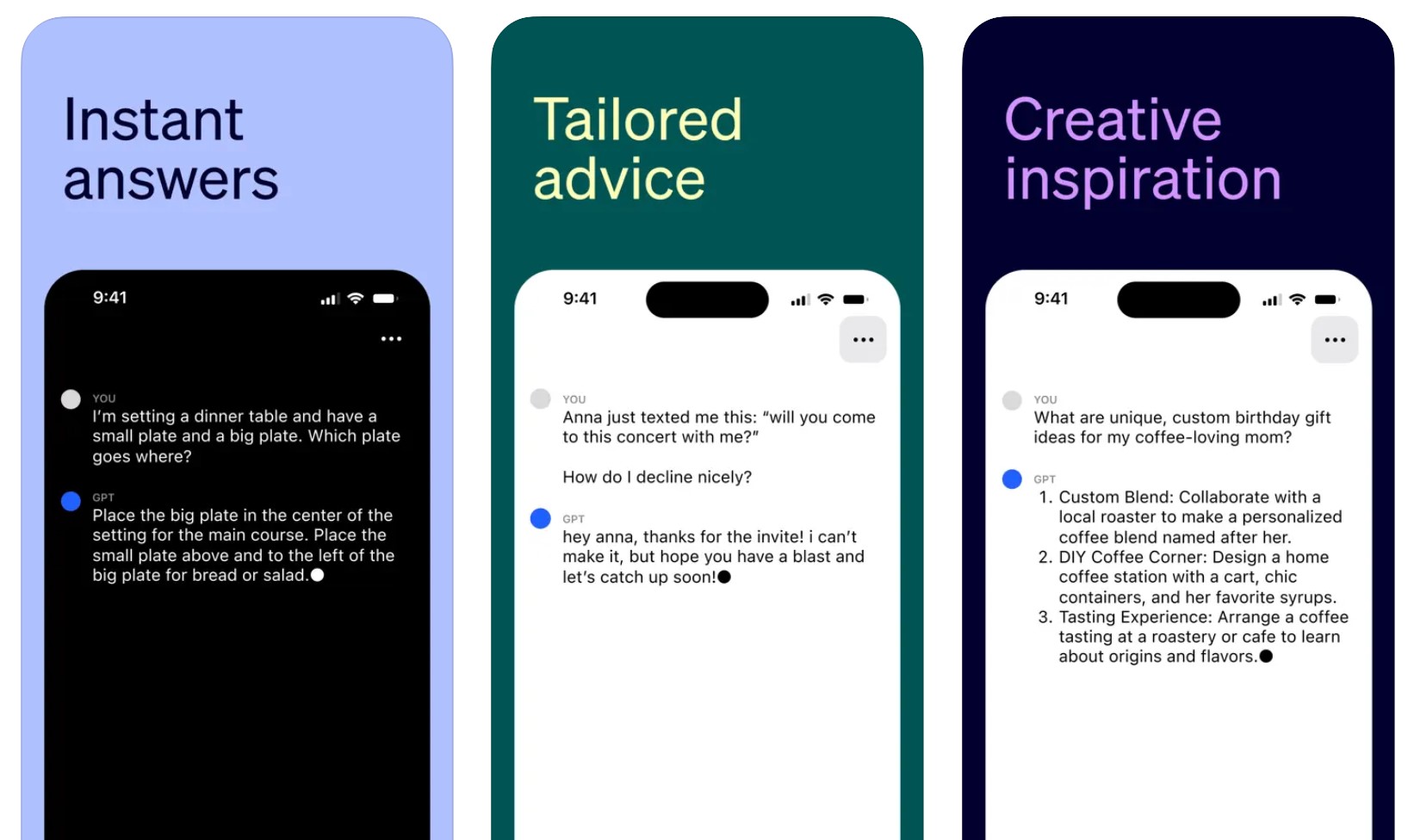 Get food suggestions for medical conditions
I said I wanted a healthy, balanced diet when instructing ChatGPT to devise a meal plan for my training program. I could have told it if I had suffered from certain medical issues, like food allergies, problems with gluten or lactose, or whether I was diabetic.
Unlike using a regular online search engine, ChatGPT will offer a specific answer tailored just for you. And if you forgot to tell the chatbot that you have diabetes, you can just write another prompt. ChatGPT will modify the suggestions accordingly.
Cook with what you already have
You can use ChatGPT for new recipe inspiration and then go shopping for the ingredients list it generates. Since this is all about improving your food-making productivity, you can use the mobile ChatGPT app on iPhone or Android to ask for shopping lists and get your groceries done on your way home.
You can also tell ChatGPT what ingredients you already have at your disposal at home and instruct it to offer you recipe suggestions based on those ingredients: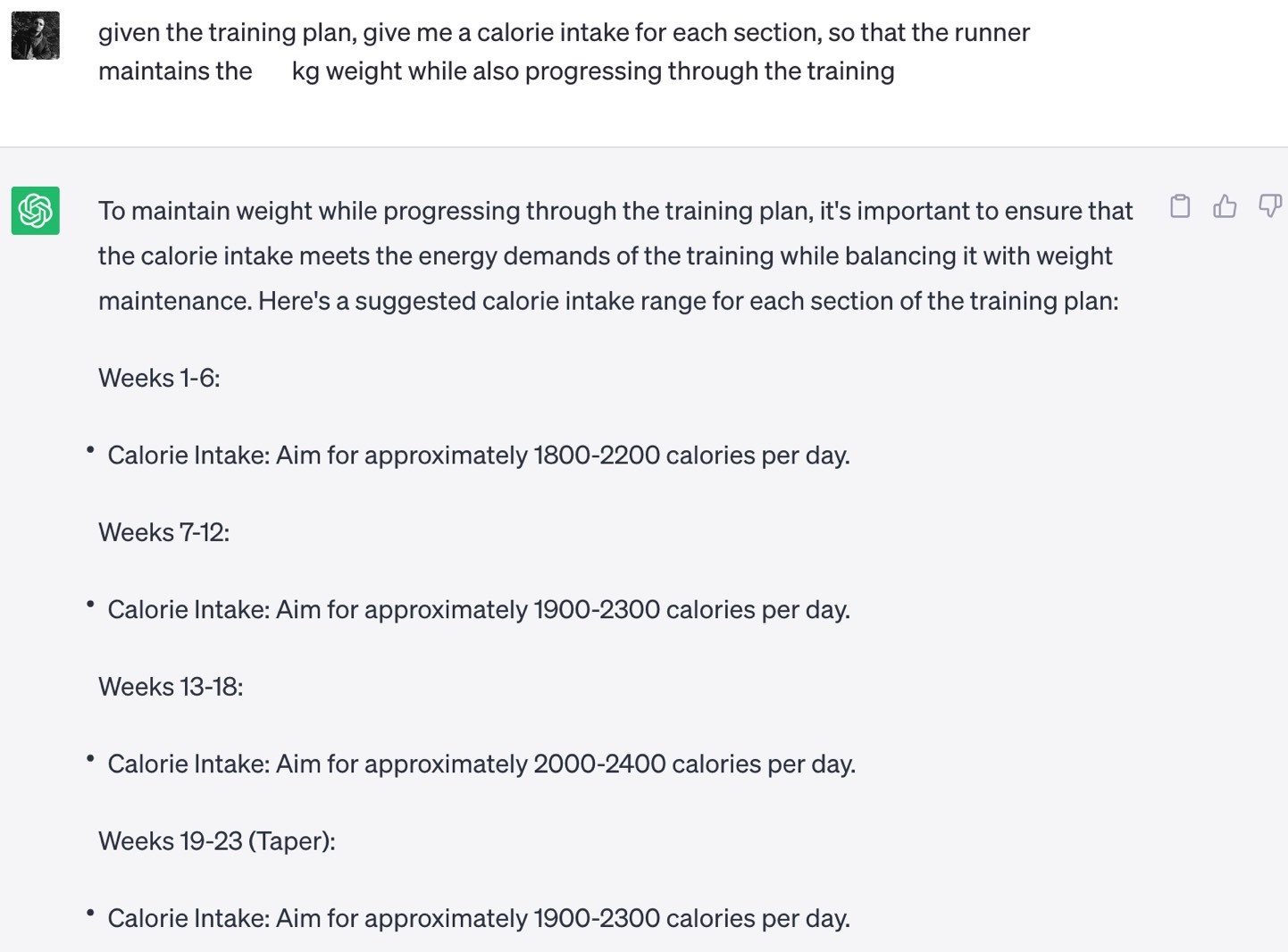 Plan a menu for special events
ChatGPT can also help you plan multi-course menus for special events. Just tell the chatbot what your needs are. You can specify as many details as you want to improve your menu. The more, the better the results will be.
Inform ChatGPT about the number of guests, the number of courses, and calorie counts. Also, mention health conditions for people attending so your recipes avoid known allergens.
Your special events could start standing out as you come up with new ideas from occasion to occasion. Well, ChatGPT will come up with those ideas for you. And the more you use ChatGPT to plan meals for regular days, the easier it'll be to get a special event plan going.
For example, planning a meal for a birthday party with ten guests and three courses would also involve plenty of shopping. And ChatGPT would generate the food ideas and the shopping list for it all at once. Complete with the correct quantities and budget.
Or maybe you want a more efficient way to cook dozens of dozens of cookies for the entire school. ChatGPT might assist with that.
Find new restaurants in your area
You can use generative AI bots like ChatGPT for going out. You don't have to be cooking all your meals. Just instruct the bot to find restaurants in your area that meet your needs. Again, be sure you list your preferences and medical conditions.
Even if ChatGPT isn't connected to the live internet, it still has an idea of what was available in your neighborhood when it went through its training. It can still come up with restaurants that are open today. Or use ChatGPT Plus, Bing Chat, and Google Bard for this aspect.
Next time you want to eat out, and you just don't know what you'd go for, let generative AI help.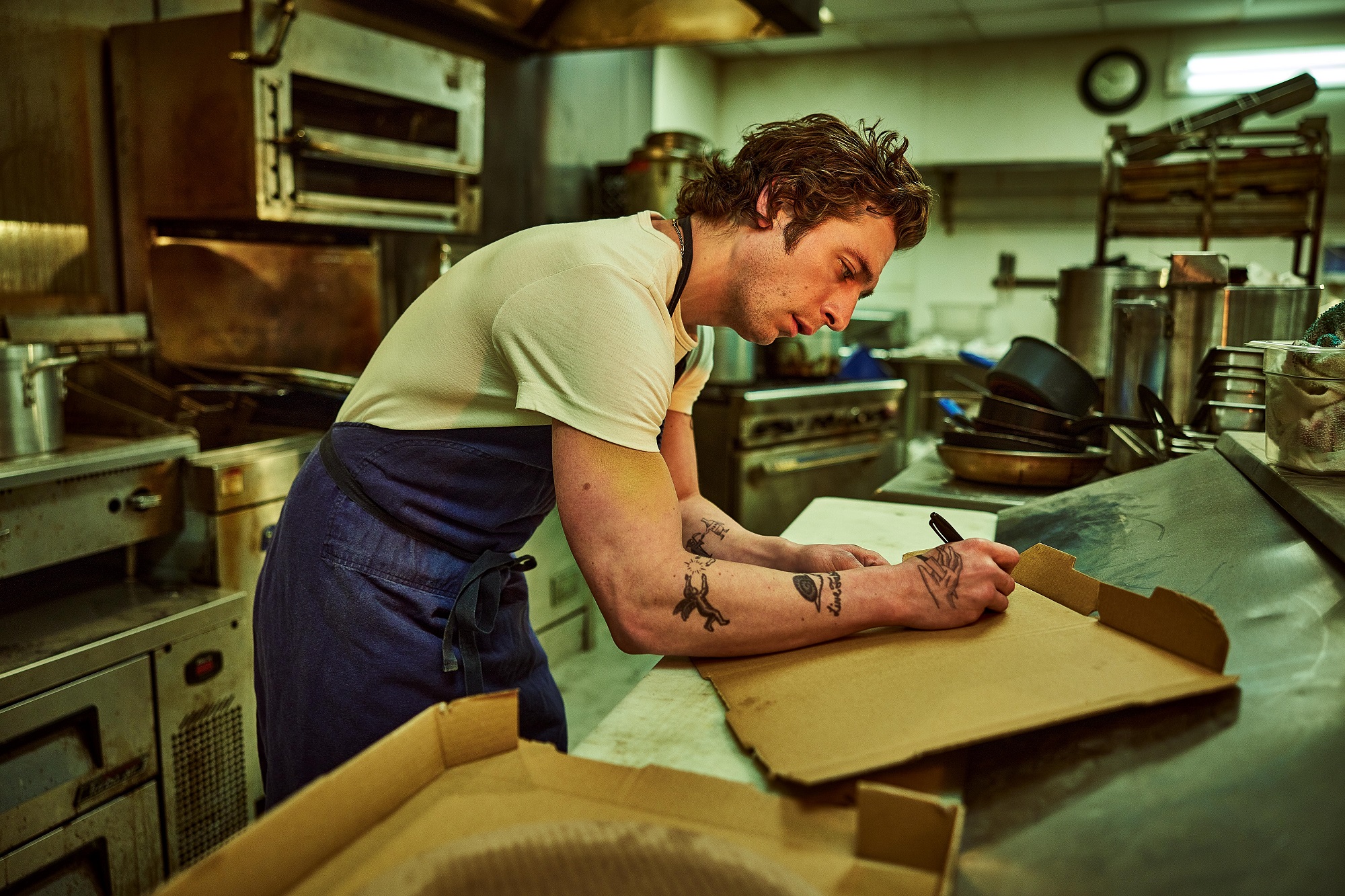 Have fun cooking
You might be passionate about cooking, and that might mean you're always looking for cooking content online. Whether it's TV shows and movies related to cooking, new books, or YouTubers you might be following, generative AI can help. You don't necessarily need ChatGPT for this step, as it won't have the latest information, not being connected to the web and all. But Bing Chat And Google Bard might help.
Speaking of cooking fun, The Bear isn't technically a cooking show. But it would fit one's passion for cooking. And, unlike Carmy (Jeremy Allen White) in the screenshot above, you should be using ChatGPT to help out with your cooking plans, not a pizza box.
How is that productive?
What you get out of all this is more time for you. ChatGPT can be your assistant for everything related to food except for actually cooking it. You can be more efficient when planning, shopping, and executing the cooking. In turn, you'll have more time for doing what you want while hopefully enjoying better, healthier, more varied food.
You'll also get better in the kitchen the more you execute those recipes ChatGPT comes up with. And you might expand your horizons when it comes to dining out. Not to mention impressing the in-laws with your home-cooked meals or restaurant choices the next time they visit.