Every major car maker is fully invested in electric vehicles and even though dealerships are still packed with gas guzzlers, they likely won't be for all that much longer. Electric vehicles have always been a futuristic idea, and most auto brands have offered up concept designs that make them look more like spaceships than anything else. For its new Urban EV city cruiser, Honda went in a completely different direction, and the result is a perfect marriage of retro design and future proof technology.
The Urban EV Concept you see here was unveiled at the Frankfurt Motor Show this week. It's a simple, stylish coupe with a boxy body, big wheels, and a stout stance that somehow makes the car both cute and intimidating at the same time.
Inside, a "floating" dashboard with a wrap-around display grabs your attention. The screen extends onto the doors, acting as rear-view displays thanks to side-mounted cameras (there are no side mirrors) and both the dash and doors feature wood accents. Up to four occupants find their place on two bench-style seats that looks more like a modern couch than anything you'd expect to find inside a car.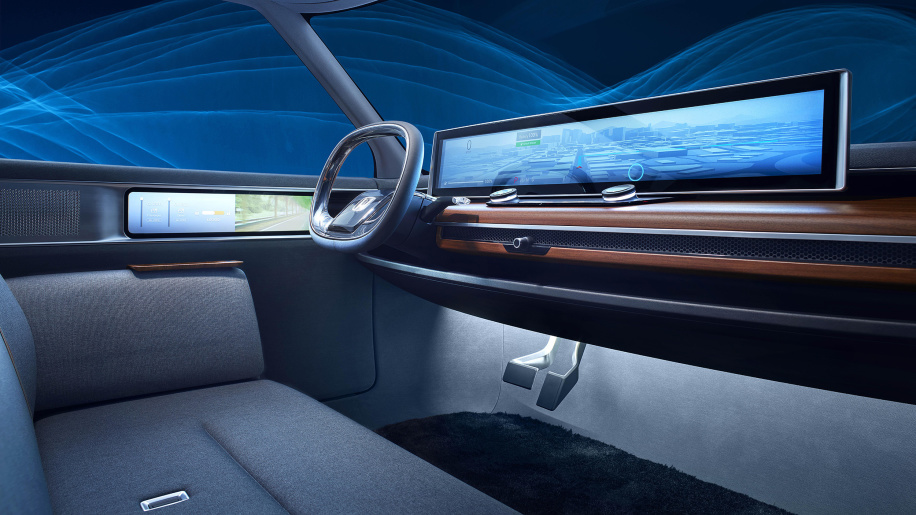 And, unlike many all-electric concepts we see these days, Honda is already committing to putting these on the road. The company announced its intention to have the Urban EV launched (at least in Europe) by 2019. It's part of the company's "Electric Vision" strategy, which is a fancy way of saying that Honda — like the rest of the automotive world — knows that gas is on its way out, and wants to have a reliable, affordable electric platform on which to continue to build its fleet of highly sought after cars. If they all look as good as the Urban EV, they're more than welcome.