Following Apple's WWDC keynote on Monday, Apple CEO Tim Cook sat down with Bloomberg for an interview that touched on a number of varying topics, including his thoughts on augmented reality and Donald Trump. Before getting to that, though, it's worth highlighting Cook's remarks on the HomePod, an entirely new product category for Apple. Designed to deliver a superior audio experience, the HomePod — despite its clunky name — could very well prove to be a sleeper hit for Apple once it hits store shelves later this year.
When asked directly why a user should by the HomePod over a competing device like the Amazon Echo, Cook responded:
What we tried to do is deliver something that is a breakthrough speaker first. And so, music is deep in our DNA, dating back from iTunes and iPod. And so we wanted something that sounded unbelievable. I think when people listen to it, they are going to be shocked over the quality of the sound, and of course it does a lot of other things. But we wanted a really high quality audio experience as well.
As it stands now, it seems as if Apple is positioning the HomePod as an amazing speaker system first and foremost, in stark contrast to devices like Google Home and the Amazon Echo which tend to be positioned as intelligent voice assistants that just so happen to come with speakers.
And say what you will about the HomePod name itself, or whether or not a superior audio experience will even be able to lure buyers away from the more wallet-friendly Echo and Google Home, it's hard not to marvel at the engineering resources Apple poured into its forthcoming smart speaker.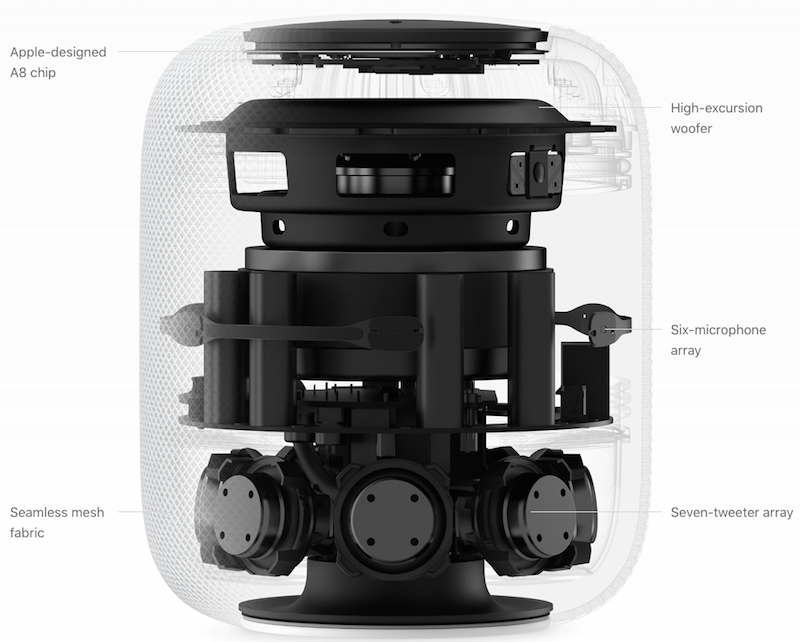 While Cook was characteristically coy about what else Apple's HomePod will bring to the table, word is that the preview we saw yesterday is just a small taste of what the final product's full feature set is going to be. Indeed, Apple told some WWDC attendees that there's a lot more to look forward to.
Also note, Apple told us the HomePods was truly a brief sneak peek. It will do a lot more than what they shared.

— Ben Bajarin (@BenBajarin) June 6, 2017
Also of note is that Tim Cook once again spoke glowingly about the potential of augmented reality.
"The area I'm personally excited about is AR," Cook explained. "This is profound. As we get the developer release out we'll be the largest AR platform in the world."
Indeed, it's not exactly a well-kept secret that Apple's upcoming iPhone 8 will feature wide-ranging support for augmented reality features.
A brief excerpt of Cook's interview can be seen below.