Google's big Pixel 3 event in New York City is finally behind us and now that the dust has settled we can safely say that nothing terribly surprising happened at Tuesday's press conference. This shouldn't really shock anyone considering how long ago Google's announcements began leaking. The company's hardware plans for Fall 2018 have pretty much been common knowledge for months now. In fact, the Pixel 3 XL has already been reviewed by a number of bloggers and YouTube vloggers in Eastern Europe, where a shipment of prototype handsets was allegedly stolen and sold on the black market. Beyond the Pixel 3 and Pixel 3 XL, we also saw plenty of leaks covering other new Google hardware devices set to be released ahead of the holidays this year.
Of course, just because there weren't any huge surprises doesn't mean there was no excitement at today's show. Google unveiled tons of new hardware on top of the Pixel 3 and Pixel 3 XL smartphones that headlined the show. I spent some time with all of the new gadgets Google showed off on Tuesday and in this post, you'll find hands-on previews and impressions of the new devices Google unveiled at today's big event.
Pixel 3 and Pixel 3 XL

The details have indeed been leaking for months but as is always the case, a complete picture can't be painted until we get our hands on the phones ourselves. And now that I've spent some time with Google's third-generation Pixel phones, I can safely say that they're the company's most impressive handsets to date.
Google's new Pixel 3 XL is the star of the show this year, featuring an almost-modern design that's as close as Google has come so far to an "all-screen" design. I say almost-modern because the phone still has a gigantic chin bezel beneath the display that many other smartphone makers have already managed to minimize. It's quite prominent on the Pixel 3 XL though, and the iPhone X-style notch at the top of the display is the biggest I've seen.
The smaller Pixel 3, on the other hand, features a design that is far more dated. It has large bezels above and below the display, as we all expected. The good news, however, is that both phones have fantastic build quality that puts them on par with the rest of 2018's top flagship smartphones. The Pixel 3 and Pixel 3 XL also feature specs that are on par with other early-2018 smartphones. Highlights include a Qualcomm Snapdragon 845 processor, 6GB of RAM, 64GB or 128GB of flash storage, a 12-megapixel rear camera, fast wireless charging support, and Android 9.0 Pie.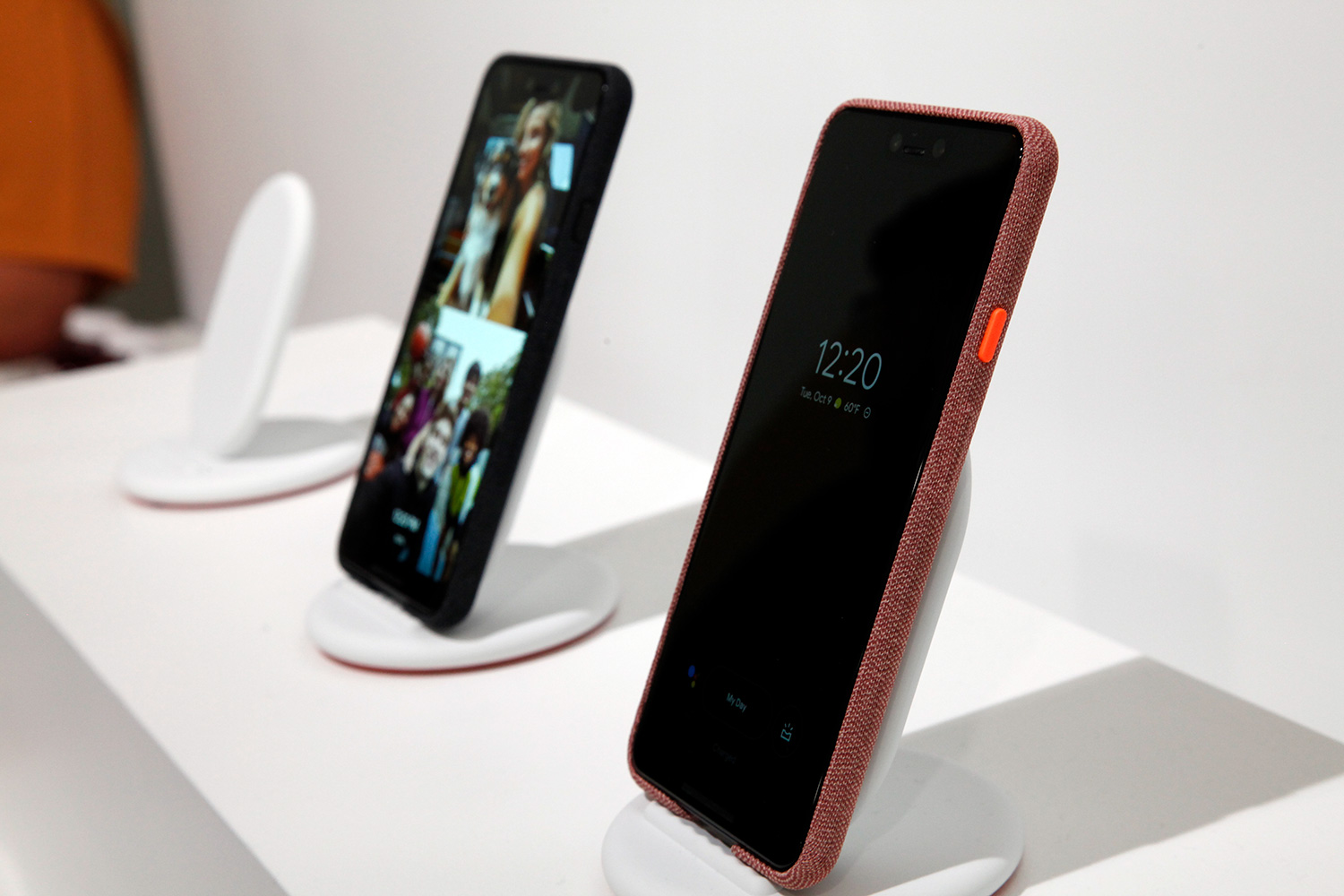 The smaller Pixel 3 smartphone has a 5.5-inch screen while the larger model sports a 6.3-inch screen and a larger battery. Both models have a dual-lens 8-megapixel selfie camera that captures 184% more width than traditional front-facing cameras. Both models also have glass backs to allow wireless charging to work, but they have a matte finish that feels great to the touch. It also appears to resist fingerprints and smudges much better than other glass phones on the market.
Google is obviously a software company first and foremost, so software plays a huge role in the Pixel 3 and Pixel 3 XL experience. In line with 2018's trendiest buzzwords, Google's new Android 9.0 Pie software experience on the Pixel 3 and Pixel 3 XL is all about AI and machine learning. One feature that's particularly awesome is called "Top Shot," and it continuously captures frames before and after you snap a photo. If your timing wasn't perfect and your picture comes out blurry or at an odd time when someone's eyes might be closed, for example, Google's software will automatically find the best frame.
The new Pixel 3 phones come in three colors include black, white, and "not pink." The Pixel 3 starts at $799, while the Pixel 3 XL will start at $899 with 64GB of storage. Both new phones are available for preorder beginning today and will be released on October 18th from Verizon and directly from Google. The company's wireless charging stand will cost $79, though any standard Qi wireless charger will work with Google's new Pixel 3 phones.
Pixel Slate
Google's follow-up to the beloved Pixelbook chromebook is the new Pixel Slate.
The new Chrome OS powered device features a hybrid design that lets you use it as either a tablet or a laptop. The design is thin and light, and it feels great in the hand. The display is gorgeous, with pixel density of 293 ppi for one of the best display experiences in the tablet category.
Dual front-facing speakers deliver stereo sound that is projected forward instead of sideways or towards the ground. It has 8-megapixel front and rear-facing cameras, and both lenses are wide-angle lenses. The Chrome OS UI is optimized for a tablet form factor, but it still gives you a full desktop Chrome experience. Split screen is supported as well for multitasking, and there's deep Google Assistant integration as well, of course.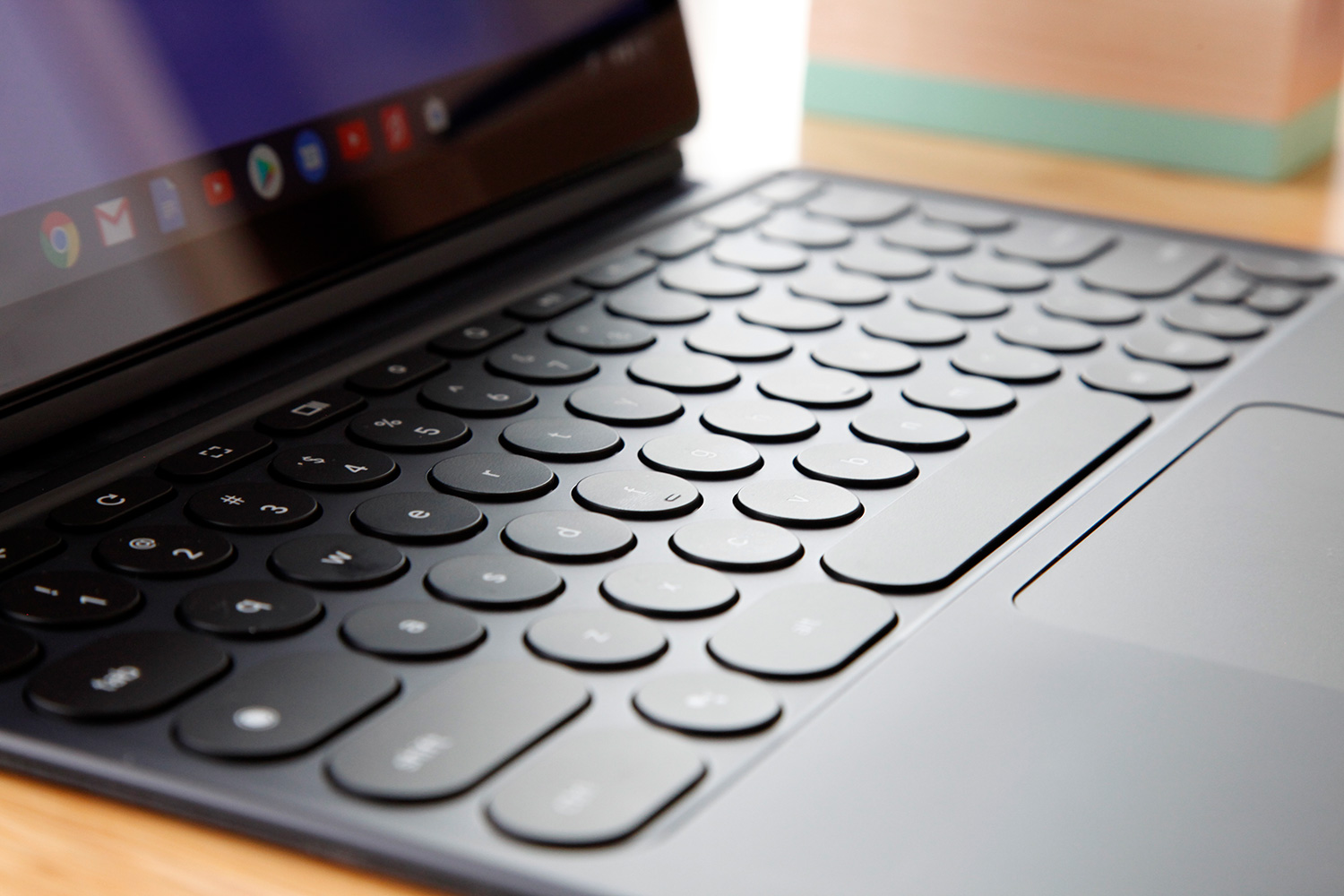 The Pixel Slate Keyboard is an attachment that turns the device into a laptop. It features a backlit keyboard and trackpad that are similar in design to the keyboard on the Pixelbook, which is one of the best I've used. The keyboard attachment has no battery to change and there is no pairing process to worry about, which is definitely a nice touch. The design also allows the user to tilt the display to just about any angle.
The Pixel Slate comes with 3 months of YouTube TV for free, and it has a base price of $599. The Pixel Slate Keyboard costs $199, and the compatible Google Pixelbook Pen costs $99. The Pixel Slate and Pixel Slate Keyboard will both be released before the end of the year.
Google Home Hub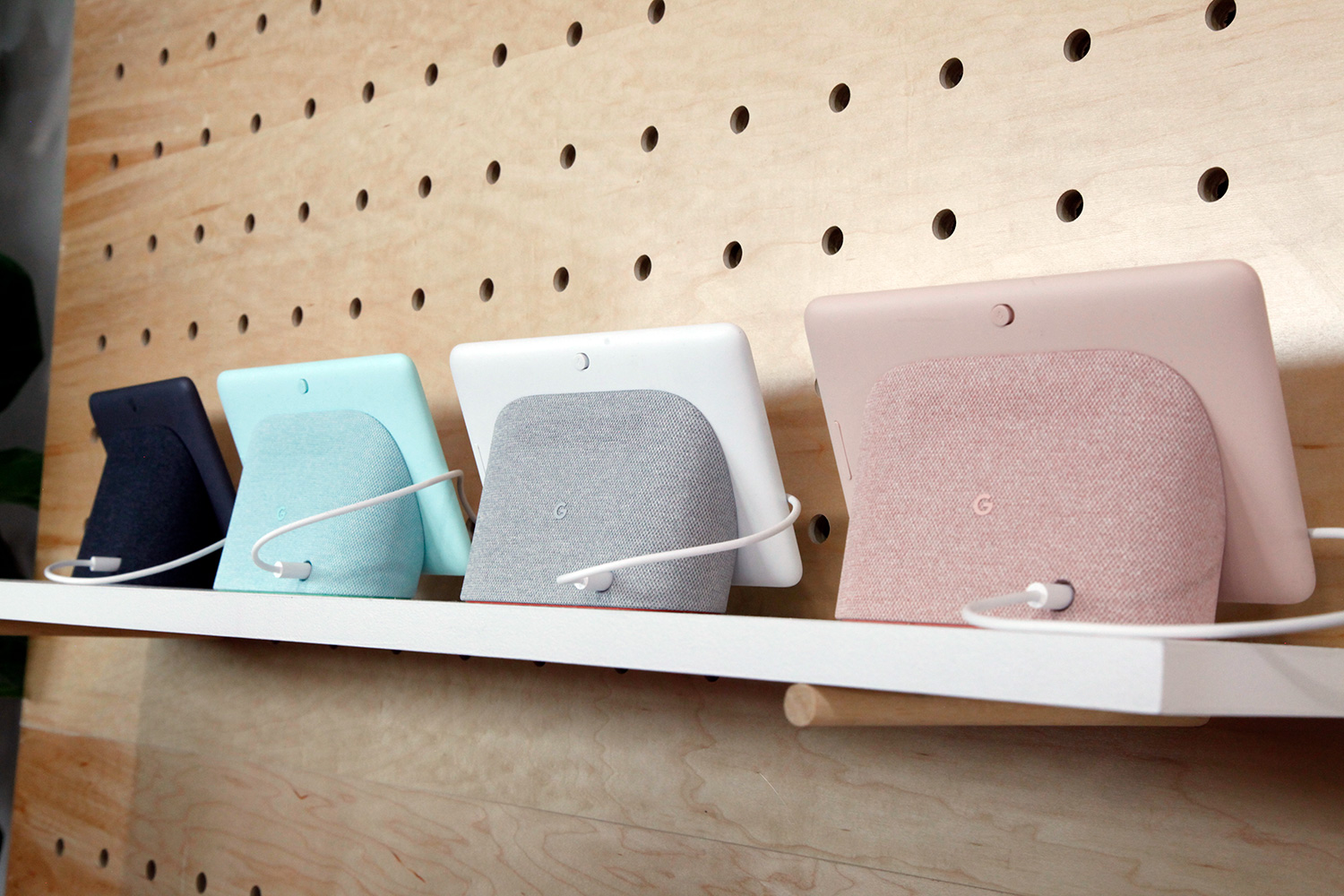 With Google Home Hub, Google has redesigned all of its most popular experiences like Google Photos and YouTube so that they offer ideal experiences both on a screen and when controlled by your voice. Yes, it's basically a Google Home speaker with a display slapped on.
The design is a bit odd, but also sleek. It combines a nice big display with a fabric-covered speaker enclosure that is mostly hidden when viewed from the front. Google Assistant is obviously the star of the show, and the integrations with things like Google Maps and YouTube are pretty great. Google optimized the experiences so that the user can say something like "show me how to make eggs benedict" and Google Assistant will instantly pull up instructive videos on YouTube. As a cool additional bonus, the new Google Home Hub comes with 6 months of YouTube Premium for free if you buy one before the end of the year.
One more important note: the Google Home Hub intentionally does not include a camera so that users are comfortable placing it in private areas of their homes, if they so desire. Apparently the company realizes that the last thing any of us want is a Google device with a potentially always-on camera in our bedrooms.
While the Hub doesn't have a camera, it does integrate with Nest Cams. A cool new feature called "Home View" gives you instant access to all of the Nest Cam feeds in your house. You can also control any other Nest devices such as the Nest Learning Thermostat, and Google's updated Google Home app extends the same capabilities onto your phone.
When the Google Home Hub isn't in use, it becomes a digital picture frame that cycles through predetermined live albums in Google Photos. Blurry photos (and dirty photos) are automatically filtered so they aren't displayed.
Preorders go live today at $149 on the Google Store, and the Google Home Hub will be released on October 22nd.