Hooray, another win for data privacy!
Up until today, people who used the Messages by Google app for texting have been able to turn on RCS, the messaging standard that the company has adopted, to encrypt one-on-one conversations. However, those conversations were not end-to-end encrypted by default, and if you happened to be in a group conversation — even with RCS — your conversation was not encrypted.
Google had promised back at its annual I/O conference that some updates were coming to the Messages app in order to improve some of the features with RCS, and the company is delivering on those promises today. In a blog post, the company announced that RCS conversations in the Messages by Google app will now be end-to-end encrypted by default.
In addition to turning on encryption by default, your group messages will also be fully encrypted as long as you are using RCS.
RCS is the modern industry standard for dynamic and secure messaging. And now, all of your RCS conversations in Messages by Google are end-to-end encrypted, including group chats, which keeps them private between you and the people you're messaging.

To ensure more people benefit from this added security, RCS will now be enabled by default for new and existing users*, unless they've previously turned RCS off in Settings.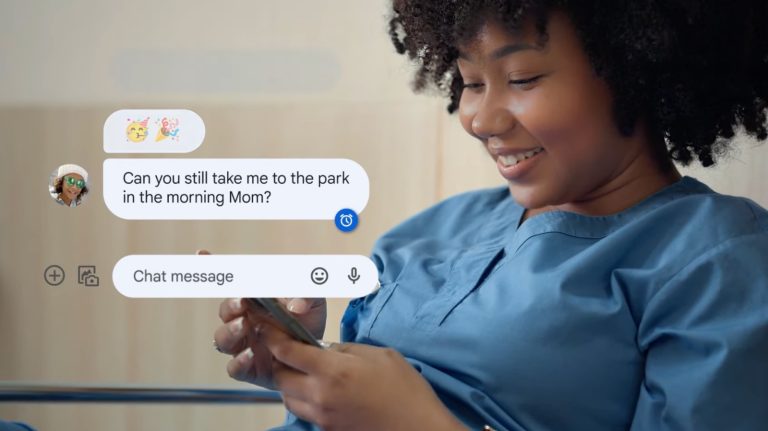 RCS, which Google has been banging the drum on for a while now, offers a number of advantages when compared to SMS or MMS, including end-to-end encryption, images and videos with higher resolution, read receipts, and typing indicators. However, despite the carriers jumping on board the RCS train, there is one major company that still hasn't adopted this technology: Apple.
Even with RCS expanding across Android, Apple has yet to support the standard when someone with an iPhone and someone with an Android phone text each other. Google has been publicly shaming Apple for the lack of RCS support for years with its "get the message" ad campaign but, so far, Apple has yet to jump on board.
Hopefully, Apple will support RCS so we can move on from the blue vs. green bubble battle and all enjoy the same privacy and features, no matter what phone we choose to use.