Google's biggest event of the year is set to kick off just a few hours from now, and it looks like the company might have just gotten the same treatment Apple typically gets ahead of its big events. Fans who follow the rumor mill will recall how there's always one last big leak before Apple kicks off events like WWDC and its iPhone press conferences. Well, now that Google has acquired a huge chunk of HTC's hardware engineering team and increased its focus on in-house hardware just like Apple, it's only fair that Google fans get to enjoy one last big pre-event leak, just like Apple.
The big Google I/O keynote scheduled to begin at 1:00PM ET / 10:00AM PT, and Google is expected to cover a wide range of topics. Artificial intelligence is the biggest trend in tech right now, and we can certainly expect to see Google unveil its new efforts in the space. Google Assistant will undoubtedly play a role, and Wear OS is expected to see a renewed push as well. But a fresh new version of Android P is likely to be among the biggest announcements Google makes at Google I/O 2018 on Tuesday, and most or even all of the biggest changes to the software might have just leaked.
Android remains the most widely used mobile platform in the world, so it makes sense that people are so eager to see all the new features Google plans to add to new updates. The company recently shifted its release pattern when it comes to new versions of Android, offering up an early developer beta early in the year followed by a big update at the annual Google I/O conference. Well, Google I/O 2018 kicks off on Tuesday, so we know there's a new build of Android P set to be unveiled during the company's Google I/O keynote. Now, however, we might also know about the big new features Google added to its updated Android P build.
Android P DP2, which is short for Android P Developer Preview 2, may have somehow found its way into one user's hands ahead of schedule. The Philippines-based user, who goes by the pseudonym Gabriel Bryne on Google+ (which we just found out still exists), posted a series of Android P DP2 screenshots that certainly look real. They were discovered by Android Police, an Android news blog, and they show a number of nifty new features that Google may plan to announce later on Tuesday.
Before we dive it, it's important to note that the Android P DP 2 screenshots posted by Bryne could certainly be fake. It would have taken quite a bit of effort to fabricate such accurate looking screenshots, but people have done far more bizarre things for no good reason. With that out of the way, let's presume this leak is legitimate for the time being and take a look at what Bryne posted.
The leak was split into three separate posts on Google+. In the first post, Bryne simply showed a screenshot of the Android P DP2 update installing on his Pixel phone. According to the screenshot, the update weighs in at a hefty 933.4MB.
In his second post, Bryne shared a number of screenshots. The first is visible above on the right-hand side, and it appears to show the new Android P DP2 build installed on his Pixel phone. That shot was accompanied by a number of additional screenshots showing various different new features in this updated version of Android P. Among them are a new app switcher interface that scrolls through apps horizontally like iOS 11 on Apple's iPhones, and a number of new gestures.
Here's the supposed new app switcher UI in Android P DP2: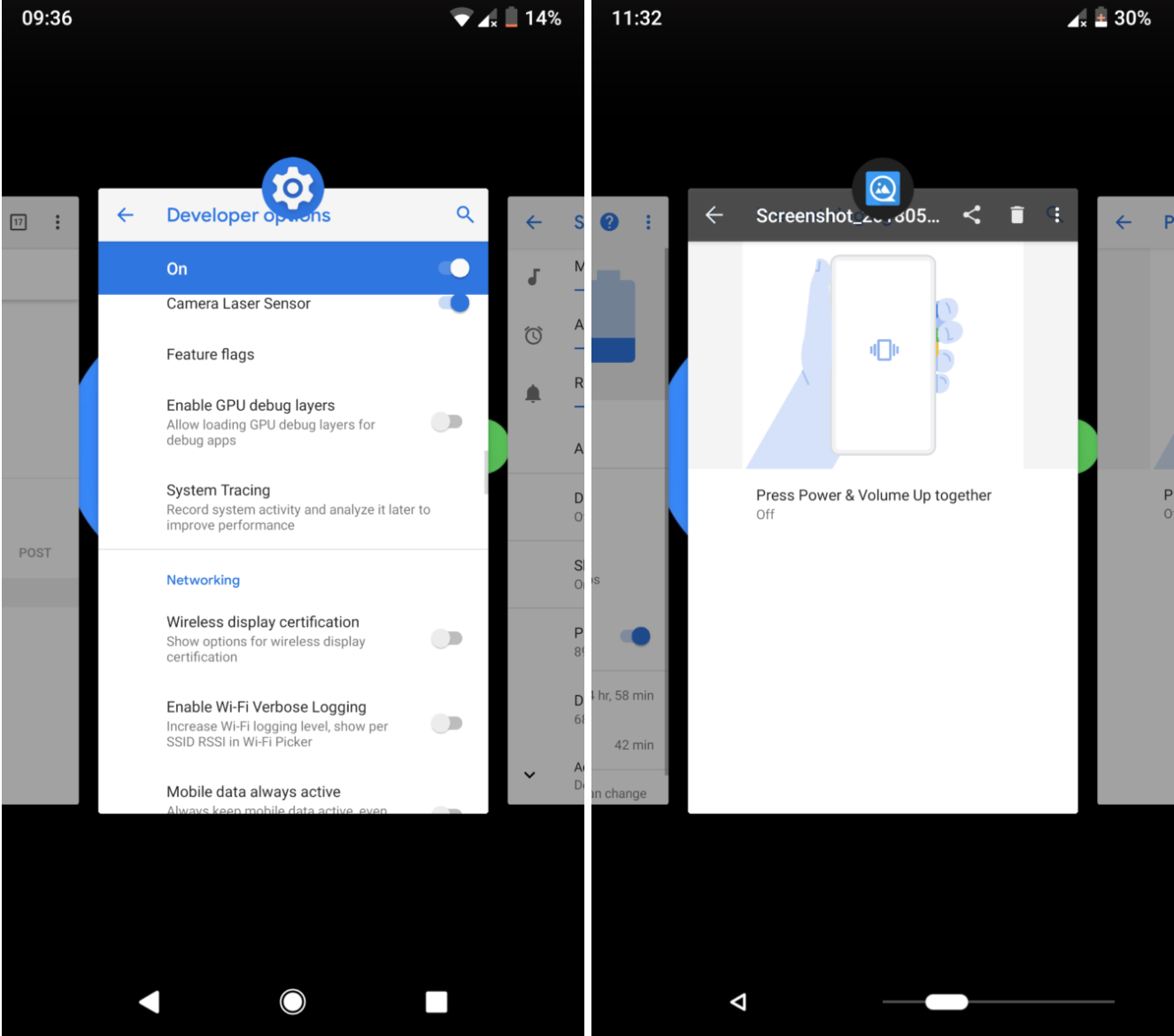 And here are screenshots that apparently show new gestures that will be supported in Android P DP2. Among them are new home button gestures that can apparently be enabled or disabled. The explanation provided in the Android P DP2 UI reads as follows:
"Swipe up on Home Button: To switch apps, swipe up on the Home Button. Swipe up again to see all apps. Works from any screen. You'll no longer have an Overview button on the bottom right of your screen."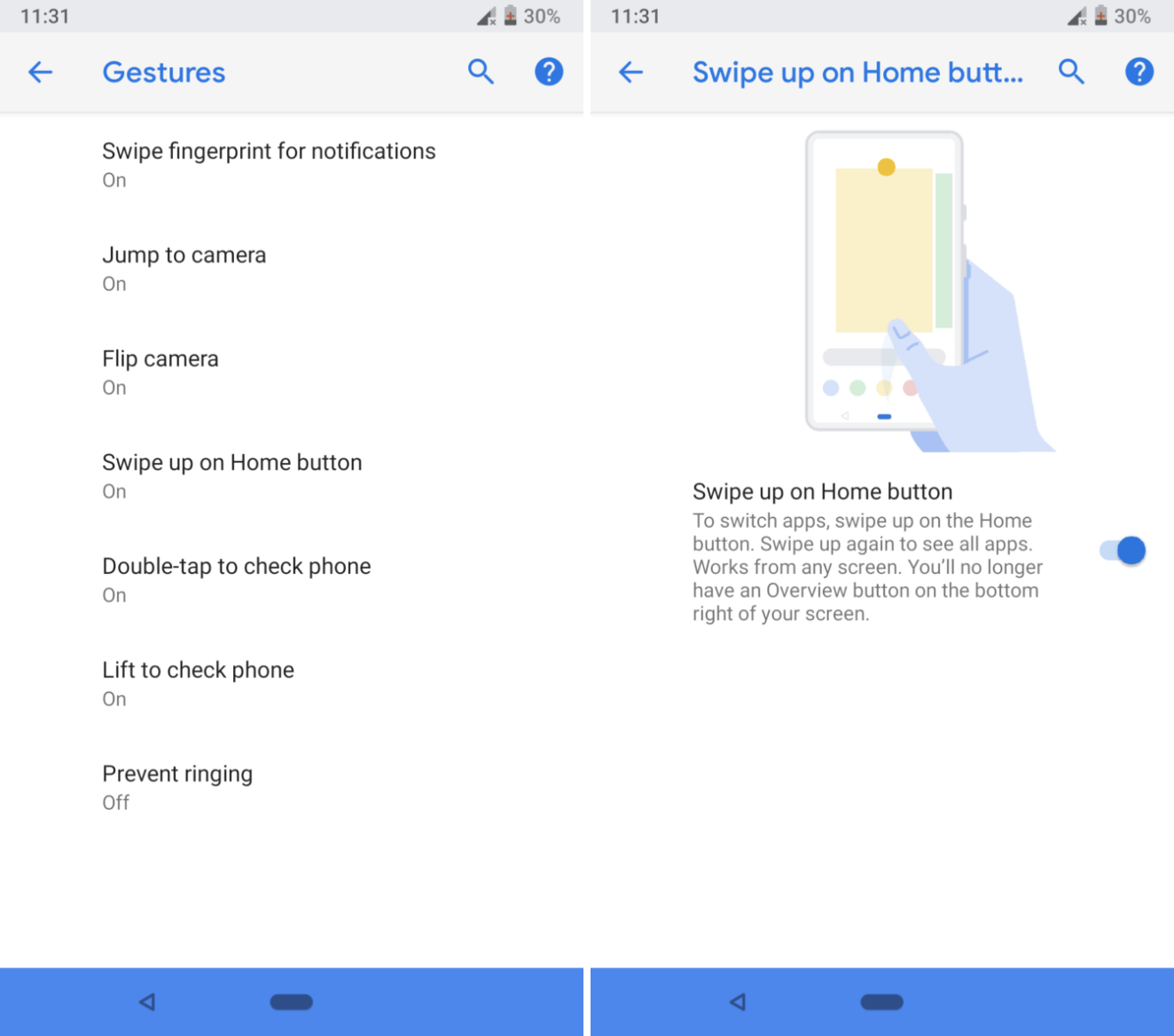 Here are two more screenshots that show a new "prevent ringing" feature and intriguing new battery controls that apparently help limit battery drain from apps that aren't frequently used.
Finally, in his third and final post on Google+, Bryne shared an album of photos that appear to show him using the new Android P DP 2 build on his Pixel phone. "Here are some pictures of the Android P Beta," Bryne wrote in his post. "You can verify it tomorrow once you receive the OTA. But for now, have a great night y'all. We still got a big day tomorrow."
Again, these could be doctored images, but that would be a whole lot of work for no return. A few of the photos can be seen below.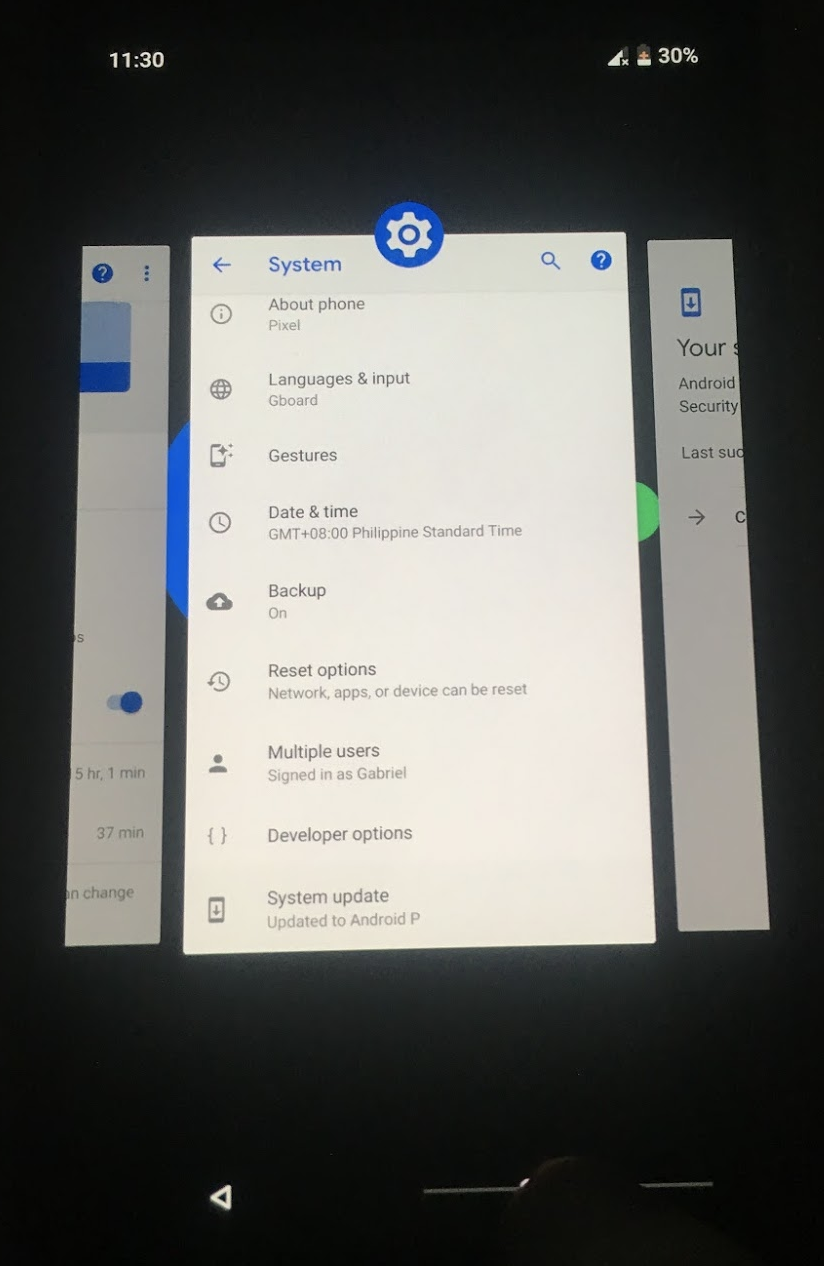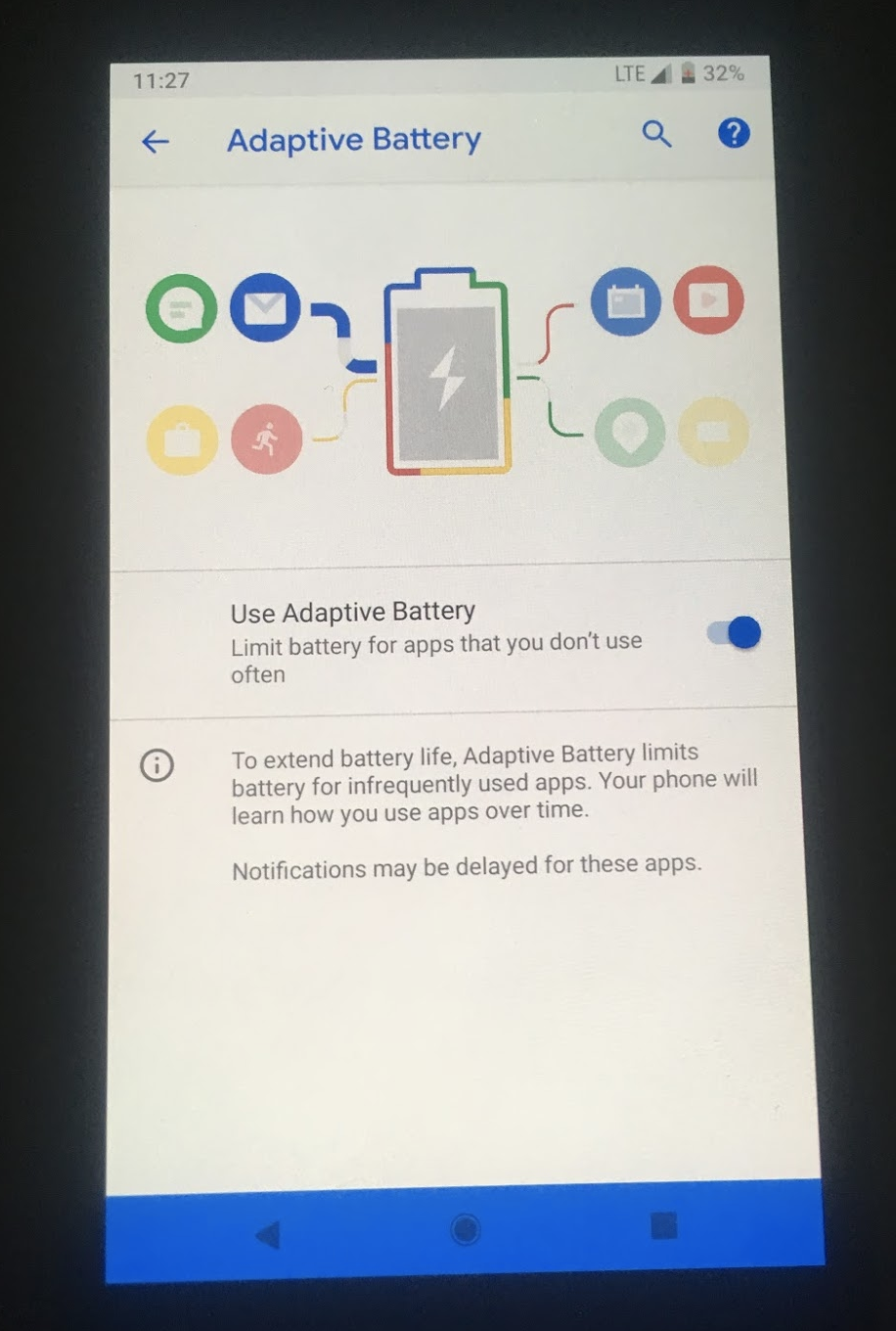 Again, these Android P DP2 screenshots and photos are all very convincing, but we won't know if they're real until Google shows off its fresh new Android P build on stage during its Google I/O 2018 keynote event. In either case, eager Android fans with Pixel phones can expect the new version of Android P to be made available for download on Tuesday following the conclusion of Google's press conference.