Last week, we learned a little more about the very human flaws of Amazon's Alexa virtual assistant. One couple in Portland, OR, discovered that their Amazon Echoes were accidentally recording their private conversations and sending them to a friend from their contacts list. The situation worked itself out harmlessly enough, but as we pointed out, it really reinforced that we don't know as much as we think we do about the always-listening virtual assistants that we've invited into our homes.
But as it turns out, there is a way to check if your smart speaker is recording more than it should be. Both Amazon Alexa and Google Home have an activity log that can show you exactly what they've been listening to, so you can go through and see if there's something on that activity log that there shouldn't be.
Both the Echo and the Google Home record every interaction they have with people. Since the Amazon Echos in that strange Portland incident were mishearing other words as "Alexa," a record of those incidents and the voice recordings will show up in the Alexa history.
The easiest way to access your Alexa history is through the iOS or Android app:
Open the app, and tap the three-line (or hamburger) menu button in the top-left corner
Go to Settings, and then scroll down to find History
Each of the items that appears is a different time that Alexa has been triggered. If Alexa recognized what was being said to her, the text of what you said will show up. If she doesn't understand what was said, it was likely a false triggering (Alexa misheard something else you said as "Alexa"). However, Amazon still stores the audio recordings of those false triggers, unless you use the app to delete that recording.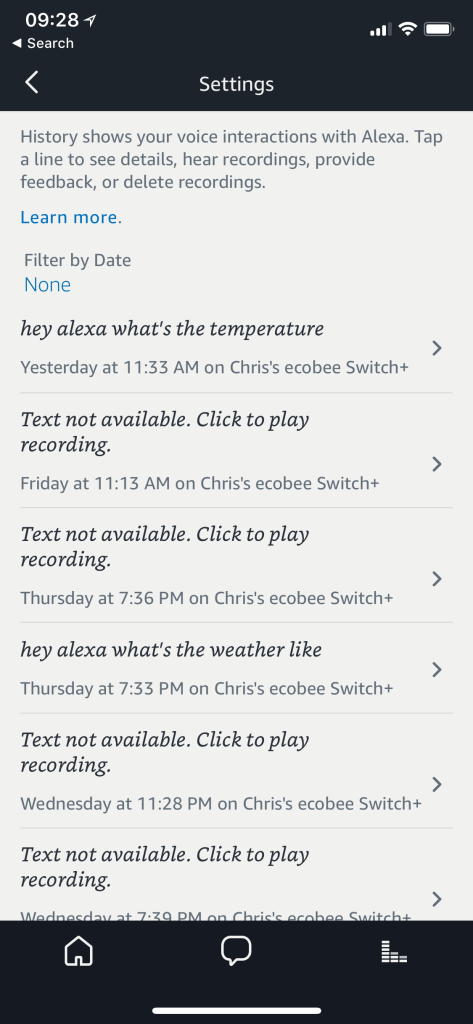 I was surprised to find that even for my Alexa, which is in a low-traffic area of the house, there were five or six false triggers per day. Although Alexa hasn't been sending any of my conversations to other people, it's still unnerving to see that Amazon is recording snippets of my everyday life, and I had no idea.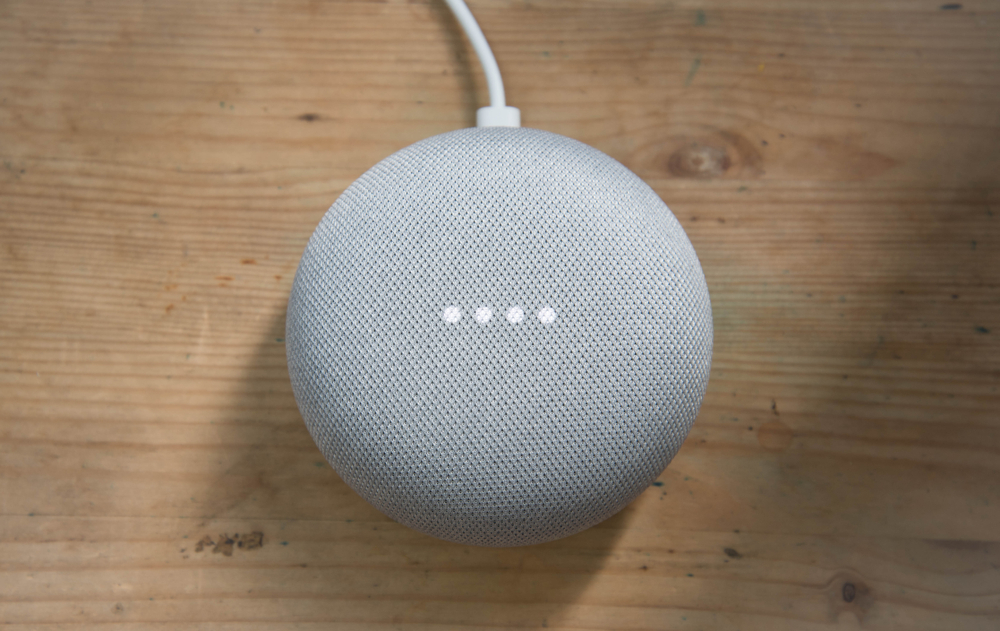 You can do the same thing for your Google Home, and the process is very similar. You can use the Google Assistant app for iOS or Android, or just go to myactivity.google.com using a web browser. What you see there is a complete summary of all your Google account activity; to get the Assistant-only stuff, click on the Assistant bubble just under the search bar at the top. Just like Alexa, you'll see a summary of all the commands you've give to your Google Home, or to the Google Assistant on your phone.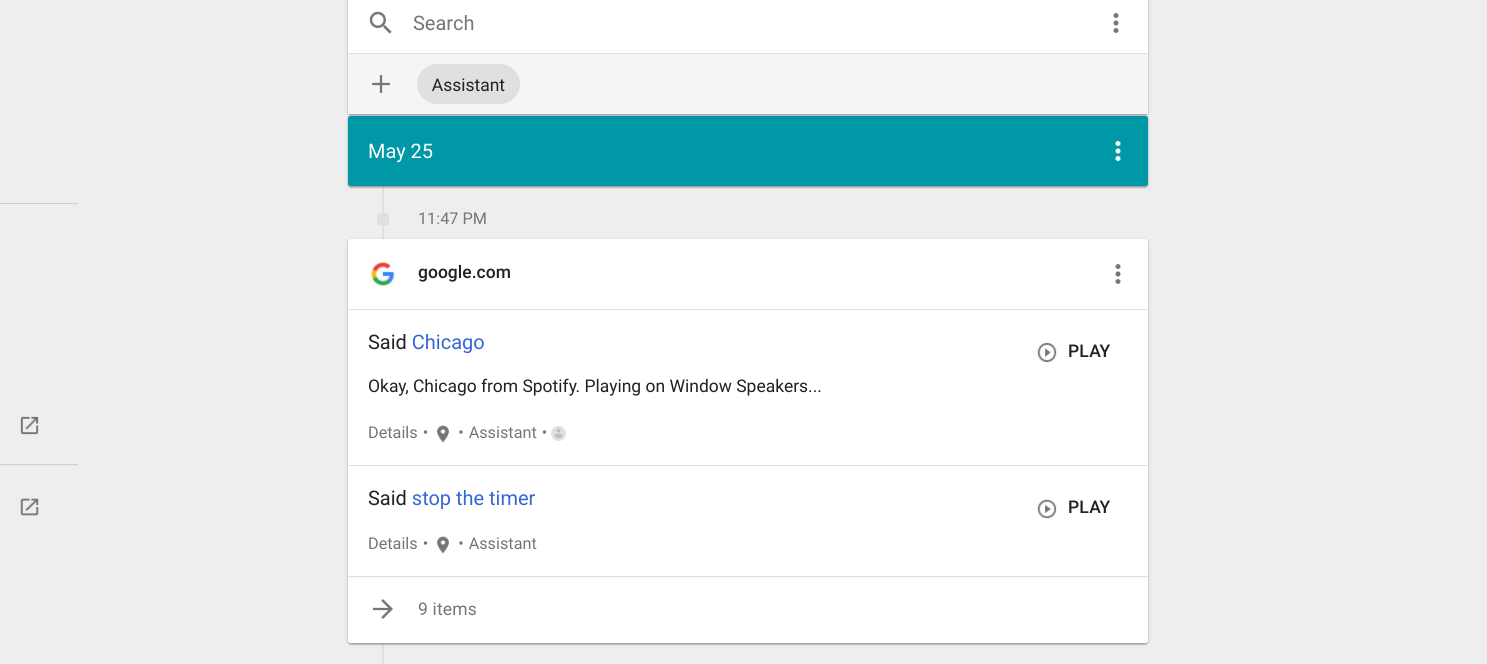 Despite the fact that have I have two Google Homes and just one Alexa, and the Google Homes live in the living room and kitchen where people are talking far more often, Google Home triggered less often. I had fewer false positives, and when there is a false positive (which shows up as "unknown voice command"), Google doesn't appear to record the interaction, which is one less bit of your life stored on Google's servers.