Google has built, launched, and forgotten about so many chat platforms over the years that it's getting hard to keep track of them all. When the company has a new idea on the communications front, rather than build it into an existing app as an additional feature it usually just launches a whole new app. Last year Google launched two new communications apps called Allo and Duo, while it left its long-running Hangouts app drifting in the breeze. Today the company is announcing that it's finally paying Hangouts some attention, and it's doing so by splitting it in half and changing the way it works.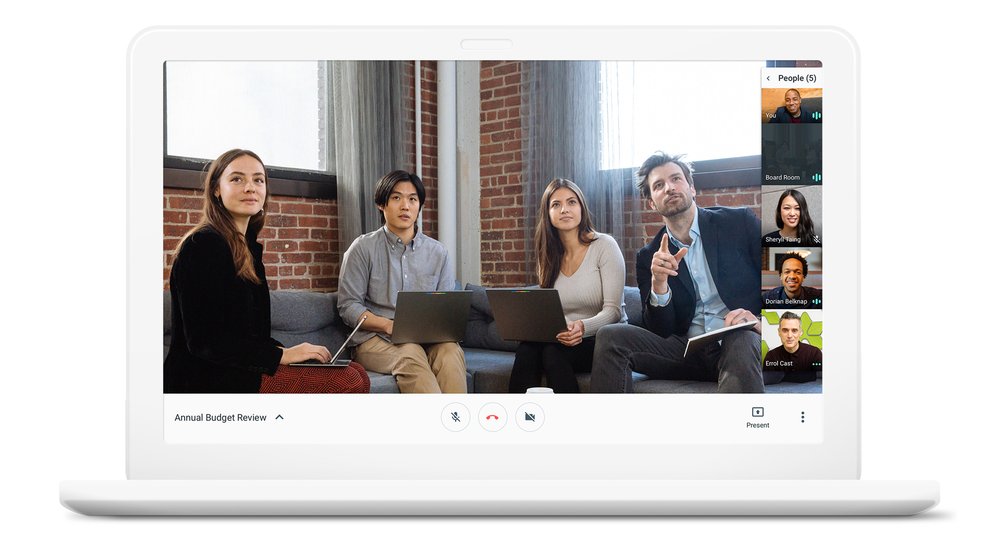 Hangouts always existed in a strange purgatory where Google couldn't decide if it should be primarily a messaging app or primarily a video app, and so it did both, and it didn't do either of them particularly well. Now, Hangouts is split into two flavors, Hangouts Meet and Hangouts Chat.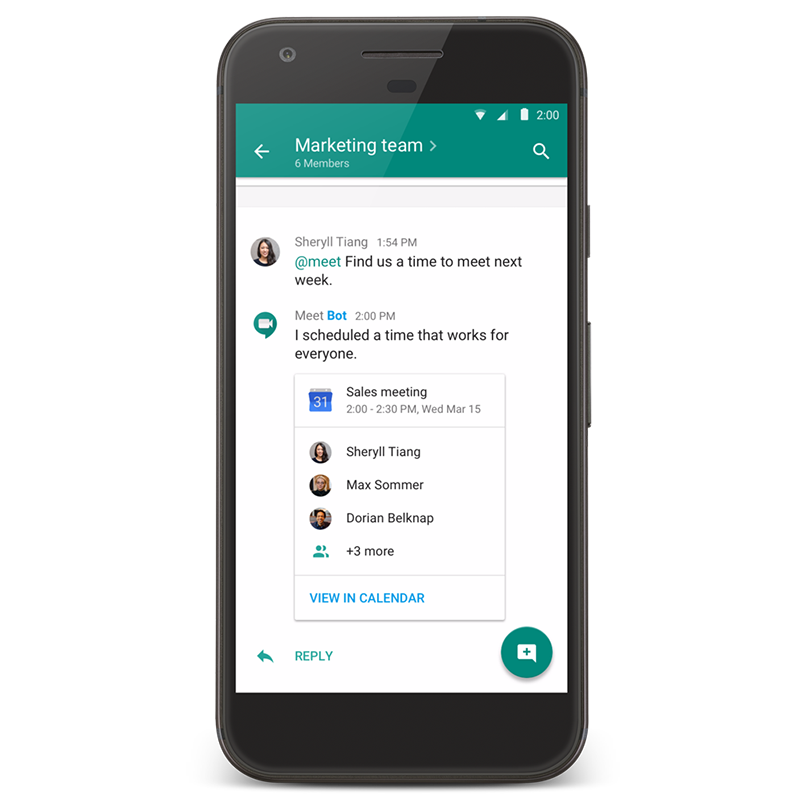 Hangouts Meet is the video portion of the Hangouts service, and it's been streamlined and cleaned up to make meeting with teams easier. There's a renewed emphasis on Hangouts being a business tool now, too, with support for dozens of attendees and easy joining via Google Calendar invitations.
Hangouts Chat is, as you'd expect from the name, the text messaging chunk of Hangouts. It's been completely redesigned — seriously, it looks absolutely nothing like any previous version of Hangouts —and it, too, is being pushed as a business app above all else. There's file sharing, group conversations with @ usernames and even an @meet chat bot that quickly schedules video conferences that can be instantly added to the Calendar of everyone in the room, or just specific individuals.
The encouraging thing about this new Hangouts effort is that Google has finally decided who it wants Hangouts to be for. Up until this point, Hangouts was used by a fair number of businesses and teams simply because it was there, and it was free. It never worked particularly well for larger groups and there were too many drawbacks to list here, so it just kind of existed and that was it. The new pair of Hangouts apps looks at the very least like an improvement over what we already had, which isn't saying a lot, but it's definitely a step forward.
Hangouts Meet is rolling out to customers of Google's G Suite, and Hangouts Chat is available to those same customers through an early access program of sorts, before the basic version of the apps roll out to a more general audience. Whether or not this will finally be the messaging strategy that works for Google, or if we'll be writing about Chat and Meet in the past tense next year is something we'll have to wait to find out.