The yellow blobs of emoji cuteness that Google scuttled as part of Oreo's emoji redesign are back.
Call it the triumph of the re-moji.
We've actually had a brightly colored bounty of emoji-related news today on this most silly of holidays — World Emoji Day — with one of the newest items being that, yes, Google has brought back the blobmoji. In the form of sticker packs for Gboard and Android Messages.
It was exactly one year ago today, you'll recall, that Google popped the bubble on the blobs with a quirky blog post that waved goodbye to them. It signed off with, "Although we've come to the end of the blob, I want you to know you couldn't have loved me blobber. I've had the blob of my life… you'll always be my Blobby.
Don't you forget ablob me,
Google
P.S. Nevermind, I'll find someblob like you… You can blob your own way with new stickers in Google Allo."
And then Allo failed to get traction, and now here we are. The blobs are back.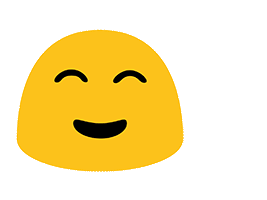 "To grab the sticker pack on Android Message," explain the folks at Android Central, "go to a conversation within the app and then tap the + icon, tap on the sticker icon, and then another + button near the top to add it. In Gboard, just tap the emoji shortcut, tap the sticker icon, and you should see a shortcut for it already … as Google advances with its rollout, they should be live across both platforms for all users over the next day or so."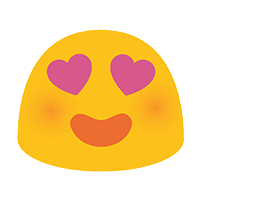 You don't have to look far to find examples across the Internet today of folks setting their blasters to cute. The official Twitter feed for the BBC's Doctor Who, for example, asked followers to guess the name of episodes of the hit sci-fi show based on a selection of emoji. Apple gave its top executives an emoji makeover. Even the Army got in on the act, because of course they wanted to show everyone the army will allow you to be all the emoji you can be.
Happy #WorldEmojiDay from the #USArmy. pic.twitter.com/Qx5gOFxm4u

— U.S. Army (@USArmy) July 17, 2018
We reported earlier today that Apple is adding more than 70 new emoji characters to iPhone, iPad, Apple Watch, and Mac in a free software update later this year.
The Verge, meanwhile, notes that the blobmoji sticker packs include popular ones like the wink and grimace, among others. Fans loved them. They were quirky. And now, to the delight of many, the blob lives on.