Samsung's flagship devices all have the same amazing design. The Galaxy S8 and Galaxy Note 8, with their Infinity displays, look miles better than many phones from the competition. But it looks like Samsung might want to take things in a different direction, and the company is already thinking about copying the iPhone 8's ugliest feature.
The iPhone 8 will have an all-screen design with a huge twist. The phone does have a bezel that occupies much of the top area of the screen, with display "ears" flanking it. The ugly notch is a needed design compromise, as Apple can't yet hide its critical front-facing components under the display, including the cameras, speaker, and sensors.
The iPhone 8's notch is practically confirmed, as Apple already leaked a drawing of the iPhone 8's design when it accidentally released an uncensored HomePod firmware a few weeks ago. Well, it turns out that Samsung is working on iPhone 8-like designs of its own, complete with a notch at the top, as seen in the following images.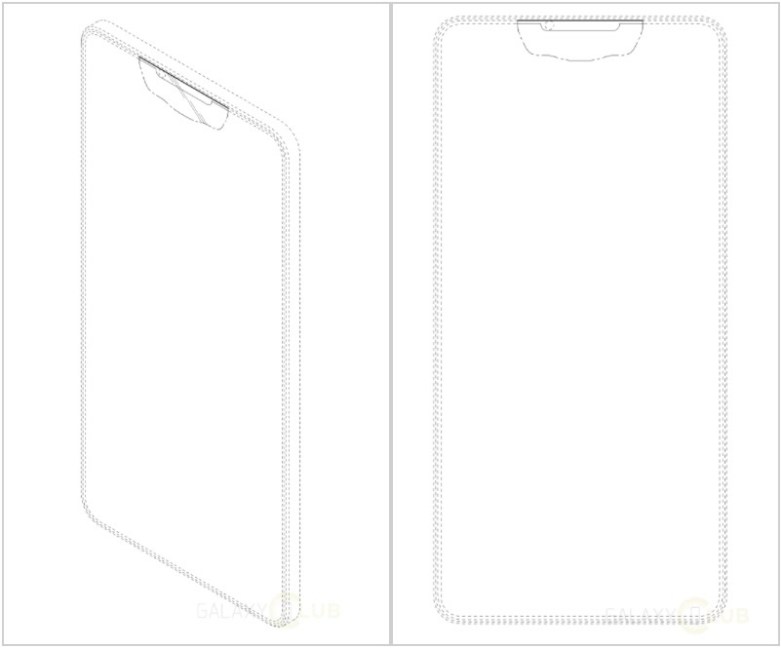 The images are taken from a design patent that Samsung filed all the way back in May 2016 with the Korean authority KIPRIS, GalaxyClub reports.
That seems to suggest that Samsung filed the patent well before the first iPhone 8 design renders started leaking, though it's unclear how long Apple and Samsung Display have been working on the new OLED screen for the iPhone 8. The patent also indicates that Samsung wasn't ready to go forward with such a design. Instead, Samsung chose a safer design for the Galaxy S8 and Galaxy Note 8, sticking with minimal top and bottom bezels.
If the Galaxy S9 does look like the phone in these schematics, Samsung will still be regarded as a fast follower rather than a leader.