Unless you're talking about iPhones, reviews of upcoming new smartphones are an important part of the launch process. With so many great phones out there that feature nearly identical specs and features, smartphone shoppers on the hunt for the best device to meet their needs have no easy task. That's why consumers often look to technology journalists and bloggers for guidance before dumping hundreds of dollars, or even more than $1,000, on a new phone.
Samsung's new Galaxy S9 and Galaxy S9+ are two of the most hotly anticipated new smartphones of 2018, and they're already available for preorder. They're also very expensive — especially since three of the top four US wireless carriers decided to rip off their customers this year — so many consumers are doing their homework before placing their orders.
If you're among the people out there who decided to wait for reviews before shelling out cash for a new Galaxy S9 or Galaxy S9+, we have good news and bad news. The bad news is tech sites like BGR haven't yet published their in-depth reviews, only early impressions after spending some hands-on time with the new Galaxy S9 duo. But the good news is the first deep-dive review has already been published, and it comes from an unlikely source.
Oops! There seem to be shipping errors each and every time Samsung releases a new smartphone, but this is the first time we can recall seeing someone receive his preorder more than two weeks early. That's exactly what happened to Reddit user "Pinusnigra," however, who received his shiny new Galaxy S9+ in the mail on March 1st after preorders went live in his country earlier that week.
Now, Pinusnigra isn't an expert gadget reviewer, of course. He is clearly a technology enthusiast, though. On top of that, it's never a bad idea to check out some early adopter opinions in addition to expert opinions. After all, "experts" often spend so much time reviewing new smartphones that they focus too much on speeds and feeds, and not enough on how a device performs in real-world situations.
While this Reddit user might not be an expert, he actually did quite a good job of posting an informative review. In fact, he penned more than 2,000 words about his new Galaxy S9+, which he purchased to place his Galaxy S7 edge. He also included a few images and screenshots to prove that he did in fact receive the phone.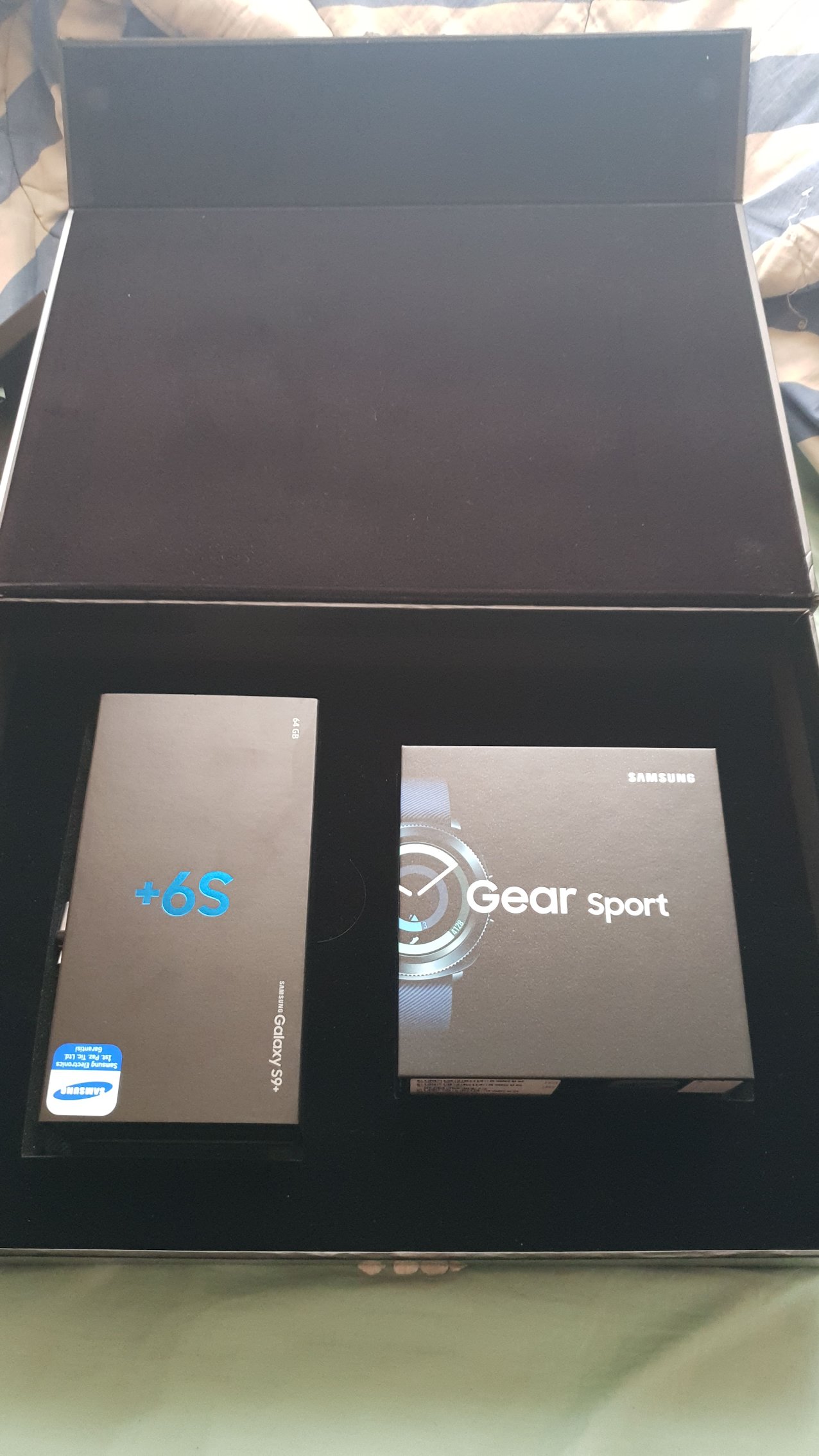 The biggest issue with this particular review is actually a mistake that some "professional" reviewers make as well. Pinusnigra explains that one of the first things he did when setting up the phone was to install some apps that customize user interface and the user experience. That's fine, of course, but unfortunately it means he's not reviewing the phone as other people will experience it.
Pinusnigra seems impressed with the phone on the whole, though he does point out a few things that he doesn't like about his new Galaxy S9+. The camera is obviously Samsung's biggest selling point, but this particular user says some of the new Super Speed Dual Pixel camera's main features aren't as impressive as Samsung says. He feels that the phone's dual apertures are "a little bit overrated," and he also says Samsung's Super Slow-mo mode isn't practical at all. But his harshest criticism is of Samsung's new AR Emoji feature.
"'Ar Emoji is not very good' is an understatement, especially if you have a beard," he wrote. "It flat out doesn't work, I'm not moving but my lips shiver like I just took a dive into some icy water in Alaska, opening and closing, making erratic movements." He continued, "Bad move by Samsung, it's just horrible."
Check out the full review over on Reddit, and keep your eyes peeled for BGR's own Galaxy S9 review.