MWC 2018 doesn't officially begin until tomorrow, but the biggest announcement from this year's show is already behind us. Samsung on Sunday finally announced its hotly anticipated new flagship smartphones, the Galaxy S9 and Galaxy S9+ during a press conference at the show in Barcelona, Spain. Samsung's new flagship handsets are by far the most impressive smartphones the company has ever created. In fact in several ways, the Galaxy S9 and S9+ are the most impressive smartphones the world has ever seen.
Leaks and rumors in the months leading up to Sunday's announcement left precious little to the imagination. But now that the phones are official, it's time to check out exactly what Samsung has in store for high-end smartphone shoppers in the first half of 2018.
As has been the case for several years in a row now, just about everything that leaked ahead of Samsung's big announcement turned out to be accurate. The broad theme surrounding the phones was way off base, though. Leading up to today's big unveiling, most people believed that this year's Galaxy S9 and Galaxy S9+ would be practically identical to last year's Galaxy S8 and Galaxy S8+. As it turns out, that isn't the case at all.
The Galaxy S9 and Galaxy S9+ might not be ground-up redesigns, but they're also not at all an "S" update like the iPhones Apple releases every other year. The S9 and S9+ are new phones with updated designs and updated materials in addition to the new components contained within them. The glass on the front and back of the S9 and S9+ is 20% thicker to increase durability, the midframe is now stronger 7000 series aluminum, and the phones are both shorter, narrower, and slightly thicker than the 2017 models they replace.
In the United States, Samsung's Galaxy S9 and Galaxy S9+ are powered by a 10nm Qualcomm Snapdragon 845 chipset that includes a 2.8GHz quad-core processor and a 1.7GHz quad-core processor. The smaller Galaxy S9 features a 5.8-inch Super AMOLED display, 4GB of RAM, and a 3,000 mAh battery while the larger Galaxy S9+ sports a 6.2-inch Super AMOLED screen, 6GB of RAM, and a 3,500 mAh battery. Other than size, the only other difference between the two phones is the dual-lens camera on the phablet model. Both phones feature a wide-angle 12-megapixel Super Speed Dual Pixel rear sensor with OIS and dual apertures, but the Galaxy S9+ adds a telephoto 12-megapixel sensor as well that facilitates optical zoom and background blurring effects.
The cameras on Samsung's new Galaxy S9 and Galaxy S9+ completely steal the show.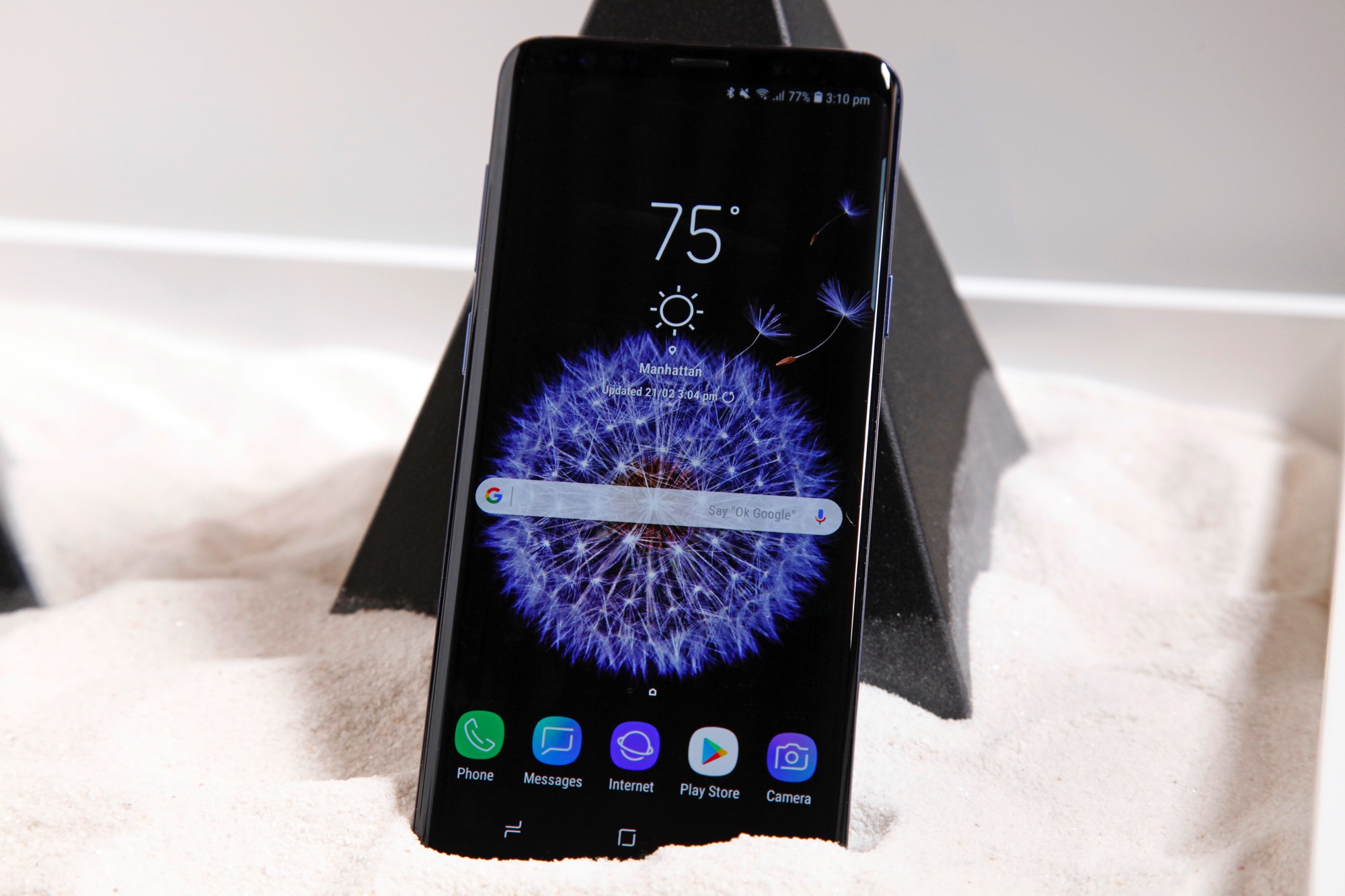 "The way we use our smartphones has changed as communication and self-expression has evolved," said Samsung Electronics mobile boss DJ Koh in a statement. "With the Galaxy S9 and S9+, we have reimagined the smartphone camera. Not only does the Galaxy S9 and S9+ enable consumers to shoot the best photos and videos anywhere, it's a smartphone that's designed to help them connect to others and express themselves in a way that's unique and personal to them."
On paper, Samsung's new Super Speed Dual Pixel camera is completely unmatched among rival smartphones. This marks the first major camera upgrade on Samsung's flagship phones since the company introduced the Dual Pixel camera on its Galaxy S7 in 2016. The same camera was then used on the Galaxy Note 7, the Galaxy S8, the Galaxy S8+, and the Galaxy Note 8.
The new Super Speed Dual Pixel camera is the first smartphone camera ever two feature dual apertures. One is an f/2.4 aperture for shooting well-lit scenes, and the second is a wider f/1.7 aperture for dramatically improved low-light photography. The Super Speed Dual Pixel also has a DRAM chip right on the sensor, so photo data can be processed instantly without having to be sent to the phone's main RAM.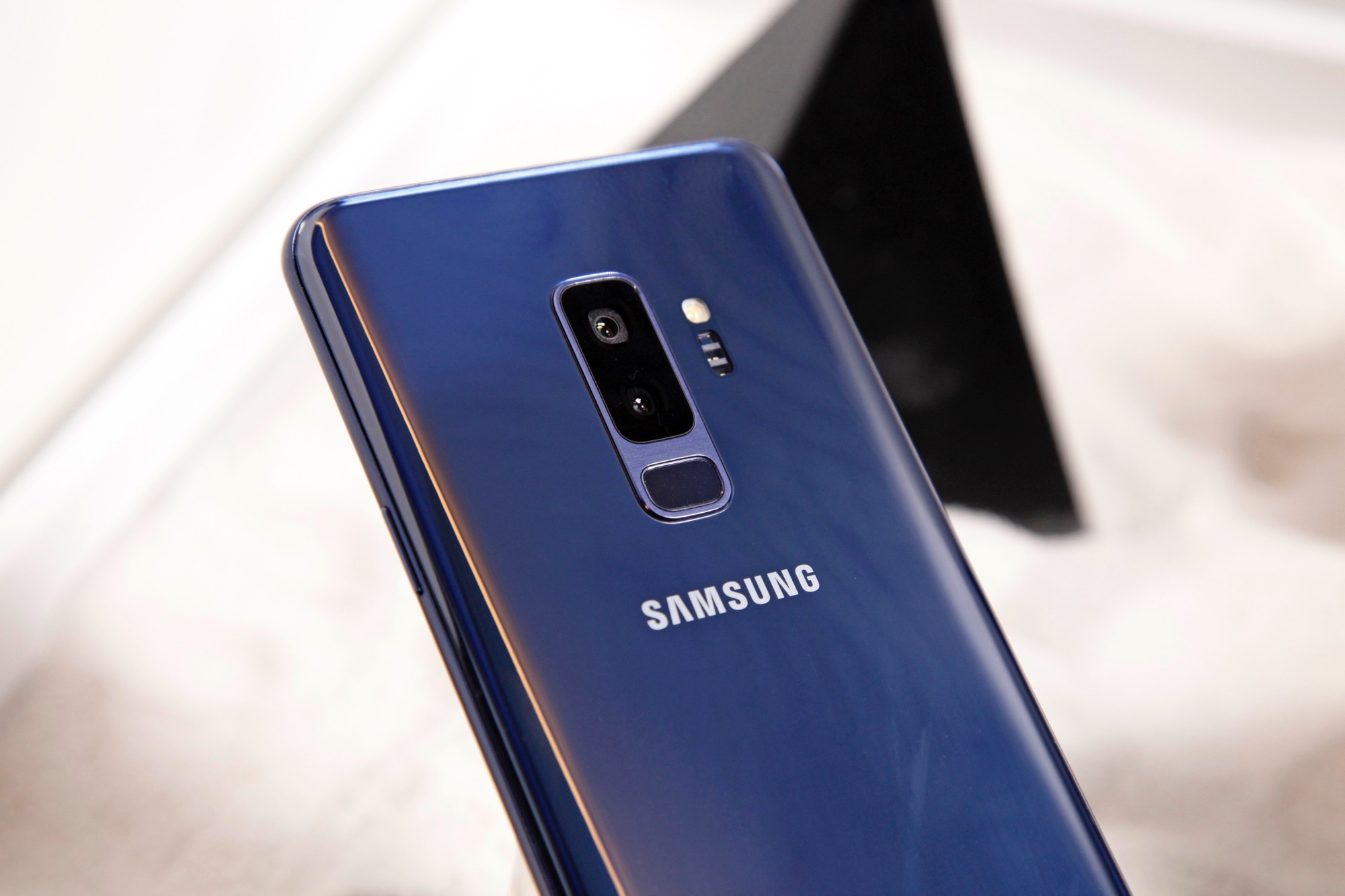 Samsung has introduced several new camera features on the Galaxy S9 and S9+, but there are two that are of particular interest. The first is Super Slow-mo, which allows users to capture incredible slow motion video at 960 fps. There's also an associated Motion Detection feature that detects movement in a predefined area within the frame and automatically begins shooting in Super Slow-mo. Background music is also automatically added to slow motion footage, though users can manually change the background music if they desire; Samsung includes 35 different songs, or the user can select music from his or her library.
The second big new camera feature is AR Emoji, which is Samsung's answer to Animoji on Apple's iPhone X. Samsung describes AR Emoji as follows:
Samsung lets users create an emoji that looks, sounds and acts just like them. AR Emoji uses a data-based machine learning algorithm, which analyzes a 2D image of the user and maps out more than 100 facial features to create a 3D model that reflects and imitates expressions, like winks and nods, for true personalization. AR Emoji uses a standard AGIF file format, so users can share their emojis across most third-party messaging platforms.
In addition to a selection of 3D characters, a user can also scan his or her face to create a personalized animated 3D emoji that can then be used to create talking GIFs. The phone also automatically generates 18 different scenes reminiscent of Bitmojis, but with animations.
Samsung's new Galaxy S9 and S9+ are packed full of additional new features, such as Cat. 18 LTE support up to 1.2 Gbps, Bluetooth 5.0, iris scanners, 2D facial recognition, rear-mounted fingerprint sensors, IP68 dust- and water-resistance, 8-megapixel front-facing selfie cameras, Android 8.0 Oreo, enhanced Desktop Experience features to go along with Samsung's new DeX Pad accessory that lets the phone double as a trackpad so you don't need a separate mouse, and more.
The Galaxy S9 and Galaxy S9+ will be available for preorder beginning March 2nd on every major US carrier, and there will be three available colors: Lilac Purple, Midnight Black, and Coral Blue. Pricing from carriers will vary, with announcements expected from all major carriers later on Sunday. Those who preorder either model will be eligible to save up to $350 when they trade in a qualifying smartphone. More information is available on Samsung's website.
Samsung will then release the Galaxy S9 and Galaxy S9+ on Friday, March 16th. Pricing will vary depending on which carrier you buy it from, or Samsung will sell unlocked versions of both models directly. The unlocked Galaxy S9 will cost $719.99, or $30 per month for 24 month. The unlocked Galaxy S9+ will cost $839.99, or $35 per month for 24 months.
Samsung Galaxy S9 and Galaxy S9+ Specs