Samsung fans, we have good news and bad news for you on Thursday morning. The good news is that we're now less than three weeks away from seeing Samsung finally unveil its hotly anticipated Galaxy S9 and Galaxy S9+ flagship smartphones during a special press conference at the annual Mobile World Congress trade show in Barcelona, Spain. The bad news is that once again, it looks like the versions of Samsung's new flagship Galaxy phones that will be released in the United States won't be as powerful as the global models released abroad.
For the past few years, Samsung has released two different versions of its flagship Galaxy S and Galaxy Note smartphones. One version is powered by Qualcomm's Snapdragon chipsets, and they have modems compatible with networks in the US and China. The rest of the world gets phones powered by Samsung's own Exynos chipsets.
Apart from their processors, the phones in each region are identical. As it turns out, however, the phones never quite seem to be equals. Each and every year, we see somewhat significant performance differences between the two chipsets, and it has always favored the Exynos-powered models released internationally. In 2018, it looks like the trend will continue.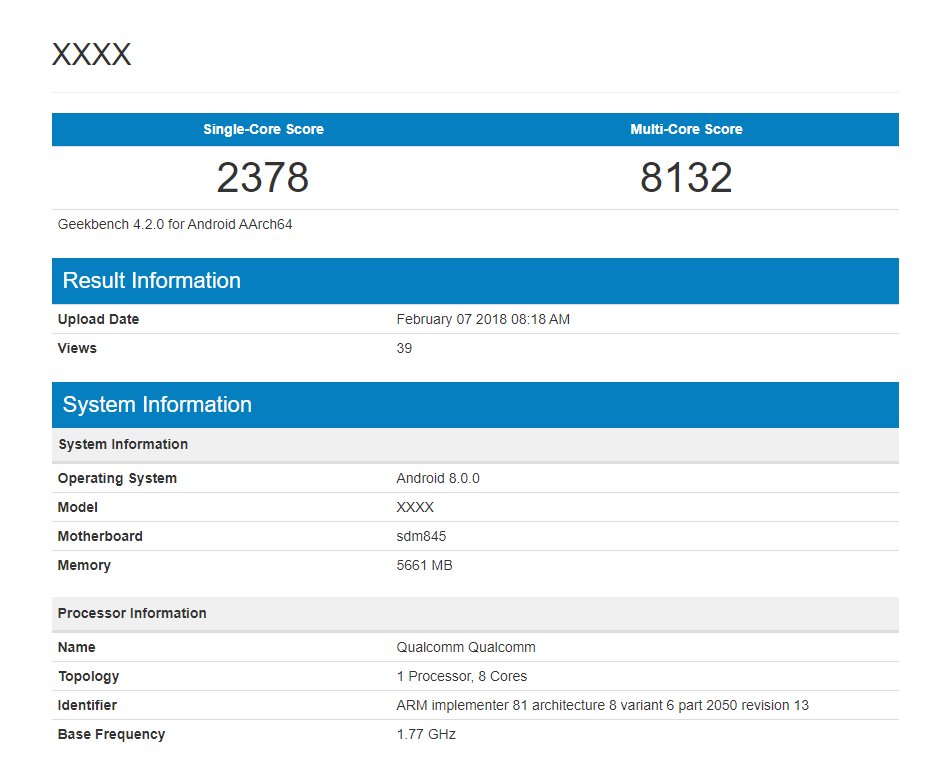 The screenshot above was posted by "Ice universe," a gadget leaker known for posting information about unreleased smartphones on Twitter and Chinese microblogging site Weibo.
He says the benchmarks are from the US version of Samsung's upcoming Galaxy S9, which will be powered by a Qualcomm Snapdragon 845 processor. While the benchmarks show a marked improvement compared to last year's Galaxy S8 (1771-1954 single core, 5676-6429 multi-core), the leaker calls them "mediocre" and says the Exynos version of Samsung's new Galaxy S9 will be higher. He even went as far as to call Samsung's latest Exynos 9810 the Galaxy S9's "biggest bright spot."
Samsung will launch its new Galaxy S9 and Galaxy S9+ during a press conference on February 25th. Both phones are then expected to be made available for preorder on March 1st ahead of their release on March 16th.