The Galaxy S9 will be nearly identical to its predecessor except for the rear shell, as Samsung seems to be interested in copying Apple's longtime iPhone strategy. The Galaxy S9 is going to be the equivalent of an iPhone 'S' model in terms of design. Furthermore, the Galaxy S9 and Galaxy S9+ will not be identical phones. The bigger model, like the iPhone Plus that debuted last year, will get a dual-lens camera.
There's absolutely nothing wrong about that. But a new leak seems to explain the Galaxy S9's "boring" design.
A few weeks ago we thought the Galaxy S9 will bring over a few welcome design changes, including a bigger screen-to-body ratio. Samsung, the reports said, wanted to keep in place the same Infinity Display used in the Galaxy S8 models, but reduce the top and bottom bezels to give the Galaxy S9 an even better all-screen design. Those plans were killed, more recent stories claimed, as Samsung kept the top and bottom bezels in place for one more year.
The following image, posted online on SlashLeaks, features the USB-C flex cable that goes into the Galaxy S9.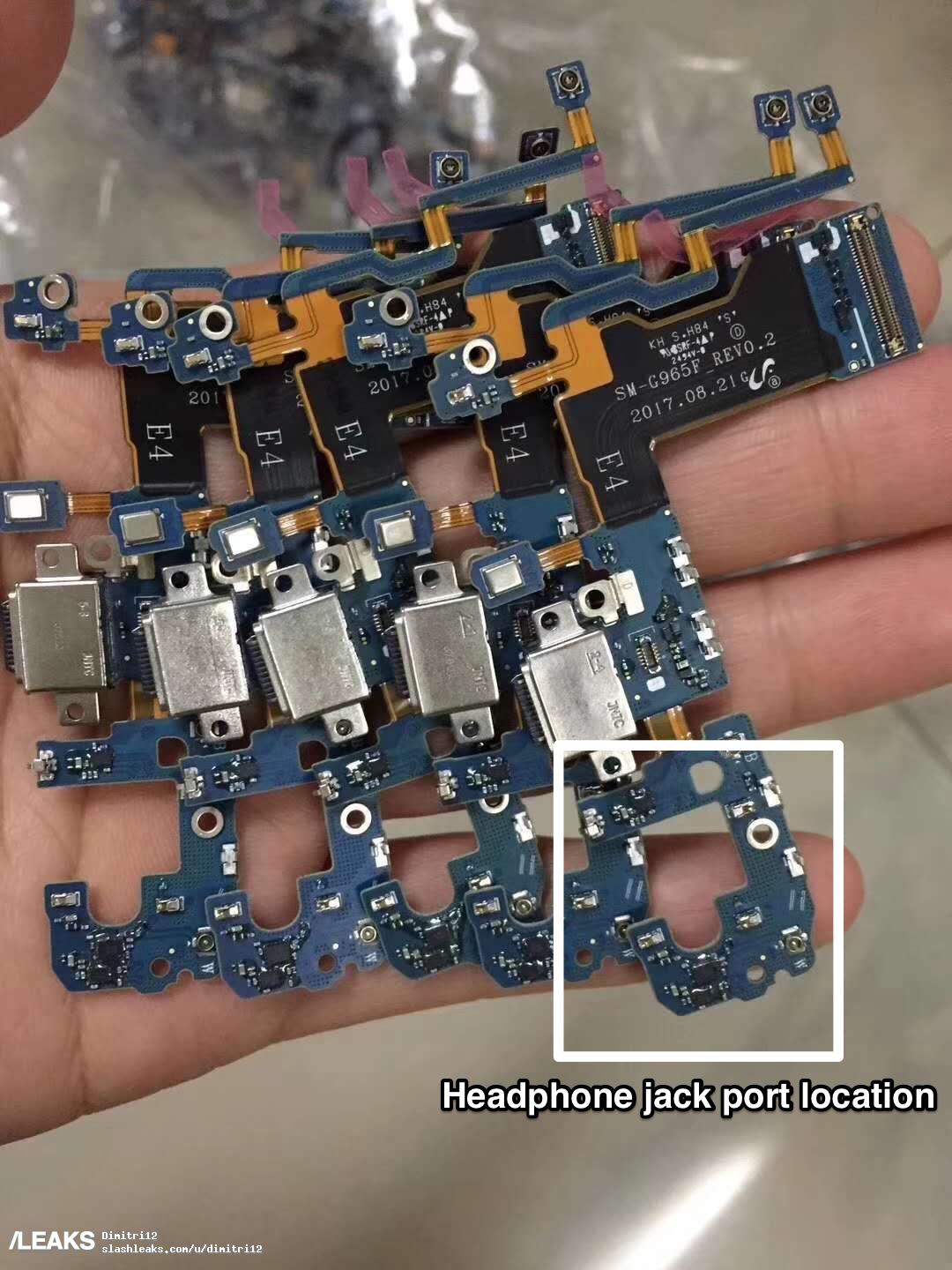 As you can see in the image, there's a cutout in there for the headphone jack port. Existing Galaxy S9 rumors and renders did say Samsung will not kill the 3.5mm port next year.
The presence of the headphone jack at the bottom or top of a device is what would prevent a smartphone maker from extending the phone's screen all the way to the top or bottom edges. Google made it clear earlier this year that the Pixel 2 doesn't have a headphone jack because Google is setting up the stage for the future all-screen Pixel 3 phones that will have all-screen designs.
A year before the iPhone X launched, a report explained the iPhone 7 lost the headphone jack as Apple was looking to make more room inside the handset to extend the screen. By keeping the 3.5mm headphone jack inside the Galaxy S9, Samsung may not be able to decrease the phone's lower bezel, without reducing the battery size. Of course, this is just my theory based on a leak that's yet to be proven accurate.