Now that all of the biggest 2017 flagship smartphones have launched, Apple's iPhone X included, the Galaxy S9 is the most talked about unreleased phone in existence. We're getting closer to its official arrival, which means Galaxy S9 chatter will only intensify going forward.
A bunch of recent reports revealed details about the phone's colors and accessories, while a questionable leak offered us a look at the purported specs of the handset. With all of that on the table, we now turn our attention to a render of the Plus version of the phone, which was created using the information available.
A few weeks ago, BGR gave you an exclusive look at the purported Galaxy S9 design, and reports that followed from other sources painted the same overall picture. The Galaxy S9 and Galaxy S9+ will resemble their predecessors, but Samsung is expected to further reduce the top and bottom bezels.
One notable change concerns the phone's rear panel. The camera should have a vertical orientation, with the fingerprint sensor rumored to be repositioned in a central location. The Galaxy S9+ is expected to feature a dual-lens camera as well, while the Galaxy S9 will feature a single-lens camera.
The following render posted online on a message board in Korea shows us what the Galaxy S9+ will look like, based on available purported inside information: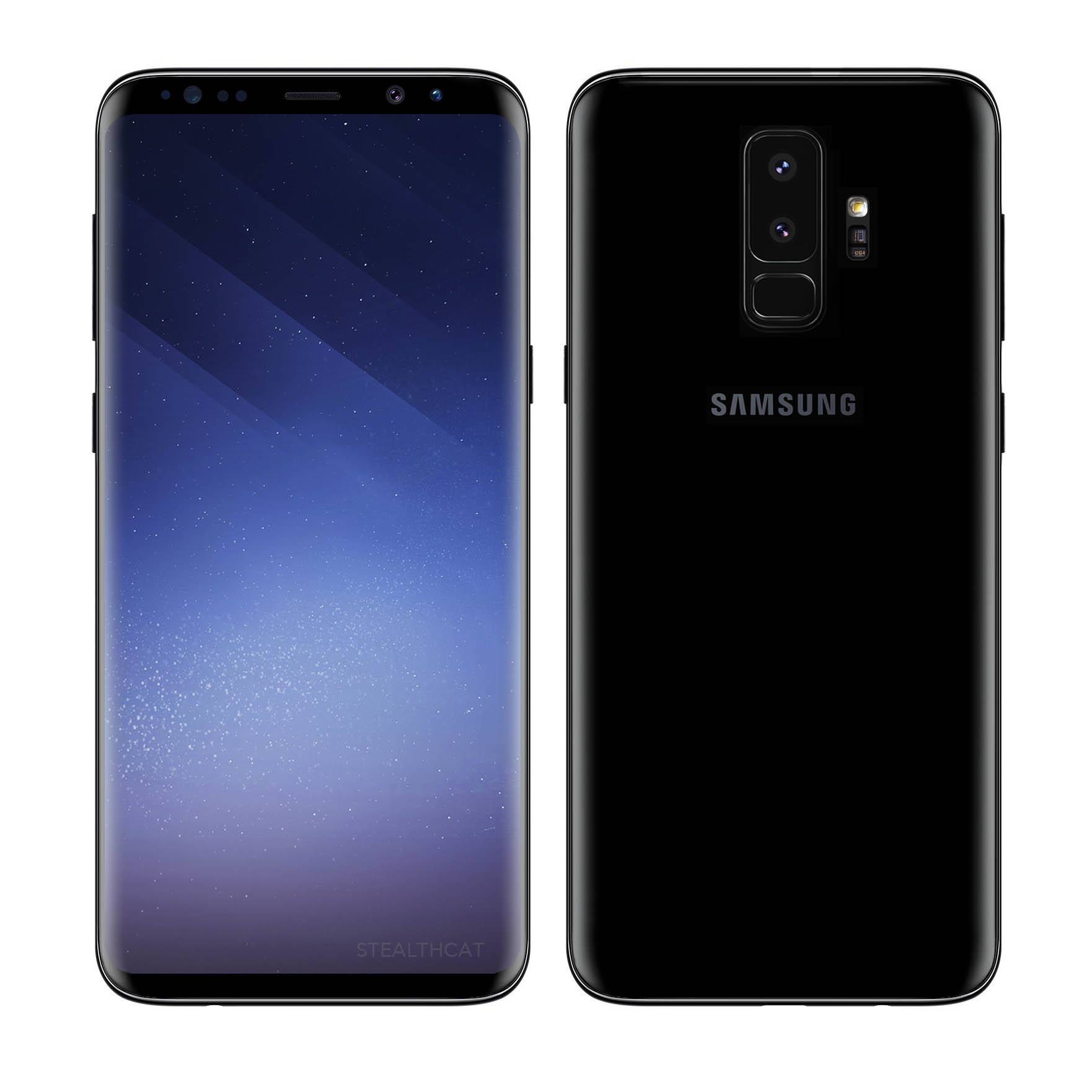 The Galaxy S8-like design is still there. We have the same Infinity display that Samsung introduced in late March, and the phone does have smaller bezels. There's a dual camera on the back, and the headphone jack remains. That said, don't get too excited about this design just yet. This is, after all, a fan-made render, not an official press image.