In exactly two weeks and two days, Samsung will unveil its next-generation flagship Galaxy S8 and Galaxy S8+ smartphones and put an end to all the mystery. Well, to be fair, there really isn't very much mystery left at this point. Back in early March, BGR exclusively published the first live photos of a Galaxy S8 that was confirmed to be genuine, and we opened the floodgates for a flurry of leaks that have now left precious little to the imagination. Thanks to this unending stream of leaks and reports from solid sources, we now know just about everything there is to know about Samsung's upcoming new flagship phones.
Of course, as exciting as the new Galaxy S8 and Galaxy S8+ are, and as gorgeous as they look in all the leaked photos, it can never hurt to take another gander. So, on Monday morning, we've got another series of leaked photos for you to check out, and this time they include a great shot of the S8 lined up next to the S8+ with both devices turned on, so we can really get a good idea of how the two models compare.
If everything pans out the way we expect it to, Samsung's upcoming new Galaxy S8 and Galaxy S8+ will be the most impressive smartphones ever made… by a very wide margin. The phones are expected to be the first that will be powered by Qualcomm's new Snapdragon 835 processor in the US or by a comparable Samsung Exynos chipset abroad, and they'll have 4GB of the latest RAM to help keep things running smoothly. We're also expecting better cameras, better battery life and plenty more, but the star of the show has to be Samsung's bold new design.
Samsung has eliminated the oblong home button from its previous-generation Galaxy S models in order to help narrow the bezels above and below the display. In doing so, the company has taken us closer than ever to realizing the all-screen smartphone design of our dreams. The Galaxy S8 will reportedly feature a 5.8-inch Super AMOLED display crammed into a smartphone that isn't much bigger than Apple's 4.7-inch iPhone 7, and the Galaxy S8+ will stuff a massive 6.2-inch screen into a smartphone about the same size as the 5.5-inch iPhone 7 Plus.
Here they are together, as posted in a recent leak on Weibo (via Slashleaks):
As you can see, especially on the white Galaxy S8, the bezels have been narrowed on all sides of the display and the result is simply stunning. The right and left sides of both new Galaxy S models still curve downward as they have on several earlier smartphones from Samsung, which will make these handsets even more comfortable to hold.
Another leak from Weibo (also via Slashleaks) gives us a closer look at the smaller Galaxy S8 in gold: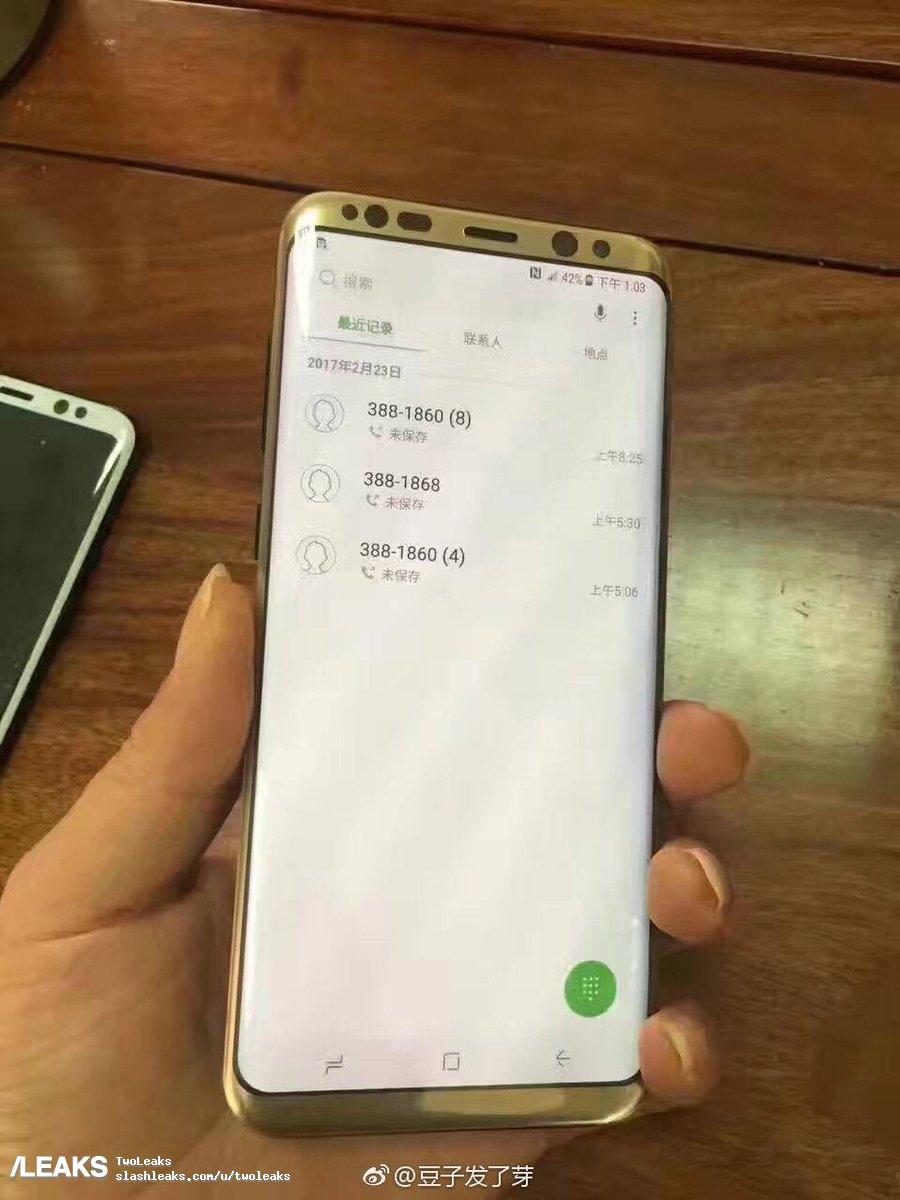 And in one final new leak from Monday morning, SamMobile has posted a photo of what is said to be the battery from the upcoming Galaxy S8+. It's unclear exactly where the image came from since the Samsung news blog decided not to post a link to the original source, but it appears to have been dug up on Weibo like the rest of these photos.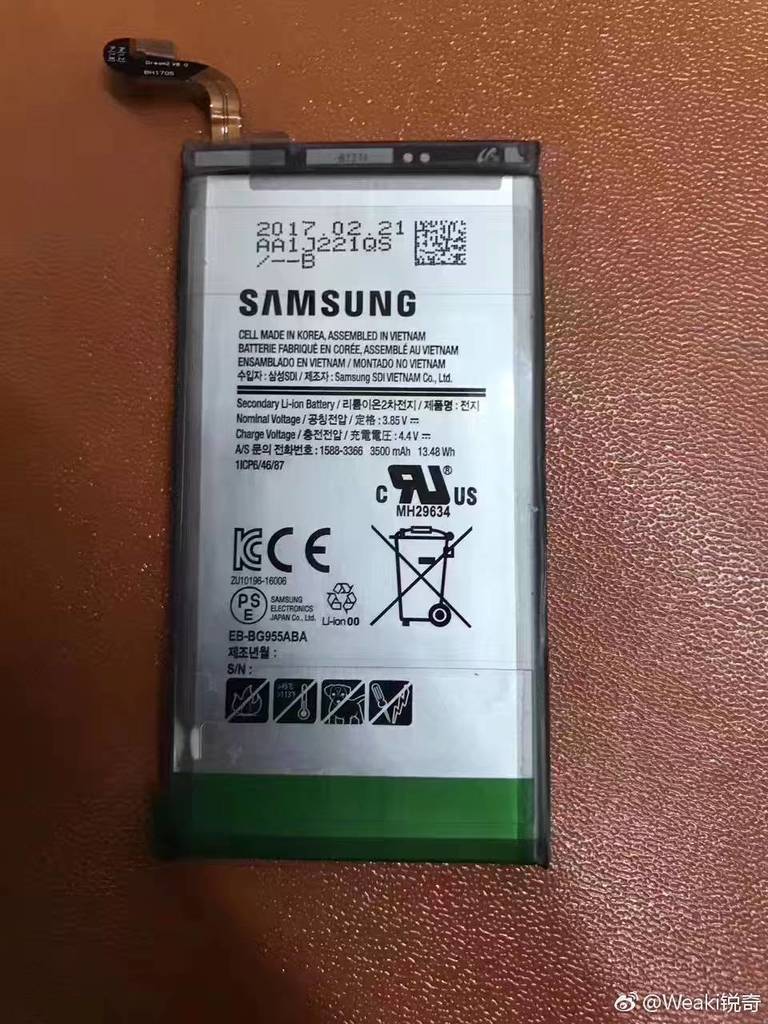 Samsung will unveil both the Galaxy S8 and Galaxy S8+ at a special press conference in New York City on March 29th, and the phones are expected to be released next month on either April 21st or April 28th.