It's far too soon to call Samsung's new Galaxy S9 a flop. After all, the S9 and S9+ were released just over one month ago, and there's no telling how things will play out. That said, every early indication suggests that sales of the company's new flagship Galaxy S9 and Galaxy S9+ phones have been disappointing at best. Several reports citing supply chain sources have made claims that S9 sales have come in well below expectations so far, and our own trusted sources suggest that first-month sales figures were well below Galaxy S8 and Galaxy S8+ sales during the same period. On top of all that, Galaxy S9 and Galaxy S9+ prices have already been slashed at nearly every major wireless carrier in the United States. This is obviously a terrible sign, and even more so when you consider that Samsung and its carrier partners already had preorder deals in place and special discounted launch bundles.
It's difficult to pinpoint exactly why Galaxy S9 sales have been so disappointing. The phones themselves are fantastic, as we made clear in our in-depth Galaxy S9 review. Some industry watchers believe that Samsung's design is the problem. The new Galaxy S9 and S9+ look almost exactly like last year's Galaxy S8 and S8+, so it's possible that consumers don't view them as worthwhile upgrades, especially since they're so expensive. Whatever the case, Samsung is fortunate in that it has a thriving component business to help pick up the slack. Even still, all eyes will be on the Galaxy S10 and Galaxy S10+ next year as Samsung seeks to reassert its dominance in the high-end smartphone market. We still have a long wait before the S10 is unveiled, but a new video imagines what Samsung might be cooking up behind closed doors.
Well-sources rumors ahead of Samsung's Galaxy S9 and Galaxy S9+ launch suggested that the company was working on a dramatic redesign for its 2018 flagship phones. For whatever reason, the company apparently decided to cancel or postpone its Galaxy S redesign, and instead opted to release new flagship phones that look just like its old flagship phones. That decision may end up costing Samsung dearly, but this is obviously just a speed bump for Samsung and not a brick wall.
Samsung's Galaxy S10 and Galaxy S10+ will be two of the most hotly anticipated smartphones of the year in 2019. It's entirely possible that Samsung chose to push the big redesign it was working on back a year, and we'll end up seeing it debut on the company's new Galaxy S10 phones. Well, if the real Galaxy S10 ends up looking anything like the phone pictured in a new video posted to YouTube by Concept Creator, it will have been worth the wait.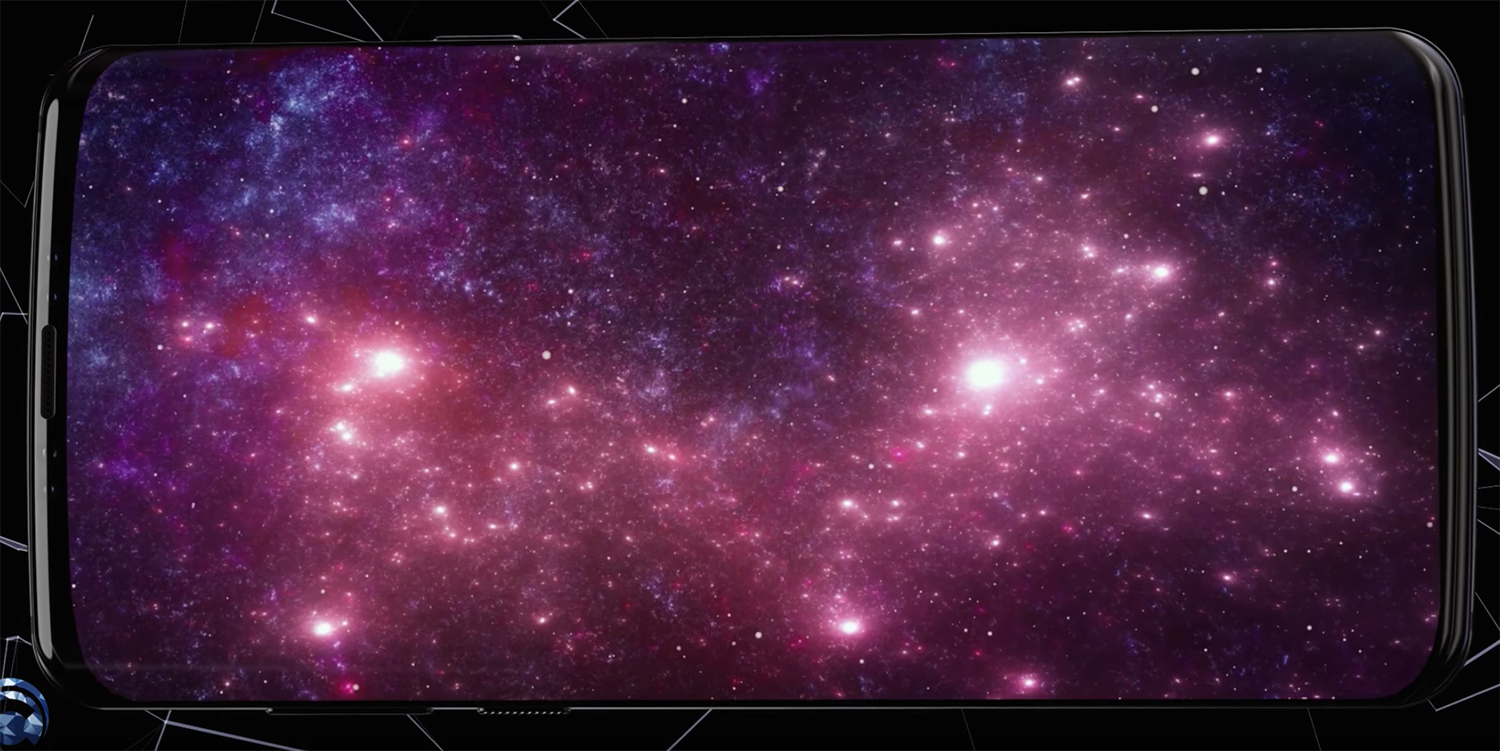 Concept Creator envisions a new Galaxy S10 design that takes elements from Samsung's current S8 and S9 design, but modernizes them. As you can see in the still capture above, the biggest change is the display. Samsung's current Infinity screen design features curved sides and reasonably small bezels above and below the screen. This Galaxy S10 concept takes things even further by almost completely removing the bezels above and below the Super AMOLED display.
The other big change can be seen on the back of the phone, where there is no longer a fingerprint scanner beneath the dual-lens camera. Samsung is rumored to be working on including an under-display ultrasonic fingerprint sensor for its flagship phones, and the Galaxy S10 may indeed be one of the first Samsung handsets to ship with the nifty new tech.
Check out Concept Creator's full Galaxy S10 video, which is embedded below.