When it comes to smartphone design trends, 2018 was all about copying the notched display design the Apple used on last year's iPhone X. Apple wasn't the first company to slice a notch out of the top of its screen, but the iPhone X's notch was unlike either of the two that came before it. Needless to say, this is the design that dozens of Android phone makers decided to copy. Now that 2018 is winding down and we're heading into 2019, however, things are changing. The focus among phone makers is moving away from copying Apple and toward trying to get even closer to true all-screen smartphone designs.
Phone vendors plan to use all sorts of interesting new designs in an effort to get the bezels around their smartphone screens as narrow as possible. We've already seen things like selfie cameras that pop up from the top edge of a phone, but that solution is frankly ridiculous. A motorized selfie camera is just asking to break, especially when you can't put a protective case on the phone or it will stop the camera from opening. But now there's another smartphone vendor that has come up with a new solution, and I'm even more obsessed than I thought with it.
It looks like the solution most vendors will use to minimizing the bezels on 2019 smartphones is drilling holes through their display panels. Samsung's Galaxy S10 will be among the first big-name smartphone makers to release a phone that has a hole for the selfie camera instead of a notch, and it may end up looking something like this concept whipped up by a Twitter user: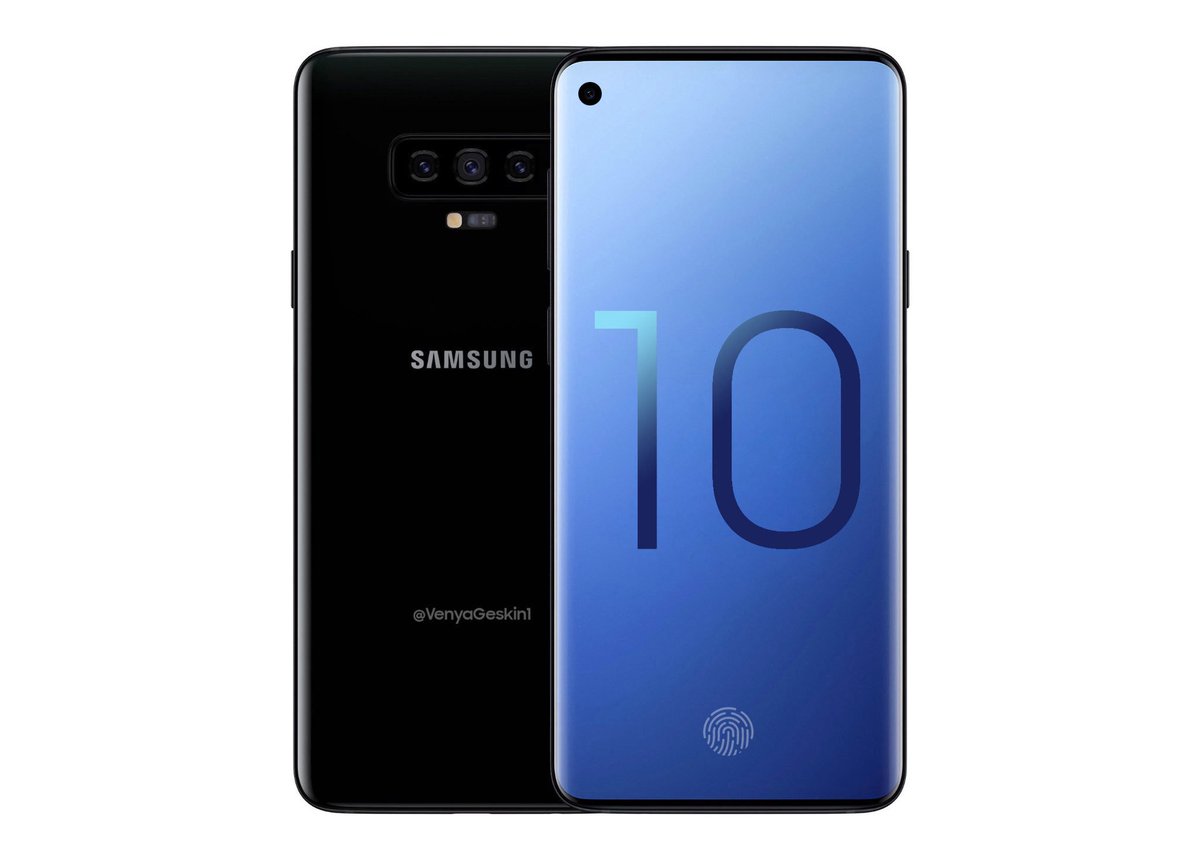 It's a nifty design indeed, but there's another smartphone maker I recently told you about that came up with a different solution for hiding the selfie camera. Actually, instead of hiding the front-facing camera, it was removed completely.
The Nubia X is a bizarre phone that we first covered last month. What makes this phone so special? Instead of trying to squeeze the selfie camera into a slender bezel or cutting a hole in the screen, Nubia decided to just eliminate it completely. In its place, the Nubia X has a second display on the back of the phone that's hidden when it's not in use. Here's the video that we showed you last month:
This is the Nubia X, a dual-screen phone with a very high screen ratio.
Source: Weibo 字幕 GOUBA pic.twitter.com/L2So4FdzNU

— Ice universe (@UniverseIce) October 31, 2018
How cool is that!? I said I was obsessed with it at the time even though it's so, so silly, but it turns out we didn't even fully appreciate how awesome this ridiculous second screen was. Check out this new video!
The Nubia X's back color and screen color blend together, which is a laudable technology, and its visual effect is amazing. pic.twitter.com/1I08xvBDUW

— Ice universe (@UniverseIce) November 25, 2018
How cool is that? The hidden screen blends with the back of the phone and lights up when you want to take a selfie. For reasons unknown, it also apparently can be used as a normal phone screen. But there's also apparently a mode that's sort of like a screen saver, but any pixels not in use by the animated graphics remain blended with the rest of the back of the phone. The result is pretty darn cool, albeit entirely useless.
The Nubia X will never make its way to US shores in any official capacity, so it's best to put it out of your mind… after you've watched the video above a few times on loop, of course.