Samsung never reports how many smartphones it sells into channels or to end users each quarter, so we'll never know exactly how many Galaxy S9 and Galaxy S9+ handsets the South Korean company has sold. That said, every indication suggests that sales of Samsung's latest flagship phones have been anything but impressive. A number of reports out of the East have said that sales have been slow, though we learned from Apple's recent earnings call that these reports can be way off base. That said, we have even more solid evidence that Galaxy S9 sales have been underwhelming: both the Galaxy S9 and Galaxy S9+ got big price cuts after just one month of availability. That's unprecedented for the top smartphone brand in the world, and it's a very bad sign.
The Galaxy S9 and S9+ look just like last year's Galaxy S8 and Galaxy S8+, which many believe to be a big part of the reason people aren't upgrading. Well, if that's the case we have some more bad news: A new leak suggests Samsung's upcoming Galaxy Note 9 will follow the Galaxy S9's lead.
We've heard rumblings over the past few months that the Galaxy Note 9 is expected to feature a design just like last year's Galaxy Note 8. Now, however, a source that has been reliable many times in the past has shared what is believed to be the first image of Samsung's upcoming next-generation Galaxy Note handset.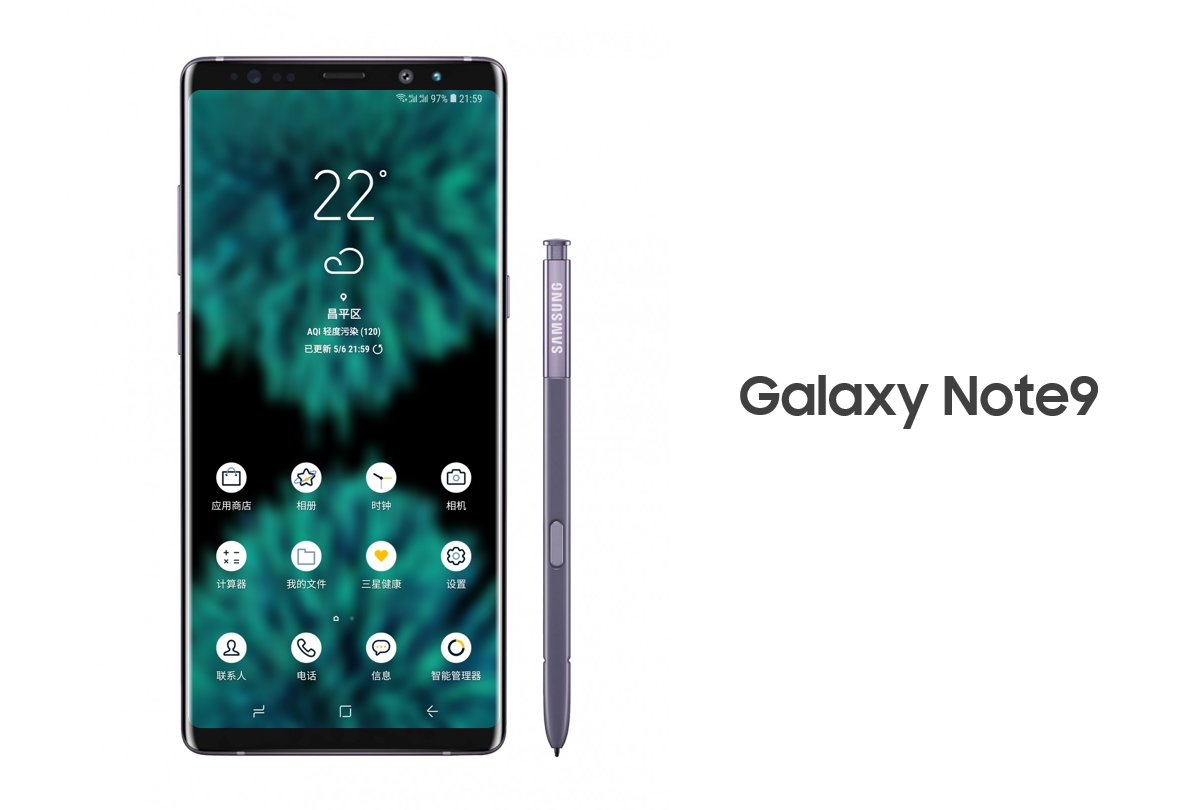 The image above was posted on Twitter Thursday morning by Ice universe, who has leaked accurate information and images of unreleased smartphones many times in the past. The image appears to be the first render of Samsung's new Galaxy Note 9, and it looks almost exactly like the Galaxy Note 8 from 2017. The bezels above and below the display may be slightly narrower than they are on the Note 8, which would again follow the same pattern as the Galaxy S9 as compared to the S8. The overall shape and design of the Note 9 is largely unchanged, however.
"Samsung was lazy in 2018 and I concluded that Note9 will not change much," the anonymous leaker write in the tweet that accompanied the image above. "This is just a small adjustment to Note8."
The upcoming Samsung Galaxy Note 9 is expected to feature the same general specs and Super Speed Dual Pixel camera as the Galaxy S9+. There are still unconfirmed rumors that the phone may be Samsung's first to include an under-display fingerprint sensor instead of a rear sensor, but some reports claim Samsung is still having manufacturing difficulties that will force the company to keep the rear sensor.