Word on the street is that Samsung may unveil the Galaxy Note 9 a lot sooner than supposed to, in July or August, to make the most of it until Apple's next-gen iPhones come to town. Lackluster Galaxy S9 sales are also supposedly a factor in Samsung's decision to move up the Note 9's launch.
Samsung won't confirm any of that chatter just yet, but the fact that we already have Galaxy Note 9 rumors out there is a telltale sign. The latest leak consists of a series of images that show a working Galaxy Note 9 prototype, complete with a huge surprise: an in-screen fingerprint sensor. Unfortunately, however, we have some bad news… the images are fakes.
Persian-language blog SamArena.ir posted three pictures of the alleged Galaxy Note 9 phone, and they've been circulating all morning. For that reason, we thought it would be a good idea to give our readers a heads up before they get too excited about these fakes.
In one picture, the supposed Galaxy Note 9 is shown next to the Galaxy S9.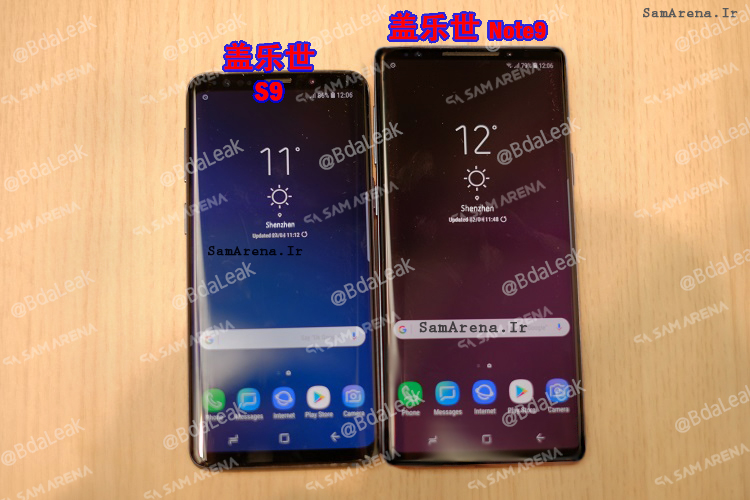 But the following image is more interesting. Specifically, the rear panel of the phone is what attracted so much attention, as it features a dual-lens camera placed in a central position and no fingerprint sensor.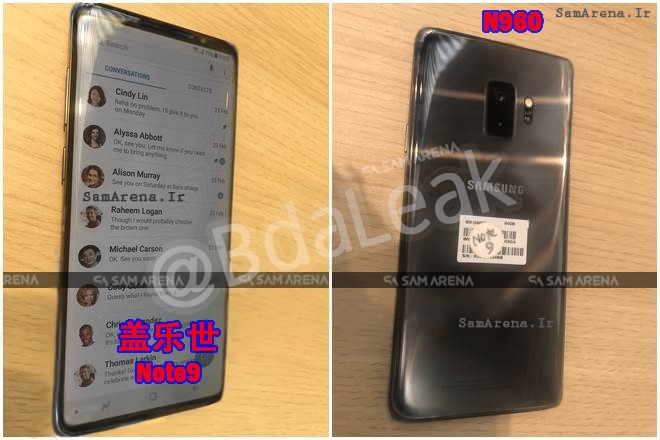 Samsung, like every other Android device maker, is some two years behind when it comes to adopting 3D face recognition technology, which means the Galaxy Note 9 must have a fingerprint sensor if it is to offer secure biometrics. Reports earlier this year weren't exactly in agreement regarding this particular feature, with some saying the Note 9 will have an in-display sensor while others say it'll be located on the back.
As much as you'd want to believe these photos are real and Samsung pulled off its in-display fingerprint sensor, the pictures were already debunked by the folks at SamMobile. Let's revisit the same images, this time right next to their originals.
In the first one, you'll notice how the fake Note 9 image shows an elongated speaker. The original image shows the Galaxy S9 and Galaxy S9+ side by side.

In the second one, you can see that the phone is also a Galaxy S9+, not a Note 9. The fingerprint sensor is right there on the back side of the phone, under the camera.