Forget the Galaxy Note 8 renders that we keep seeing in leaks. With less than a week to go until Samsung unveils the phone in New York, someone in China is already playing with what appears to be a dummy Galaxy Note 8 unit. Sure, it's not a functional phone, but the images still give us a good look at exactly what to expect from the unreleased phone.
The smartphone in these pictures looks exactly like what you expect. The Infinity display dominates the front side of the handset, and the screen edges less curved than they are on the Galaxy S8.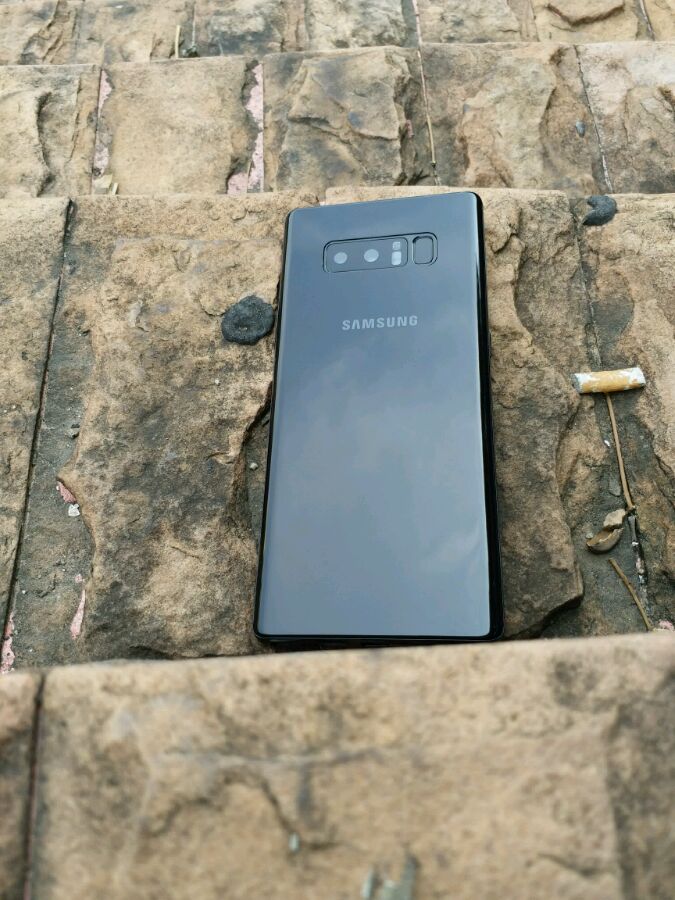 The display does appear to be turned on in one of the photos posted to Weibo, but that's likely not the case, as there's no indication that this is a functional handset. Instead, it might just be a photo laid over the area where the display would be.
On the back, we have a dual lens camera that's flanked on the right side by the heart rate sensor and the rear-facing fingerprint sensor.
There's no S Pen in sight, which is somewhat surprising. The S Pen should come in the same color as the phone, which is black in this case. We already know the stylus and phone will share matching colors thanks to the many leaks that showed us the press images Samsung will use for the Galaxy Note 8. Earlier this week, we also saw the brand new Deep Blue Sea color option coming to the Galaxy Note line.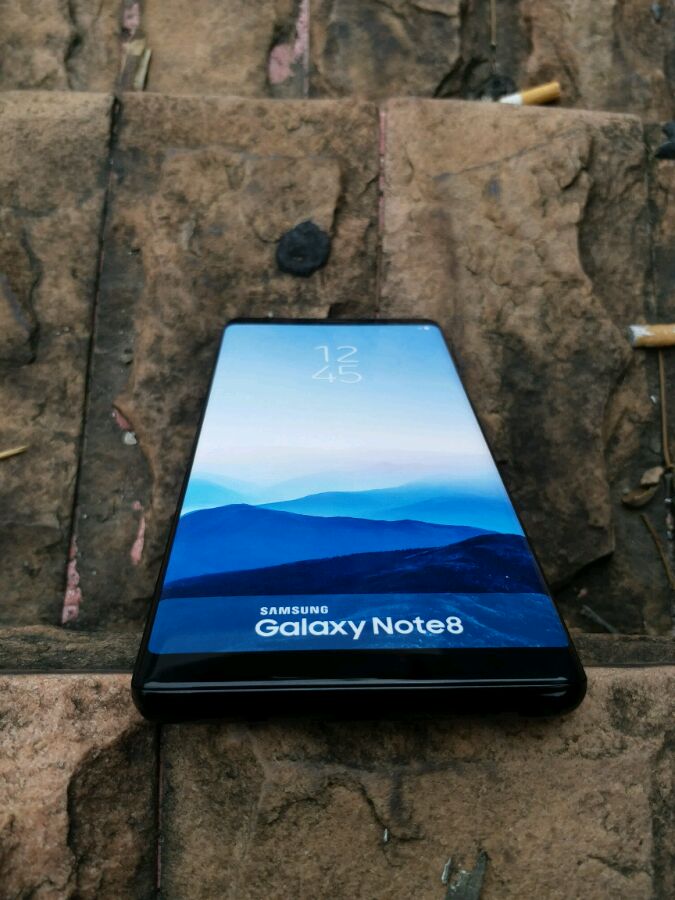 The Galaxy Note 8's announcement is scheduled for August 23rd. The phone will reportedly launch a day later in the US, with preorders expected to start in other markets the following week, including Australia, Korea, and other major markets.