There's no doubt about it, the Galaxy Note 7 and the iPhone 7 are going to be the best smartphones money can buy in the coming months. Neither phone is official just yet, but leaks and rumors have pretty much spoiled all of the surprises. We know almost everything there is to know about both the Galaxy Note 7 and the iPhone 7, and now a new set of leaked photos shows us one hot new Galaxy Note 7 feature the upcoming iPhone series won't have.
DON'T MISS: Galaxy Note 7 looks stunning in new leaked photos
Discovered by NowhereElse, the image below shows us Samsung's latest innovation, an iris scanner that can be used to unlock the screen. According to everything we've seen so far, the iPhone 7 won't have this capability. Previous Galaxy Note 7 leaks revealed its placement on the top side of the device, but the image below also shows us how the feature is supposed to work.
The iris scanner can be used to unlock the phone, and the photo below likely shows us what the iris scanner interface looks like: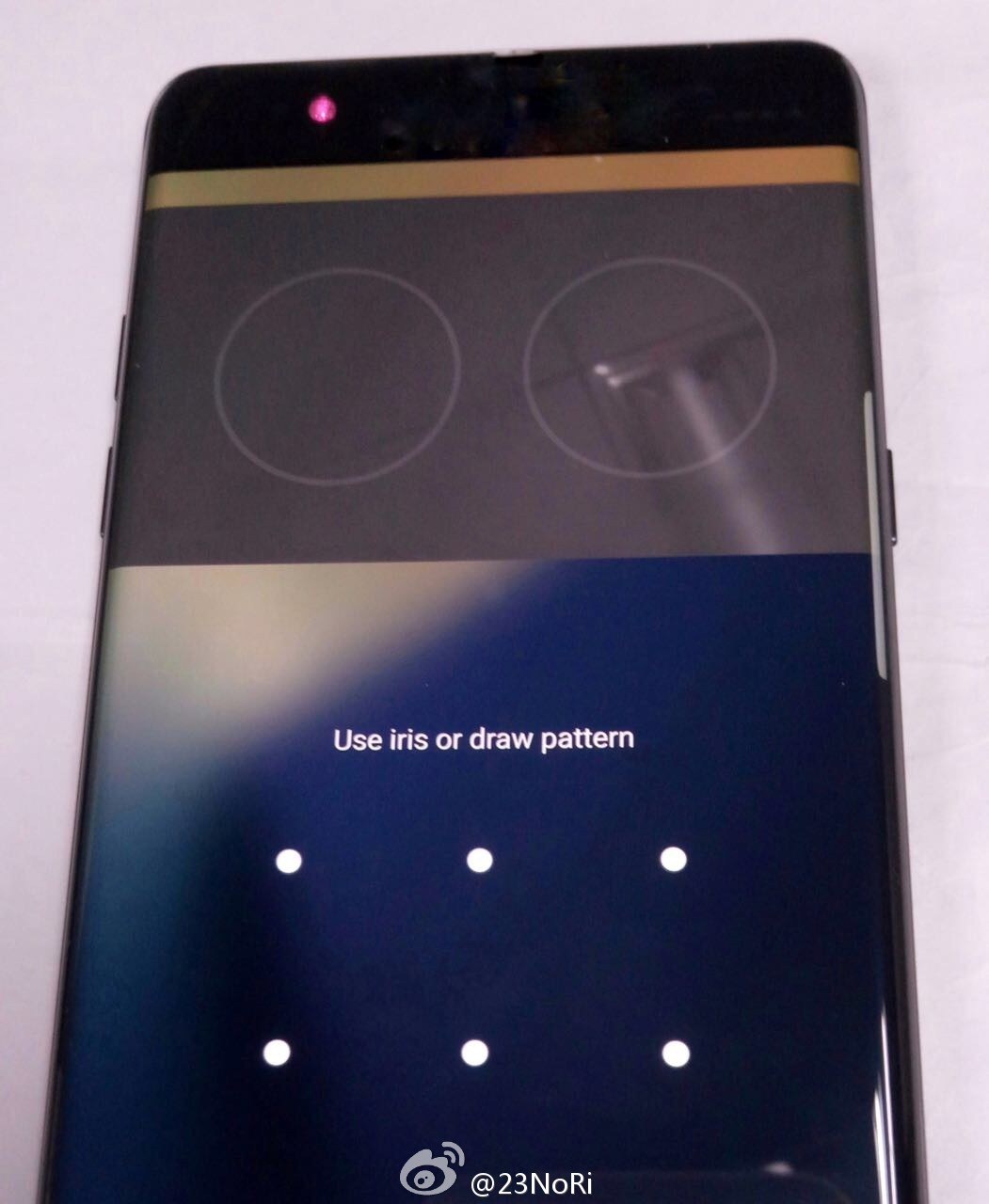 The device will tell you that you can use your eyes to unlock the handset, assuming the feature is active on your phone. You'll likely be able to unlock it using your fingerprints as well, as is the case with other recent Samsung flagships. The top region of the screen features a camera interface with two circles on top, where your eyes need to be placed. Meanwhile, in the bottom half of the screen, a pattern unlock option is available.
A second image shows us a help screen that supposedly appears on the Galaxy Note 7 when configuring the iris scanning feature.
Finally, a third new image features the entire Galaxy Note 7, during its boot sequence.