Facebook's Cambridge Analytica mess is one of the biggest scandals in tech right now and could have far-reaching implications not only for the world's largest social network, but for every other internet company out there that sells user data for a living. That's because regulators can't ignore the massive user privacy breach that came to light thanks to Cambridge Analytica whistleblower Christopher Wylie. Some people may have agreed to let Cambridge Analytica obtain their data, but their friends certainly didn't, and now the FTC wants answers.
The US Federal Trade Commission (FTC) is one of the bodies that you'd expect to investigate Facebook. And it so happens that Bloomberg learned from sources familiar with the matter that the FTC is indeed going after Facebook. The Commission is looking into whether or not Facebook violated the terms of a 2011 consent decree over the use of personal data.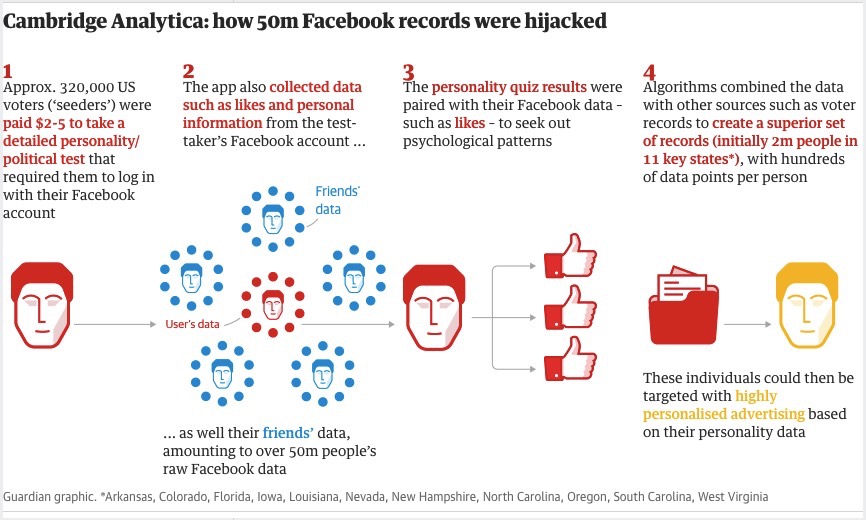 You see, this isn't Facebook's first scandal involving user privacy. In 2011, Facebook was accused of having deceived consumers and forced them to share more personal information than they would have wanted by changing some user settings without notifying users. Facebook settled that case and agreed to get user consent before making changes to privacy settings in the future.
The FTC is now looking at whether Facebook allowed Cambridge Analytica, a shady political strategy company, to get its hands user data in violation of its policies. If the FTC discovers that Facebook did violate the terms of the consent decree, it can fine the company up to thousands of dollars a day per violation.
Facebook shares continued tanking on Tuesday morning, falling 3.2% to $167 as of the time of this writing. On Monday, Facebook's stock closed down 6.8%.