Confide is a chat app available for iPhone, Android, PC, and Mac that's as private as they get. It features end-to-end encryption like iMessage, WhatsApp, and others, but also ephemeral messages, like Snapchat. On top of that, the developers are blocking screenshots on all platforms, including Android, Mac, PC — and now iOS.
What's more interesting, however, is that Confide devs have created a patent-pending technology, called ScreenShield, which identifies when screenshots are being taken on an iPhone or iPad and blocks them entirely, and the trick could be made to work in any app.
Confide said in a blog post that it's making available a ScreenShieldKit to any third-party developers looking to prevent screenshots in iPhone apps.
Wait, aren't other methods available to record the content of a screen, aside from using a different camera to take pics and videos of it? Yes, there are.
Screen recording is available on iPhone and iPad, and you can mirror the screen to other displays via AirPlay. QuickTime recording, meanwhile, lets you do the same thing. But the ScreenShield tech blocks those attempts as well. It would also prevent developers from taking screenshots using Xcode, or taking screenshots of the app switcher while the app they want to protect is visible.
The technology does let users take screenshots, but the contents of the image are not recorded, as seen in the following GIF animation.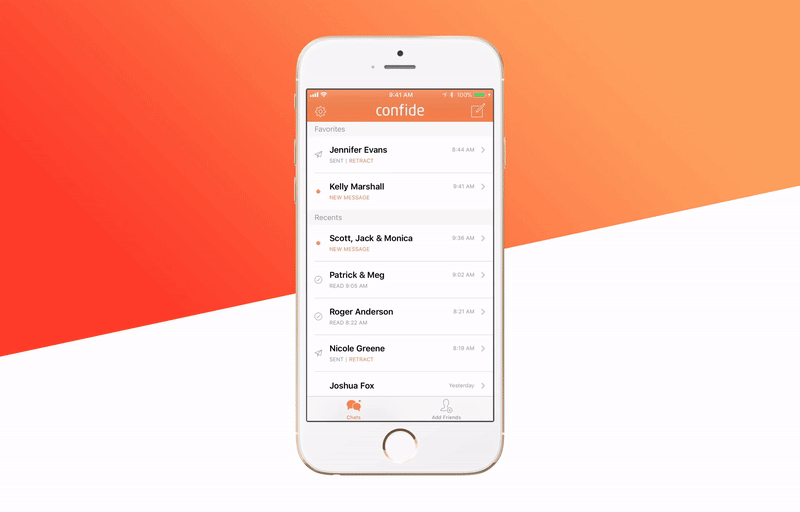 What's interesting about it is that someone other than Apple is making this particular tech available to other devs. Maybe Apple should look into it and buy Confide — or, knowing Apple, it'll just ban the app from the App Store.