Once upon a time, BlackBerry was a major player in the smartphone market. Especially in North America, where BlackBerry phones were at one point must-have devices for any professional. In fact, there was a period of time when you couldn't be taken seriously unless you had a BlackBerry. Then, of course, the iPhone happened. RIM/BlackBerry's co-CEOs failed to recognize that the industry was undergoing a major shift, and they refused to adapt once reality set in.
I can't even remember the last time I held a BlackBerry in my hands, let alone used one regularly. It feels odd to write that considering how integral BlackBerry was to BGR's success in its early days. The brand had a large, loyal, and tech-savvy fan base that loved nothing more than to get early info on unreleased BlackBerry phones.
As longtime BGR readers will undoubtedly remember, we scooped just about every smartphone BlackBerry ever released back when the company was popular. I'm not talking about stealing CAD files off of a Foxconn server and mocking up digital renders like all the "leakers" out there do now. We had product roadmaps that spanned years into the future. We had inside sources at every level feeding us info no other site could even dream of getting. Heck, we even had unannounced phones in our hands months before they were released, and stacks of DMCA takedown orders along with threatening letters from lawyers piled up on our desks. Ahh yes, the good old days.
BlackBerry was indeed a huge part of my life for a long period of time… and then it was all but gone. Resistance to change followed by a string of unthinkable missteps nearly put the company out of business. It's now a shadow of its former self and it has dumped its phone brand onto a third-party manufacturer. BGR stopped covering BlackBerry entirely a few years ago because our readers simply didn't care anymore about the company and its phones.
If I'm not mistaken, I believe yesterday marked the first time I've held a BlackBerry smartphone in my hands since the Z10 and Q10 back in 2013. I wasn't terribly fond of either of those models, and it was beyond obvious at that point that BlackBerry had wasted a tremendous amount of time and effort launching a new in-house software platform. BlackBerry 10 literally had no reason to exist. It offered no novel features or essential functionality that couldn't be found on Android and iOS devices. It also had no meaningful third-party developer support, which is obviously crucial to the smartphone experience. I boxed up my Z10 and Q10 shortly after receiving them, and I've probably only thought about BlackBerry a handful of times since then.
Last week, someone from BlackBerry Mobile's outside PR team emailed me and asked me if I wanted to review a new BlackBerry smartphone. Talk about a blast from the past. Out of morbid curiosity I agreed to check out a review unit. The bad news is my BlackBerry KEY2 shipment was delayed so we won't be running a full review of the phone. But I still wanted to share some quick thoughts about the KEY2, which has pleasantly surprised me. Sort of.
The last BlackBerry phone I truly loved was the BlackBerry Bold 9000 from 2008. The iPhone was already my main phone at that point, but that was my last hurrah with BlackBerry. The moment I took the BlackBerry KEY2 out of the box I was instantly teleported back to 2008. That keyboard… that glorious keyboard! I wept!
Okay fine, I didn't actually come anywhere close to crying. But if you were once a BlackBerry fan the nostalgia is seriously off the charts with the new BlackBerry KEY2.
I never want to stop typing on this keyboard. Each button press brings me closer to the good old days when the smartphone market was more than just an iPhone and a bunch of iPhone clones. TCL, the company that makes these phones and sells them under the BlackBerry brand, came so close to nailing it with the keyboard on the BlackBerry KEY2. It's not quite as good as BlackBerry keyboards were in their heyday, but it's pretty darn close.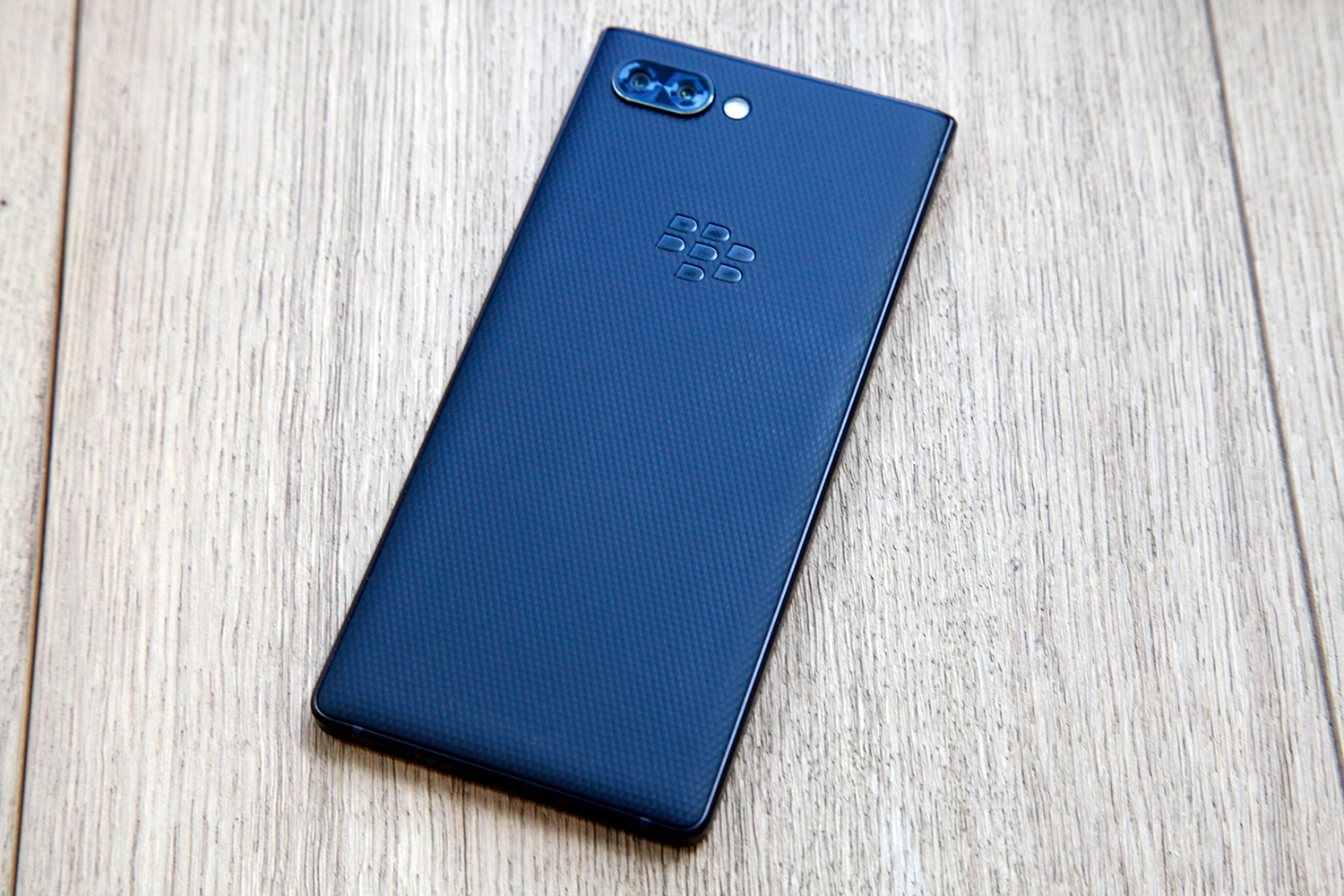 Should you buy a BlackBerry KEY2? Most readers will scoff at the mere possibility, but it's not a terrible Android phone. The keyboard is clearly the star of the show, and it's a pretty capable Android phone in general if you can look past a few big drawbacks — the first being the Snapdragon 660 chipset. The phone's hefty $650 price tag puts it on par with some flagship phones that pack a Snapdragon 845. Anyone who's used phones running both of those chipsets knows that there's a huge disparity in performance. The KEY2 has a nice design and decent build quality though, and some of the handset's specs are okay.
You've got 6GB of RAM 64GB or 128GB of storage plus microSD support, a dual rear camera that's not terrible, a nice big 3,500 mAh battery TCL says will last up to two days, and Android 8.1 Oreo. Like I said, it's not a bad package. The phone's 4.5-inch FHD display isn't a good-quality screen at all though, and it's made even worse by the BlackBerry UI layer on top of Android Oreo. It takes the modern Oreo interface and somehow manages to make it look like it's a decade old. It's actually pretty impressive that a brand new BlackBerry phone running the latest version of Android still manages so be painfully stuck in the past. Very on brand.
Would I buy a BlackBerry KEY2? No, I would not. There are too many Android phones out there in the same price range that offer more power, a better camera, a much better display, a better UI, and other big advantages. One example is the OnePlus 6, which obliterates the KEY2 in every possible way and costs $120 less. But the keyboard! The glorious keyboard! It's only been a few minutes since I last held the BlackBerry KEY2 and I miss that keyboard already. I just wish anyone I know still used BBM. Hit me on the hip!
The BlackBerry KEY2 will be available for preorder on the BlackBerry Mobile website and on Amazon beginning Friday, June 29th. The phone will then launch two weeks later on July 13th.