When Apple ditched the black color option during the jump from the iPhone 5s to the iPhone 6, I wasn't quite sure how to feel. I had owned plenty of silver phones back in the cell phone stone age, but black was always my go-to color for smartphones. When I finally got my hands on the iPhone 6 though, I was a huge fan of the Space Gray color. It was a breath of fresh air while every other company out there was churning out black phones.
Of course since Apple shifted over to Space Gray, plenty of other companies quickly followed and now the color is pretty common. As such, it wasn't terribly surprising to see rumors that Apple might be planning a new black or deep blue color for this year's iPhone 7. I was initially far more excited about the possibility of the latter, but now a new photo has me wishing Apple's next iPhone was back in black.
MUST SEE: Look at this new leaked photo and tell me which phone is hotter than the iPhone 7
A blue iPhone 7 would be gorgeous. As we discussed, Apple wouldn't release a deep blue iPhone like the one many have imagined in mockups and renders. Instead, it would likely offer a new take on Space Gray with a blue tint. It would probably look almost exactly like this.
Of course, we've also seen mockups of a black iPhone 7 that looks hot. But seeing a digital render is completely different from seeing a black iPhone 7 "in the wild," so it's difficult to gauge what the phone might look like compared to current models. A new mockup posted recently by Twitter user The Malignant addresses that, and it has me wishing Apple would bring back its black iPhone.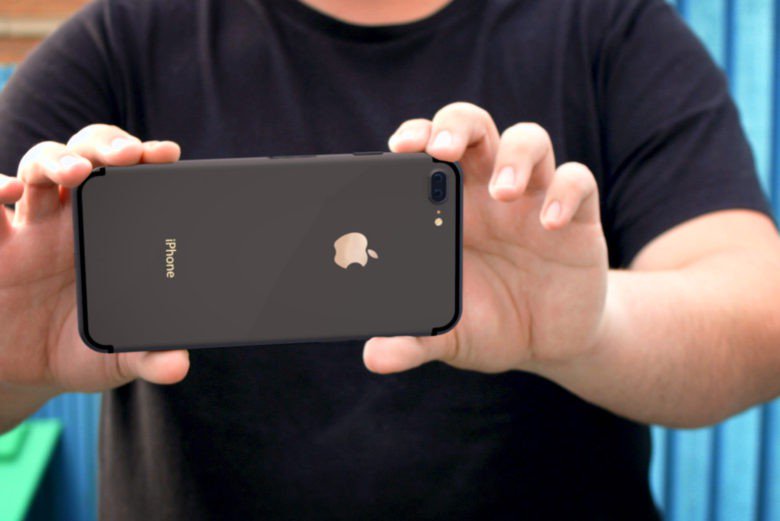 It's quite obvious that this is just a render superimposed into the photo. Also, Apple would never — never, ever, ever — use hideous dark black antenna lines like that. But you can see how hot the iPhone 7 would look in black. Now that every other company out there is making gray metal phones like Apple's Space Gray models, it might be the perfect time to turn back the clock and re-release black iPhones.